Editor's note: You may want to read more of Autotrader's model vs. model comparison car reviews as well as the 2006-2011 Honda Civic: Everything You Need to Know, Autotrader's 2004-2009 Mazda3 used car video review and Buying a Used Honda Civic: Everything You Need to Know.
If you're interested in getting a reliable used compact car on a budget, we have no doubt that the 2006-2011 Honda Civic and 2004-2009 Mazda3 are on your shopping list — and if they aren't, they should be. Both are affordable, well equipped and durable, and both are easy to find in good condition. But which one is better? We've created a close comparison to help you find out, but first let's go over the basics of both models.
2006-2011 Honda Civic: The Basics
The 2006-2011 Civic represented the model's eighth generation — an impressive run for the compact car. Although the gas-powered Civic sedan is the most popular model in the lineup, other options included a hybrid powertrain, a sporty Si variant and a sleek coupe. All Civic models came standard with side-curtain airbags and anti-lock brakes, though base-level DX models didn't offer much else.
2004-2009 Mazda3: The Basics
The Mazda3 made its debut for the 2004 model year with two alluring body styles: a 4-door sedan and a handsome, practical 5-door hatchback. It replaced the brand's aging Protege, which also came as a sedan or a hatchback in the form of the Protege5. The Mazda3 offered sporty steering and handling, a durable interior and, beginning in 2007, a high-performance MAZDASPEED3 model, only available in hatchback form, with 263 horsepower.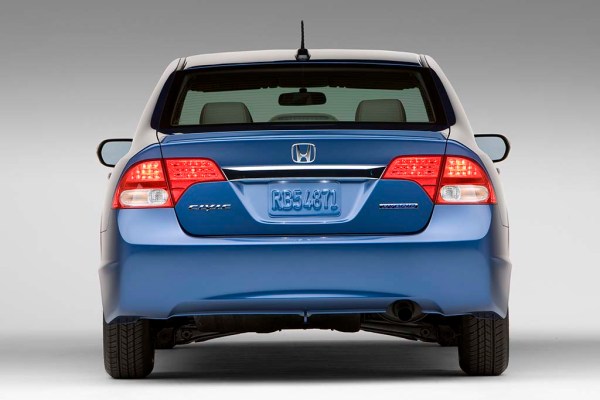 Reliability
According to reliability experts at Consumer Reports, the Mazda3 earned only average reliability, though the car's dependability improved to better than average by the time it was redesigned for 2010. The 2006-2011 Civic earned better-than-average reliability initially — a figure that went up to best in class by 2009. As a result, we think the Civic offers better dependability than the Mazda3, which won't surprise longtime Civic fans, but the Mazda does hold its own fairly well.
Fuel Economy
If you're interested in gas mileage, two of the Civic's engines will stand out: the standard 1.8-liter 4-cylinder, which makes 140 hp, and the 1.3-liter hybrid 4-cylinder in the Civic Hybrid, which makes 110 hp. Base-level Civic models return up to 25 miles per gallon in the city and 34 mpg on the highway with an automatic transmission or 26 mpg city/34 mpg hwy with a stick shift. The automatic-only Civic Hybrid returns 40 mpg city/45 mpg hwy. For drivers interested in performance, the 197-hp Civic Si touted 21 mpg city/29 mpg hwy with its mandatory 6-speed manual transmission.
The Mazda3 also offered three engines. Base-level sedan models used a 148-hp 2.0-liter 4-cylinder, which returned up to 24 mpg city/32 mpg hwy with a stick shift or 22 mpg city/30 mpg hwy with an optional automatic. Drivers looking for more power could upgrade to a 156-hp 2.3-liter 4-cylinder in the Mazda3s sedan or any hatchback model; that engine returned only slightly lower gas mileage with manual or automatic transmissions. The 263-hp MAZDASPEED3 offered a predictably mediocre 18 mpg city/26 mpg hwy.
The result: The Mazda3 is outdone by the Civic, as the Honda gets better gas mileage with its base engine and its high-performance engine while also offering a hybrid variant. It's worth noting, however, that the Mazda3 touts more power than the Civic, but not by enough to make up for the fuel economy difference.
Safety
In crash testing carried out by the federal government's National Highway Traffic Safety Administration, the Civic scored better than the Mazda3, earning 5-star front-impact ratings (the Mazda3 earned 4-star scores) and 4-star side-impact ratings (the Mazda3 earned 3-star scores). Although the Mazda3 was not thoroughly tested by the nonprofit Insurance Institute for Highway Safety, the Civic earned a Top Safety Pick score.
As for safety features, the Mazda3 and Civic are surprisingly close despite the fact that the Civic offers a newer design. Both models come standard with side airbags, side-curtain airbags, anti-lock brakes and traction control, though neither the Civic nor the Mazda3 offers any of today's latest safety gadgets, such as a blind spot monitoring system, parking sensors or even a backup camera.
Although the Civic and Mazda3 might seem similar in terms of safety based on their equipment, crash-test results tell a different story. While the Civic may not offer more safety equipment than the Mazda3, we think it touts better crashworthiness.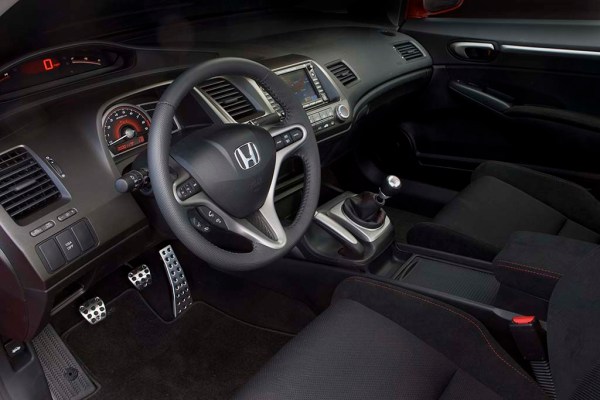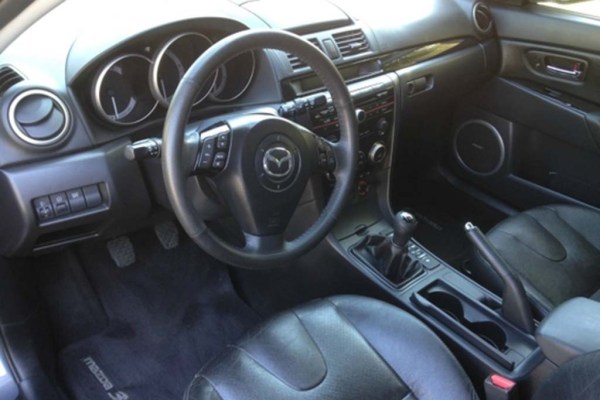 Technology
By modern standards, both the first-generation Mazda3 and the eighth-generation Civic are pretty low on technology. But at the time, they were two of the most high-tech cars on the market, as they both touted navigation systems, heated seats, automatic climate control systems and more.
Believe it or not, however, we think a fully equipped Mazda3 offers even more technology than a fully equipped Civic, even though the Civic came out after the Mazda. That's because the Mazda3 Grand Touring offered rain-sensing wipers, xenon headlights, a Bose sound system and automatic headlights — features the Civic never offered at any point. Get a midlevel model, however, and you'll likely find that the Mazda3 and the Civic are equipped relatively similarly.
Value
There are currently 5,800 different 2006-2011 Civic models on Autotrader, with an average asking price of $9,200. Meanwhile, there are currently 1,500 different 2004-2009 Mazda3 models on Autotrader, with an average asking price of $6,900. Of course, the Civic is a little pricier because it's newer, but even if you only consider the years in which the two compact cars overlapped (2006-2009), the average Civic asking price is still $8,500 compared to $7,200 for the Mazda3.
Is the Civic worth the premium? Many drivers swear by their Honda models because of a perceived reliability benefit, and they might be right. But to us, it's hard to justify paying $1,300 extra — around 20 percent — to go from the Mazda3's average/above-average Consumer Reports rating to above average/best in class. As a result, we think the Mazda offers a better value.
Autotrader's Advice
Although the 2006-2011 Honda Civic is pricey for a used car, it's also probably the best used compact car you can buy — a combination of surprisingly modern design, legendary reliability, strong gas mileage and excellent safety features and ratings. It's definitely better than the Mazda3, but is it good enough to justify the price premium? That's between you and your budget. If you have a big budget, we'd say go for the Civic. If you're stretching just to afford either of these, the Mazda3 is the one you want.
Find a Used Honda Civic for sale