Car Review
2006-2011 Mercedes-Benz M-Class: Used Car Review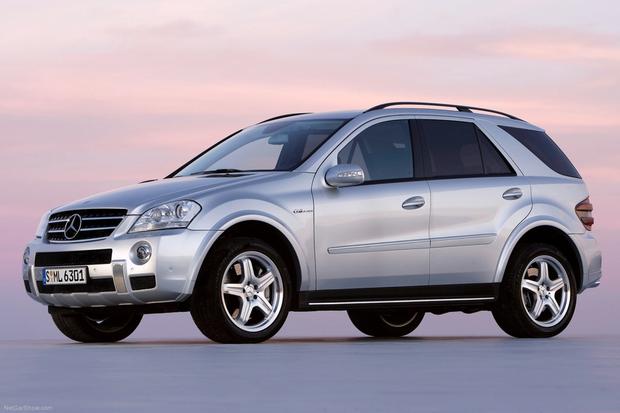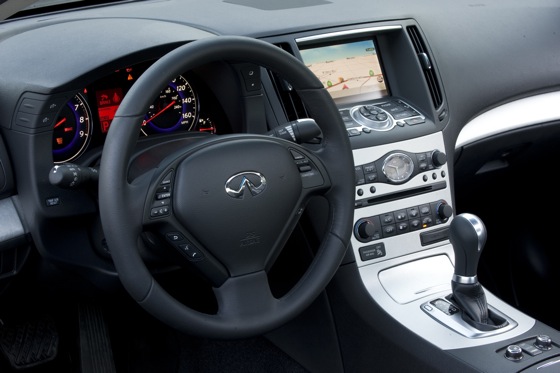 The 2006-2011 Mercedes Benz M-Class represents a huge leap forward verses the previous generation M, jettisoning the former's body-on-frame design for a lighter, stronger and more modern unit body similar to Mercedes-Benz cars. Furthermore, the 2006-2011 Mercedes-Benz rides better, has a much quieter cabin and performs better in most of its crash tests. Best of all, the second generation M-Class seems to have exercised most of the earlier model's reliability, quality and repair issues, a major no-no for a brand with Mercedes' reputation for solid engineering and meticulous build quality.
Why You Want It
Most people gravitate toward the M-Class not because of its utility; you can find the same or better interior dimensions and seating in a Toyota Highlander, Dodge Durango or Honda Pilot. If you're looking at a previously owned 2006-2011 M-Class, its most likely because you want all the luxury and design excellence the vehicle offers, as well as the premium brand status that comes with driving a Mercedes Benz. The M-Class makes a good choice, with respectable reliability history, a host of cutting-edge electronic and safety features, and the only luxury SUV in the segment to offer a diesel engine option. There's also a hybrid model, making the M-Class one of the most fuel-efficient luxury SUV lines available. Of course, the M-Class does have a few drawbacks, most notably the omission of third-row seat, and the sometimes finicky COMAND navigation and infotainment system.
Notable Features & Options
There are five trims that define the M-Class line: the V6-powered ML350, V8-powered ML500 (and later 550), the ML320 CDI turbodiesel, the ML450 Hybrid and the performance oriented ML63 AMG. Among the more prominent features worth mention are a standard seven-speed automatic transmission, permanently engaged 4MATIC all-wheel drive (AWD) and side curtain airbags for both front and rear passengers. Standard luxury features include cruise control, automatic climate control and an AM/FM/CD stereo. Notable options vary by trim and include multi-zone climate control, 18-, 19- and 20-inch wheels, Active Dampening air suspension, a power rear liftgate, active bi-xenon headlights, harman/kardon audio, four-way power lumbar support for the driver's seat, heated rear seats and heated steering wheel, a power sunroof and a rear-seat DVD entertainment system. There's also an AMG performance trim that includes 20-inch wheels and engine and suspension tuning by AMG.
Model Milestones
2007 - The diesel powered ML320 CDI and the performance-oriented ML63 AMG join the line up.
2008 - The ML550 replaces the ML500 and features a larger, more powerful V8 engine, AMG-style body molding and wheels. 19-inch wheels are made standard on the ML350 and ML320 CDI, while a special edition ML350 10 Edition commemorates the M-Class' 10th anniversary.
2009 - A new grille and some minor exterior upgrades mark the big changes for 2009. A four-way power lumbar adjustment is added to the driver's seat, while the PRE-SAFE preventative occupant protection system is made standard.
2010 - New features include standard walnut trim, a leather-wrapped steering wheel and an advanced tire pressure monitoring system.
2011 - The ML450 Hybrid joins the lineup.
Engines and Performance
The most fuel-efficient engines in the M-Class lineup are the 3.0-liter turbodiesel in the ML320 CDI and the hybrid gas-electric setup in the ML450 Hybrid. The diesel boasts 215 horsepower and nearly 400 lb-ft of torque, yet it achieves a fuel economy rating of 18 mpg city/24 mpg highway. The hybrid uses a 3.5-liter V6 teamed to an electric motor for a combined output of 275-horsepower and 258 lb-ft of torque with a fuel economy rating of 20/24 mpg. The V6 powered ML350 has a 3.5-liter V6 good for 268 horsepower and 258 lb-ft of torque, and a 17 mpg/21 mpg fuel economy rating. The V8-powered ML500 puts out 302 horsepower and 339 lb-ft of torque, while the ML550 bumps output to 382 horsepower and 391 lb-ft of torque. Fuel economy figures for the V8 range around 14/18 mpg. Finally, there is the performance edition ML63 AMG, which has a 6.3-liter V8 making an astounding 503 horsepower and 465 lb-ft of torque. Don't look for impressive fuel economy with this one, however, as its city/highway figures barely break 12 and 16 mpg.
Recalls, Safety Ratings and Warranties
The National Highway Traffic Safety Administration, or NHTSA, has issued the following recalls for the 2006-2011 Mercedes-Benz ML.
2006 - A recall was issued for a possible improperly secured power steering fluid cooling hose.
2006-08 - A recall was issued for a possible software error that, in the event of an accident, could cause the fuel pump to not receive a signal to disconnect. Recalls were also issued for possible bad welds on vehicles equipped with the trailer hitch option, and for a crankshaft sensor on diesel models that may fail causing the vehicle to stall while driving.
2007 - On certain vehicles, the accelerator pedal might not have been fully fastened to its mounting studs.
2008 - A recall was issued for a possible defective pin used to control the oil pressure of the power steering. Failure could lead to limited hydraulic assist of the power steering unit.
2009 - A recall was issued for vehicles equipped with the power rear liftgate. An improper seal may allow water into the spare tire well causing the motor for the power liftgate to short circuit.
2011 - A recall was issued for diesel models that may have a possible leaking fuel filter.
Recall repairs are required by law even if the vehicle is out of warranty. Your dealer can check to see if the repairs were performed and if not, will fix the car at no charge to you.
As for safety, NHSTA give the 2006-2011 Mercedes-Benz M-Class its highest rating, scoring five stars in the front end and side impact crash tests, and four stars in its rollover test. The Insurance Institute for Highway Safety (IIHS) also gives the M-Class top marks in its off-set, roof strength and side impact crash tests.
Mercedes-Benz provides the M-Class with a 4-year/50,000 mile fully transferable warranty for the engine, powertrain and bumper-to-bumper coverage. This warranty also includes free roadside assistance. If you select to purchase a Certified-Pre Owned M-Class, you'll receive a vehicle that has undergone a rigorous inspection by a certified Mercedes-Benz technician. The Pre-Owned vehicle warranty covers the car for 12 months from date of sale or up to 100,000 miles, whichever occurs first. Additionally buyers of low-mileage cars receive the remainder of the car's original 4-year/50,000-mile warranty coverage. Buyers can also opt for Extended Coverage after the Limited Warranty expires up to 2-years/135,000 from the date original service. All CPO cars must be less than six years old to qualify for the program.
Word on the Web
A search of the web generally turns up positive reviews for the 2006-2011 Mercedes Benz M-Class, with strong sentiment aimed at the diesel and V8-powered models. Consumer Reports give the ML350 V6 low marks in its first two years, but shows marked improvement in engine, drive train and electronics after 2008. We found some consumer sites where owners can vent or rave about their MLs. It seems the COMAND interface still cause some consternation and confusion, while others found the navigation screens to be more complicated than necessary. Most owner love the way the M-Class rides and handles, and we hear strong praise for the diesel model which seems to handily exceed its estimated highway fuel economy by a wide margin.
Competitive Set
Acura MDX - Acura's MDX has fewer variations and is generally loaded with most features optional on the M-Class. It also has a third-row seat and better resale value.
BMW X5 - The X5 is more about performance than overall comfort. Even the base V6 model has a sportier ride and feel than the ML350, and its looks are a bit more aggressive as well.
Lexus RX300/350 - If you want total comfort, total luxury and total piece of mind, the RX350 is the SUV for you. Its excellent repair and reliability rating coupled with its high resale and owner satisfaction ratings speak volumes about this premium SUV.
Auto Trader Recommendations
We'd go with a 2008 or newer M-Class, simply because of the better safety and comfort features, and the better repair and reliability record. Our fist choice would be the diesel powered ML320 CDI for its quick acceleration and excellent fuel economy. However, if performance trumps gas savings, get the ML550. It has the look of the ultra-expensive ML63 AMG and will likely be loaded with most of Mercedes-Benz's best options because, after all, who buys a stripped down M-Class?