Car Review
2007-2011 Lexus ES 350 - Used Car Review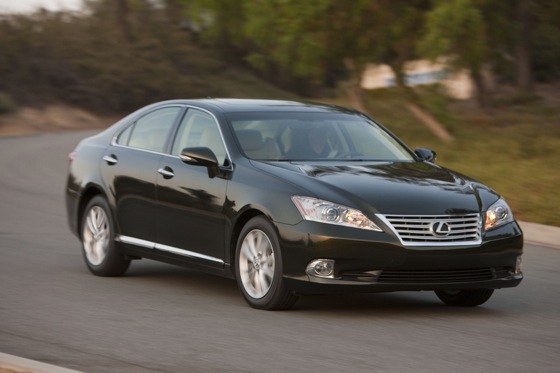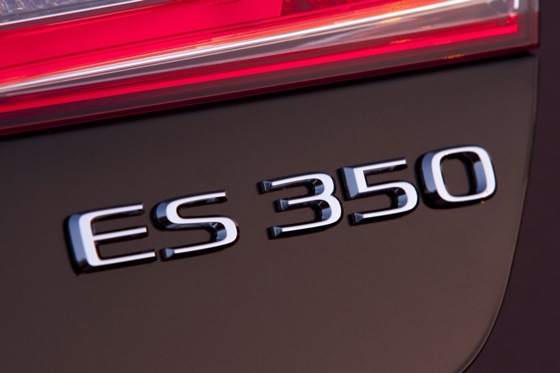 There was a time when luxury cars were notoriously unreliable, expensive to fix and had their owners taking a bath come trade-in time. All that changed in 1989 when Toyota introduced its Lexus luxury car division. Unlike the Cadillacs, Mercedes and BMWs of the day, Lexus cars were impeccably built, offered a level of dealer service previously unheard of, and best of all, posted some of the highest resale figures of any car, regardless of status. Over time, the brand has grown to include midsize, compact and SUV luxury offerings, among them Lexus' second longest running nameplate, the ES. Although it is commonly reported that the ES shares its platform with the Toyota Camry, the truth is that it is the Camry that benefits from the ES platform, with many of Lexus' safety and luxury features carried over into the more affordable Toyota.
Why You Want It
If you're looking for a reasonably sized, reasonably priced luxury sedan that places an emphasis on comfort over performance, the 2007-2011 Lexus ES 350 will fit you like a tailored shirt. It's not that the Lexus doesn't handle well, far from it, but where as some ES competitors sacrifice ride in favor of handling, the ES's ride is supremely soft, cushioning its occupants from rude jolts that seem to unsettle the firmer suspension of so many rivals. The ES 350 is also quite roomy, with a large trunk and big back seat, easily capable of accommodating two full-size adults. The ES 350's luxury credentials are impeccable, with every imaginable luxury option at your fingertips, and an interior so insulated from outside noise, you sometimes can't even tell if the engine is running. The ES is also one of the few luxury cars offering cloth seats (2007-10), a nice feature for those who live in perennially hot climates or who just have an aversion to leather on the whole.
Notable Features & Options
The Lexus ES 350 features ten way power adjustable front seats covered in premium cloth, a power tilt/telescopic steering wheel with audio controls, a power glass moonroof, an AM/FM stereo with six-disc CD changer, dual-zone automatic climate control, Smart Access keyless entry with push button start (unlocks the doors and allows the car to be started without having to touch the remote fob), heated side mirrors, and 17-inch alloy wheels. Standard safety equipment includes four-wheel anti-lock disc brakes with electronic brake force distribution, electronic traction and stability control, six airbags including front side and side curtain airbags. Midway through 2010, a brake override system was made standard. Options for the ES 350 include leather seating surfaces, heated and cooling front seats, a panoramic glass moonroof, the 14-speaker Mark Levinson audio system, adaptive front lighting, rear side-impact airbags, Dynamic Radar Cruise Control, HID headlamps, auto-dimming outside mirrors, a navigation radio with rear backup camera, and Bluetooth hands-free cell phone connectivity (standard after 2010).
Model Milestones
2008: The ES 350 gets new exterior mirror housing and rear seat reading lamps.
2009: No major changes
2010: The ES 350 gains integrated side mirror turn signals, a stability control shut-off switch, revised front and rear styling and new 17-inch alloy wheels. The Premium Sound audio loses the cassette deck and gains a USB port, streaming music and Bluetooth capability, while the optional navigation system gains Lexus' Enform Voice Command system.
2011: A revised engine computer system now allows the ES 350 to no longer recommend premium fuel, although the engine loses about four horsepower. Leather seating becomes standard, as does Lexus' Brake Override System.
Engines and Performance
The ES 350 is powered by a 274-horsepower 3.5-liter V6 engine hitched to a six-speed automatic transmission. In 2011, the power rating drops slightly to 268 but the car can now run on regular (older models recommend but do not require premium fuel). Lexus' V6 is a lovely engine that barely makes a fuss even when pressed hard. Smooth, quiet and relatively efficient, the ES 350 can accelerate to 60 miles per hour in just under seven seconds, yet still returns fuel economy figures around 20-mpg city and 27-mpg highway. On long stretches of highway, the ES shines, rolling along effortless while cocooning its occupants in near silence, shattered only by the rich, full sound of the amazing Mark Levinson audio system. The ES 350's steering is firm, but not terribly communicative, making it a second runner up to cars such as the BMW 3 Series and Audi A4 when it comes to tackling twisting back roads. Still, as most people don't drive their cars like they just stole them, we think about 90 percent of all ES 350 buyers are likely to be very happy with the way this car performs.
We should note that the ES 350 was included in the reports of uncontrolled acceleration in Toyota vehicles. While there was much media coverage and Toyota recalled nearly 8 million cars, an exhaustive study by both NASA engineers and NHTSA could find no flaws with the electronics in Toyota vehicles.
Recalls, Safety Ratings and Warranties
The National Highway Traffic Safety Administration, or NHTSA, has issued the following recalls for the 2007-2011 Lexus ES 350.
2007-2008: A recall was issued for a possible situation where the all-weather floor mats could get caught on the accelerator casing the car to accelerate unexpectedly.
2007-2010: A recall was issued for a defective accelerator pedal assembly that could stick causing the throttle to remain in the wide-open position.
NOTE: In addition to the recalled parts, Toyota added brake override software to the affected vehicles (it becomes standard on 2010 and later models). The Brake Override System overrides the drive-by-wire accelerator when ever the brake is depressed.
Recall repairs are required by law even if the vehicle is out of warranty. Your dealer can check to see if the repairs were performed and if not, will fix the car at no charge to you.
As for safety, the 2007-2011 Lexus ES 350 scores high in NHTSA's crash tests, scoring five out of five stars for the driver and passenger in the frontal crash test, five stars for the driver and four stars for the front passenger in the side impact crash test and four stars in the rollover test. The Insurance Institute for Highway Safety (IIHS) gives the ES 350 its highest ranking of GOOD in the frontal offset crash test, the side impact crash test and the roof strength test.
The 2007-2011 Lexus ES 350 comes with a 4-year/50,000 mile basic warranty and a 6-year/70,000 mile drivetrain warranty. If you purchase your ES 350 through an authorized Certified Pre-Owned program, Lexus extends the warranty to 3-years/100,000 miles from the time you purchase the vehicle. It also includes complimentary roadside assistance, loaner car coverage, and Trip Interruption insurance that will reimburse you for food and lodging up to three nights should your ES 350 break down while you are away from home.
Word on the Web
Despite a lot of hyperventilating by the media over the ES 350's accelerator problems, the overwhelming majority of postings on both consumer sites and consumer advocate sites are glowingly positive. With the exception of some average brake scores for 2007 and 2008, ConsumerReports.com gives the 2007-11 ES 350 excellent marks across the board and rates the car much better than average overall. Enthusiast sites such as Club Lexus.com report almost no universal complaints about the car's performance, reliability and overall enjoyment. The few complaints we did find seem to center around the navigation system's speed cut off function (almost all cars have this feature that won't allow programming of certain functions while the car is in motion) and how to override it. Some of the technical service bulletins we found online include some early problems with the voice recognition software, transmission shifting problems (later solved by software upgrades) and squeaky brakes.
Competitive Set
There are far more than just four worthy rivals to the ES 350, but we'll try to pick the best of the bunch for you. You could go with an Audi A6 which is similar in size and power to the ES 350, plus offers the option of quattro all-wheel drive. Unfortunately, the A6 can't keep up with the ES' excellent reliability record, and it tends to be pricier to own and operate. Infiniti's G35 and G37 make an excellent alternative, offering a more youthful flavor with razor sharp handling and equally impressive reliability ratings. While the G35/37 is more fun to drive, some may find the ride a bit firm. Cadillac's CTS is every bit as luxurious as the ES and its performance-oriented design makes for a more exhilarating drive in twisty turns, but some may still hold the Lexus name in higher esteem than a domestic nameplate that only recently has regained its past glory. Finally, Acura's TL offers much of the same luxury car status and high tech expertise as the ES, but like the CTS and G35/37, the Acura's firm ride and handling are geared more toward performance than overall comfort. The TL's rear seat is a bit smaller than the ES 350's.
Autotrader Recommendations
If you live in an area that regularly sees 100 degree days, you might be interested in the early base model ES 350s with cloth seats. However, if leather seating is a must, we'd say go for a 2009 or newer model with all the bells and whistles. Also, if you're shopping for a car older than the 2010 model, be sure it has either the Mark Levinson or navigation system which brings with it Bluetooth and iPod connectivity.