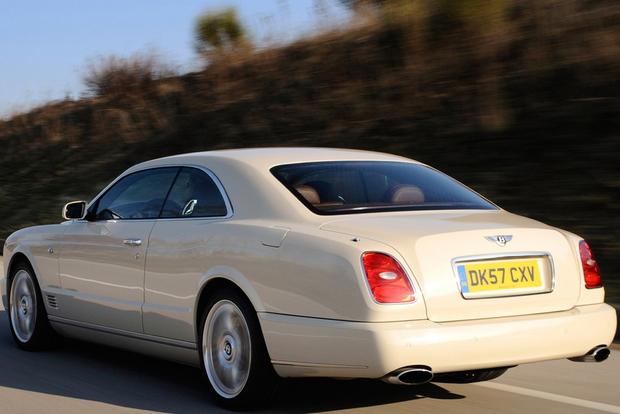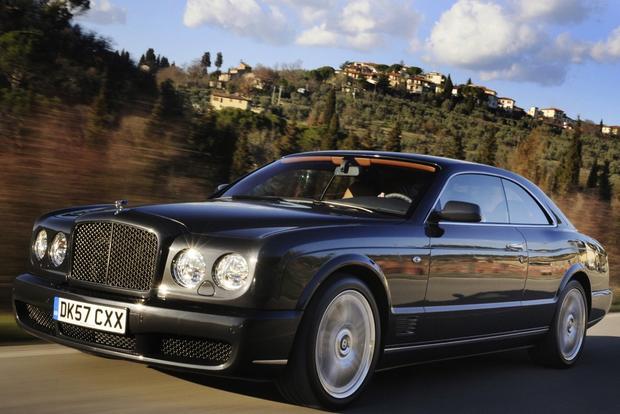 Pros: Unbelievable torque at all engine speeds; Quiet, smooth ride befitting a modern Bentley; Unlike anything else on the road
Cons: Hugely expensive, especially compared to Continental; Major depreciation, even for a luxury car; Enormous size makes normal driving difficult
What's new: The 2010 Bentley Brooklands was unchanged following its 2009 debut. The large two-door coupe was cancelled after the 2010 model year.
Overview:
The Brooklands was essentially a coupe version of Bentley's high-dollar Arnage sedan. Bentley also offered a soft top convertible version, dubbed the Azure, from 2008 to 2010. All three models were powered by a 6.75-liter V8. In the Brooklands, that engine made 530 horsepower and an astonishing 774 pound-feet of torque - the most ever in a production V8. It propelled the coupe to 60 mph in around five seconds - a stunning feat considering the Brooklands weighed nearly 6,000 pounds.
The limited-production Brooklands didn't offer trim levels and was cancelled after around 550 units were built. Pricing for the 2010 Bentley Brooklands started at an astronomical $341,000, making it more expensive than the Arnage or the Azure. It was also more expensive than Bentley's smaller Continental models. That included the Continental GT, another Bentley coupe, which offered more power despite a starting price of nearly half of the Brooklands' MSRP.