Car News
2011 Honda Pilot - New Car Review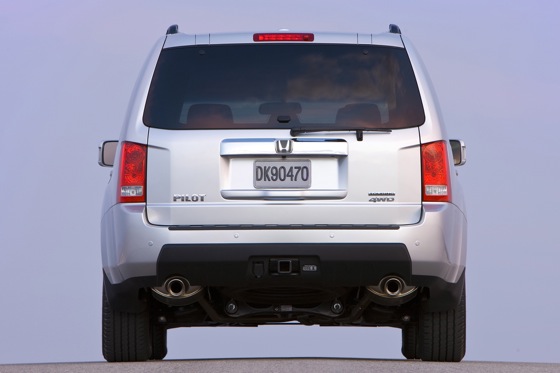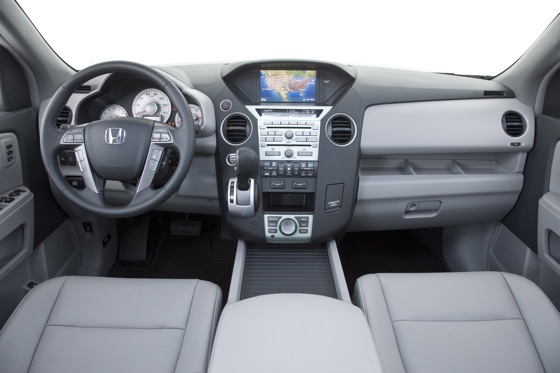 The land of the midsize SUV is a complicated, crowded one. Every carmaker has at least one model to choose from, and some have as many as four. The idea of taking every single competitor on a test drive is almost laughable, since you'd be finishing up just as a slew of new models were inevitably coming out. Knowing that, most buyers just default to what they know – and for many car shoppers, that means the Honda Pilot.
Released in 2003, the Pilot was fully redesigned for the 2009 model year, ditching its traditional, somewhat bland styling for a more engaging – if slightly polarizing – boxy new look. Despite some negative attention when it debuted, the design seems to have grown on most people, as Honda has had no trouble keeping its signature SUV flying out of showrooms even in the wake of stiff competition from Toyota, Chevrolet, Ford, Mazda, and others. But is the Pilot's enormous success deserved?
Interior Woes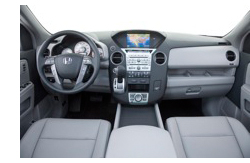 Inside, the Pilot has a lot of good things going for it. Typical of SUVs in this segment, it features high-quality interior materials and legible, well-marked gauges. The redesigned exterior hasn't compromised outward visibility, which remains excellent, and while it can sometimes feel a little big – especially in tight city driving – the Pilot always provides a commanding view of the road – an important attribute that undoubtedly took many owners off the fence and put them in the driver's seat. With the standard third row stowed, rear cargo space is ample, and small-item storage around the cabin is abundant and well-placed – particularly its neat center console storage area.
But the Pilot's interior isn't perfect. Its biggest demerits come from a vastly overcomplicated center console, which features upwards of fifty buttons controlling every minor function from audio to climate to seat heating. All of the controls are logically-placed and well-marked, but they're also very close together and roughly the same size as one another, leading you to constantly take your eyes off the road to be sure exactly whether you're pressing the "CD" button or changing the air-conditioning control settings. None of this would be so bad, however, if it wasn't for the automatic transmission selector, placed directly between the steering wheel and the center stack, thus blocking most of the controls from the driver's easy reach. The complications in the center console render the Pilot's name almost ironic, since they almost make you feel like the captain of a jet airliner rather than a suburban soccer mom or dad.
You're the Pilot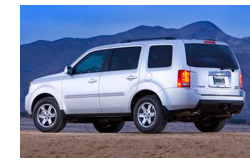 On the road, the Pilot's interior woes are quickly forgotten. While it's true that Honda's midsize SUV doesn't have the sheer brute as some of its rivals – it still offers just 240 horsepower, compared to 288 in the Chevrolet Traverse, 270 in the Toyota Highlander, and 290 in the Ford Explorer – the Pilot doesn't feel like it's penalized by the lack of juice. It pulls off the line with ease and its refined 5-speed automatic quickly finds the right gear in nearly all situations. For the sporty drivers among us, a manual shifting capability might be nice, but the lack of such a system is hardly a major flaw.
Handling, too, is excellent. Of course, the Pilot is no sports car, so steering is heavily assisted and somewhat vague – but while it won't win any points on a race track, the light steering helps it maneuver with ease in crowded parking lots or big-city environments. Tight corners do bring out the Pilot's size – more so than some rivals – but that's to be expected in an SUV tipping the scales at around 4,600 pounds. On the road, our only gripe with the Pilot is its interior noise. Like many Hondas, it's just a little coarser than competitors, though we'd wager most consumers wouldn't notice the difference enough to mind.
With a world of choices, picking the right midsize SUV can be a difficult task. While it's easy for many people to simply default to what's popular, we encourage you to shop around, as the Pilot faces tough challenges from some very competent, well-built SUVs – especially Ford's new Explorer, the Mazda CX-9, and of course its perennial rival, the Toyota Highlander. But if none of the choices sway you and you end up with a Pilot, don't worry – that's OK, too.