Car News
2011 Subaru Impreza WRX/WRX STI - New Car Review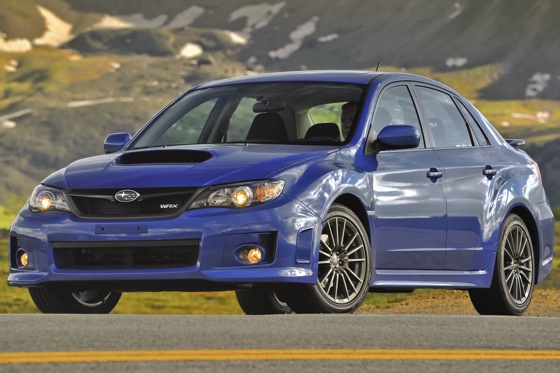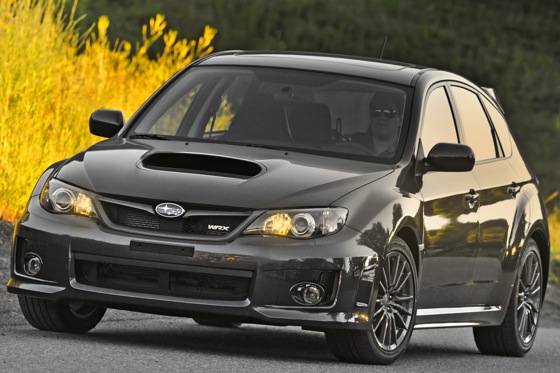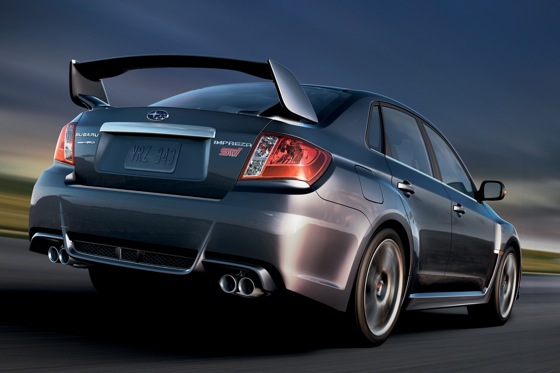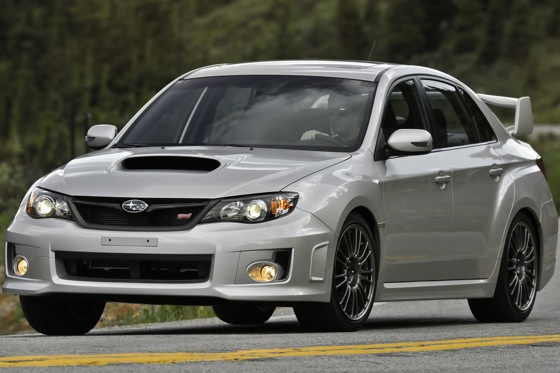 Still Thrilling
Subaru's nimble and quick Impreza WRX and Impreza WRX STI (Subaru Tecnica International, Subaru's performance arm) have their popularity etched in video game and world rally motorsport history, yet they have also proven their staying power. Both cars' ability to excite with performance and agility appeals to enthusiasts from 17 to 70. They elevate video-game excitement to heart-pumping reality.
Both the WRX and WRX STI take the usual staid Subaru image and throw it out the window. All except for the reliability and safety aspects.
Internal styling logic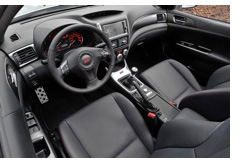 Interior styling is not something for which Subaru has historically been renowned, it made a much better effort here. The Impreza interior is quite refined: cabin materials have a sophisticated feel, and the dashboard's wrap-around design houses a re-worked instrument cluster that imparts information in a clear and attractive manner. Sport-styled front bucket seats are more than supportive – they hold their occupants fast during spirited drives.
Both cars bristle with high-tech connectivity. Bluetooth, audio streaming, iPod control, auxiliary and USB inputs, CD player – must-haves for just about every buyer – are all standard equipment. Steering wheel-mounted controls reduce the need to take eyes from the road.
Exterior motives
Low, wide and edgy – that's the 2011 WRX and WRX STI. Wide extended fenders carry heavy highlight lines, enhancing a more aggressive attitude. Likewise the blacked-out grille and wide lower air intake, anchored by large driving lights and air intakes for brake cooling. And that hood scoop isn't for show. It rams cool air into the turbocharging system. The WRX and WRX STI are full of excitement and masterful capabilities.
Subaru designers and engineers always tend to favor function over fashion, as illustrated by the front and rear body trim. The front fascias and rear spoilers are not just cosmetic, they either reduce body lift or increase downforce, making the vehicle more stable and secure at speed.
The popular five-door hatchback continues for 2011, while a newly developed WRX sedan makes its debut. Subaru hopes this four-door will broaden the car's appeal by reaching out to performance-oriented drivers who prefer trunks.
Hardware for hard driving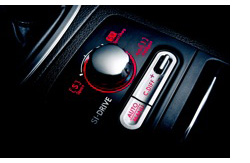 Those wider fenders cover a 1.5-inch increase in track. This tweak improves handling and increases stability. While both the WRX and WRX STI have Subaru's Symmetrical All-Wheel Drive system, the WRX's version sports fewer bells and whistles. The STI deploys a Driver Controlled Center Differential (DCCD), which, through a control on the center console, is switchable between three settings for optimum traction in a variety of conditions.
In addition to all-wheel drive, another Subaru calling card is a turbocharged four-cylinder engine, arranged in an unusual configuration: horizontally opposed pistons instead of the far more common in-line setup. One advantage is a lower center of gravity, and owners of sporty cars love those. The WRX performs extremely well with 265 horsepower and 244 pound-feet of torque. The STI raises the bar significantly by producing 305 hp and 290 lb-ft.
They sound like they might be thirsty, but the WRX has an EPA rating of 19 mpg in the city, 25 on the highway. The STI is similarly thrifty, running just two miles per gallon less in each category.
Each model has its own gearbox. The WRX uses a five-speed manual; the STI deploys a six-speeder. Both cars' levers feel a bit notchy moving from gear to gear, but they find their mark every time, even on rapid-fire shifts.
Driving fast also means being able to stop quickly. Subaru provides huge, remarkably responsive Brembo (a third-party supplier used by many top car makers) performance brakes in the STI. Pulling the car down from high speed is accomplished quickly and securely every time.
Subaru has gained a huge following through its success in international rallying and that expertise is built into both the WRX and WRX STI. Rounding a corner with all four tires clawing at the road shows how expertly Subaru has done its job. The sportier-sprung STI in particular feels right at home, with its greater power kicking in as the throttle is applied on corner-exit, launching the car toward the next bend.
Battle of thrills
Few competitors occupy this all-wheel-drive, turbocharged, sport suspension category. While Audi and BMW may dance on the same floor, they are listening to a different tune. The main competitors here are two Mitsubishi models: the Lancer Ralliart (from $27,190) and the Lancer Evolution X (from $33,590 for base GSR model). Both cars are visions in video gamers' minds, as well as accomplished rally racers (the Subaru/Mitsubishi motorsport rivalry is legendary).
The base WRX begins at $25,495, the WRX STI starts at $33,995. An STI Limited goes for $37,345 (all Subaru pricing given here includes $725 destination charge).
The motivation for purchasing either of these Impreza-based driver's cars is much more visceral than with other vehicles. They both offer excellent commuting and grocery-getting abilities. However, it's their enthusiast potential that draws the majority of buyers.
Subaru's out-there presence at the X Games and other similar events puts it high on the recognition list for a huge crowd of active customers. The WRX and WRX STI are full of excitement and masterful capabilities, but choosing between the two may not be easy. The greater power and sharper responses of the STI must be weighed against the WRX's ability to offer tremendous performance at a more affordable price. The average cost of ownership will be slightly lower for the WRX. For example, insurance premiums for an STI are usually about 10 percent more expensive than those on the WRX. Still, it's a good problem to have.
Ron Moorhead is a veteran of the automotive industry who spends hundreds of miles behind the wheel of each new vehicle. Ron's work has appeared in major automotive and life style publications and web sites, such as Motor Trend, Popular Mechanics , Auto World and Kelly Blue Book.