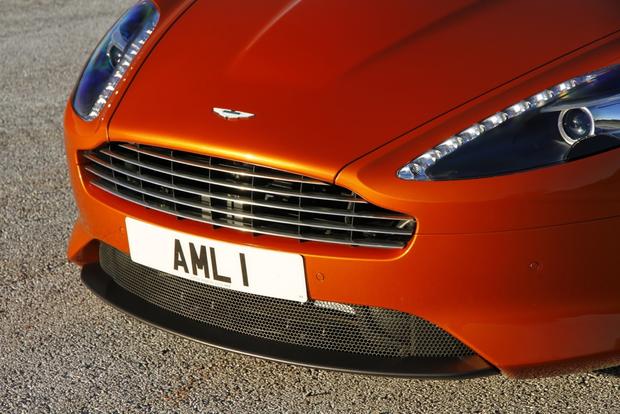 Pros: Intoxicating V12 engine note; Handsome styling that will look good for decades; Gorgeous interior with top-notch materials
Cons: Styling looks a lot like other Aston models; Hard to justify price premium over DB9; Expensive to buy, expensive to run
What's new: The 2012 Aston Martin Virage was largely unchanged after its 2011 debut. Despite its recent arrival, 2012 marked the Virage's final year of production.
Overview:
Aston released the Virage to fill the gap in its lineup between the $190,000 DB9 and the $275,000 DBS. Based on the same platform as both of those models, the Virage used the same 6.0-liter V12 as the DB9. And, like the DB9, it was offered in coupe and soft-top Volante convertible form. But while the DB9 had only 470 horsepower, the Virage offered 490. It also included a few styling updates that helped set it apart.
But the differences between the Virage and DB9 weren't large enough, causing Aston to cancel the Virage after it spent just two years on the market. In its place, Aston boosted the DB9's horsepower to 510 for the 2013 model year. The Virage's short production run makes it one of the rarest Astons in recent times.
Pricing for the 2012 Aston Martin Virage started around $208,000. The droptop Virage Volante was more expensive, listing for around $223,000. EPA fuel economy ratings were 13 mpg city and 18 mpg highway with the required six-speed automatic transmission.