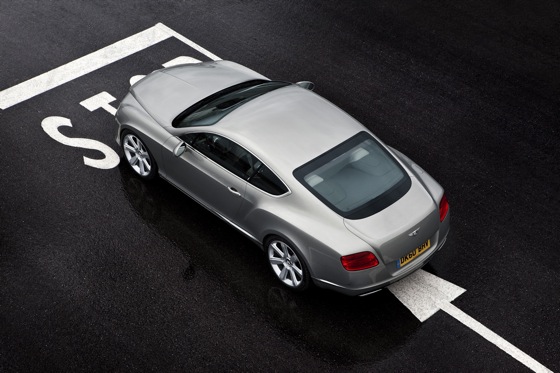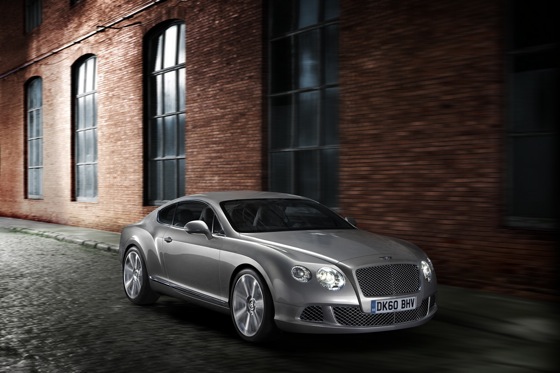 As we safely passed not one, but two trucks on a serene stretch of roadway on Muhu Island, a slip of land off the coast of Estonia, the 2012 Bentley Continental GT took on a new personality. Its understated elegance and charm morphed into the feel of a Bentley Boys racing car. The Bentley Boys, a group of extravagant playboys in the 1920s, were known for their grand tours of Europe, huge parties and racing victories at Le Mans. The GT channels the spirit of those roaring times. It is seductively fast and fabulously rich in sound, torque and texture. This is the stuff that fairy tales are fabricated from.
We were in the Baltics to test-drive the newly launched 2012 Bentley Continental GT, the Continental Flying Spur and the Flying Spur Speed. The idea was to take a leisurely driving tour of "the New Europe," specifically Latvia and Estonia. Formerly part of the Soviet Union, they joined the EU as part of European expansion in 2004.
The Continental GT, first introduced in 2003, has also undergone a recent transformation. The 2012 GT is primed for touring with a crisper body, a lighter weight (143 pounds have been shaved off) and a wider stance.
Flanked with Bentley's traditional four-lamp headlamps, the 2012 GT picks up the pace with jeweled detailing, LED daytime-running lights and a more upright radiator grille for a leaner look. The rear has been redefined with flared, elliptically shaped tailpipes.
Even with the refinements the GT still is undeniably a Bentley. Now add that rush of the engine… As Brian Gush, head of chassis, powertrain & motorsports, proclaimed, "Part of owning a Bentley is having all that power and torque, you've got cars… and then you've got Bentley!"
Indeed. Beneath the bonnet is a 6.0-liter twin-turbocharged 12-cylinder engine producing 567 horsepower and 516 lb.-ft. of torque. It's mated to a Quickshift transmission that enables double downshifts and cuts shift times by 40%. 0-60 comes in 4.4 seconds with a top speed of 198 mph.
The GT utilizes an all-wheel drive system with a 40/60 rear torque bias (compared to the 50/50 split of the original Continental GT) to help reduce understeer when powering out of bends and to enable better grip on the road.
The GT utilizes FuelFlex technology to run on either unleaded gasoline or bio-ethanol, or any mix of the two. In late 2011, an all-new high-output eight-cylinder engine will also be available. The eight-cylinder will offer a 40 % reduction in emissions compared to the W12 engine, as well as class-leading CO2 emissions.
In the cabin you'll find all the bells and whistles you would expect from a Bentley. But, still, as hoped for, the GT is replete with old world charm. You'll find chrome bezelled dials, cool touch metals, scrumptiously soft leathers, seamless wood veneers and deep pile carpets all handcrafted at Bentley's workshops in Crewe, England. The slim-line front seats (with 10 massage cells) are tuned to give extra support for longer journeys and have scalloped backs for added rear legroom and easier access.
The final prognosis: a cabin that feels like your living room. As Brian Gush noted, "The mark of a good car is everything is working around you."