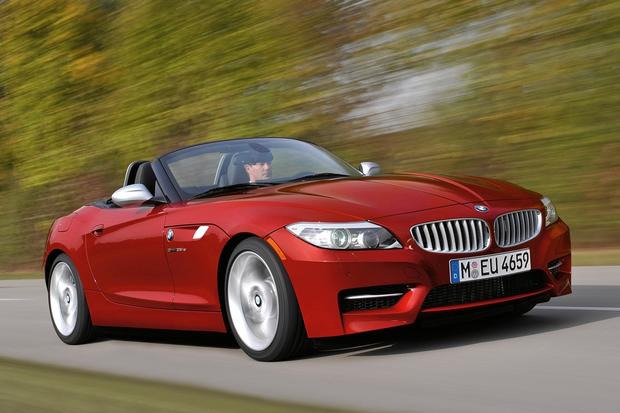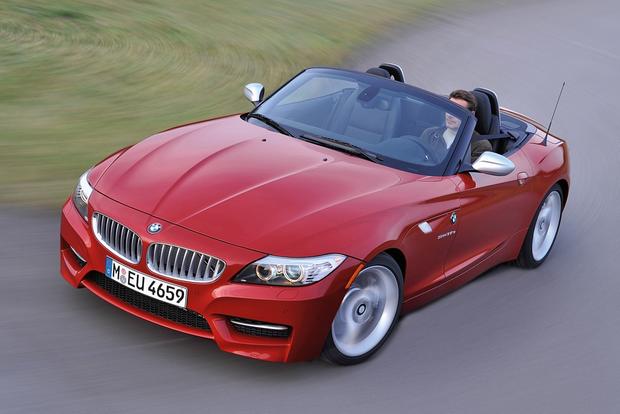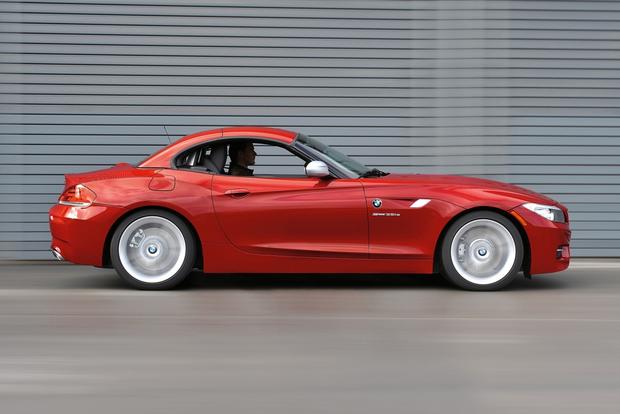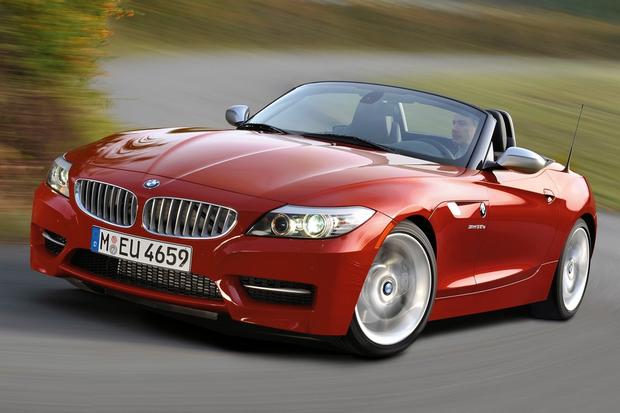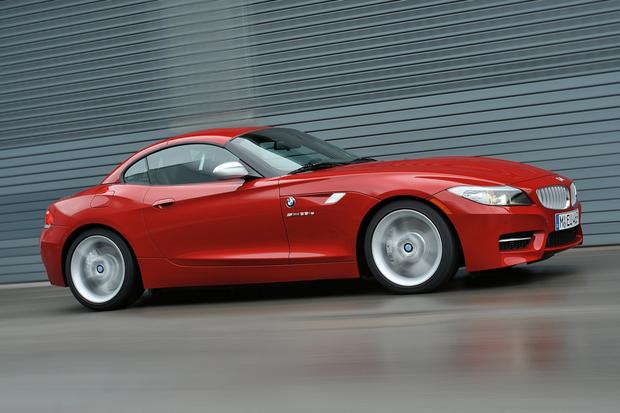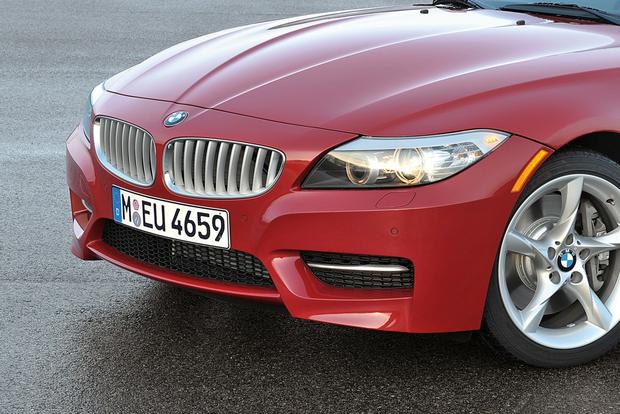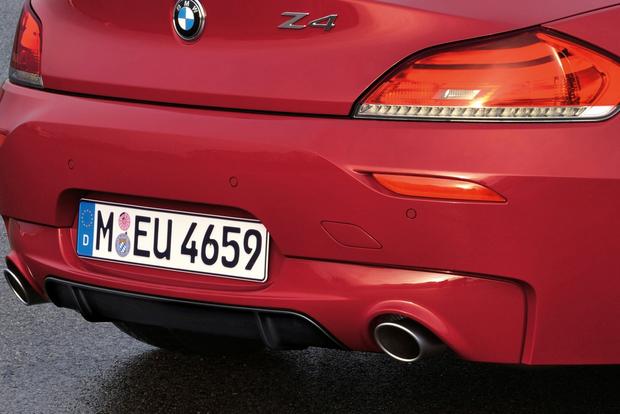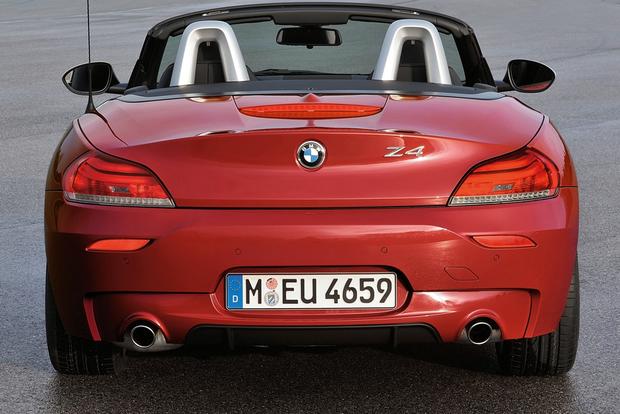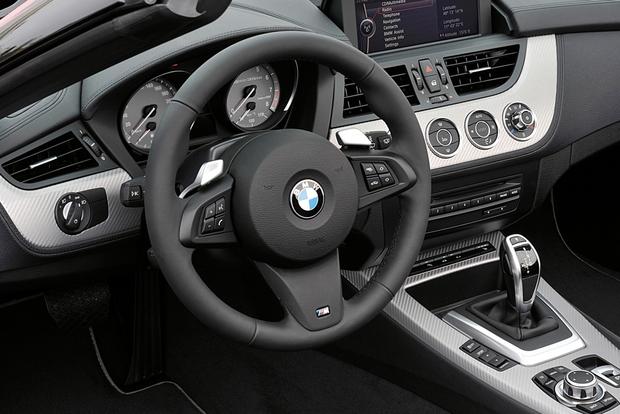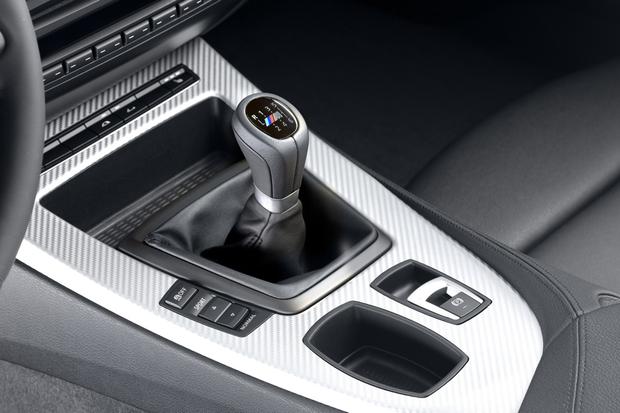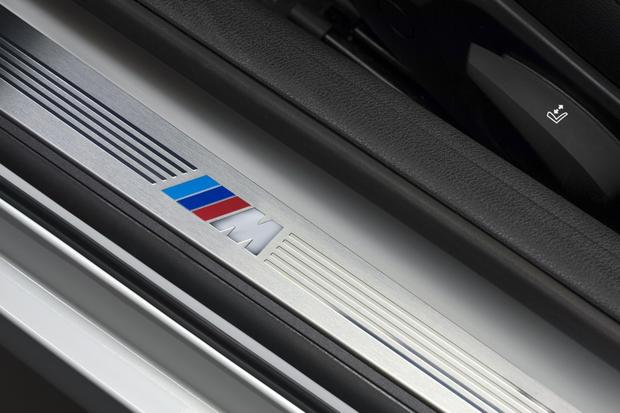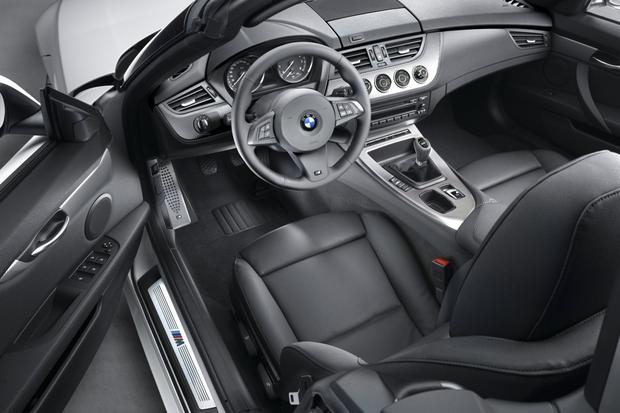 Pros: Excellent turbocharged engines; impressive mpg with the turbo four; accomplished handling; civilized ride; wonderful optional M sport seats
Cons: Fancy automated manual transmission hurts fuel economy; hard-core driving enthusiasts might prefer something more focused
The 2012 BMW Z4 is one of those cars that tough-guy journalists love to lambast. "It's gone soft," they'll grumble, thinking wistfully of yesteryear's M-powered BMW roadsters with ox-cart suspensions, "and all you can get these days is a turbocharged engine." But that's not even the worst of it. No, the Z4's biggest sin is-horrors!-"it's got [expletive deleted] electric power steering!" You get the sense that these guys are BMW's jilted lovers, romanticizing the past because they're not ready to face the future.
If that means little or nothing to you, good, because that's what it's worth. The fact is that the Z4 is a wonderful car to drive. The new base turbocharged inline-4 punches far above its official numbers, and it sounds enthusiastic, like a more muscular Mini Cooper S. As for the turbocharged inline-6, it's a thrill in either state of tune. The Z4's handling-much maligned by those tough guys in their tough publications-is actually quite capable, and the long-nose proportions add interesting visual drama to the driving experience. And then there's the retractable hard top, which lets you park the Z4 anywhere you want without fear that some ne'er-do-well will slice through your delicate fabric roof.
We grudgingly admit that the Z4 isn't quite a Porsche Boxster (or a used Honda S2000) in terms of driver involvement. There's a little more luxury in the Z4's genes than roadster purists might prefer. On the flip side, we think the Z4 is a compelling lower-priced alternative to the Mercedes-Benz SL-Class; it's that nice. So we encourage those tough guys to get their kicks elsewhere. We'll gladly take their seat time in the rewarding 2012 BMW Z4.
Comfort & Utility
The 2012 BMW Z4 hardtop convertible is offered as the four-cylinder sDrive28i, the six-cylinder sDrive35i and the highest-performance sDrive35is.
The sDrive28i starts with 17-inch alloy wheels, electronically adjustable throttle and steering response, auto stop/start (requires manual transmission), adaptive xenon headlamps, foglamps, heated mirrors, leatherette upholstery, push-button start, cruise control, and iPod/USB and Bluetooth connectivity.
The sDrive35i adds different 17-inch alloy wheels, leather upholstery, eight-way power seats with driver memory and dual-zone automatic climate control. The sDrive35is tacks on 18-inch wheels, a lowered suspension with M-tuned adaptive dampers, M sport seats with 12-way adjustability (including power side bolsters and manual thigh support) and M-themed styling cues.
Notable options include iDrive with hard-drive-based navigation, the sDrive35is model's standard M sport seats and M suspension (available on both sDrive28i and sDrive35i), a cold-weather package with heated seats and steering wheel and a premium audio system.
The Z4's standard front seats are adequate in a straight line, but they don't do much to hug you in place around corners. That's why we consider the available M sport seats almost mandatory. Unless you're sticking to boulevards, you'll want the M seats' exemplary adjustable side bolsters. The view of the road ahead is complemented by the Z4's classic long nose, which is fully visible from the driver's seat. You're really almost sitting on the rear axle in this car, like an old goggle-wearing racing driver from the 1930s.
The Z4's gauges have unusual stylized circular hoods, but they're otherwise classic BMW, with simple white numerals that turn orange at night. The controls, too, are straightforward, although we found that the base sDrive28i's manual climate controls took a little getting used to, if only because it's so rare to find a BMW without automatic climate control. The Z4's interior materials aren't as nice as the ones you'll find in most other BMW products, but they're still identifiably premium. We appreciate that the iDrive information and entertainment system remains optional; not everyone wants a roadster with full frills.
The Z4's power folding hard top is a work of art, really, doing its intricate origami folding act in minimal time and with minimal fuss. Trunk space isn't bad at all for a compact hardtop roadster, measuring 10.9 cubic feet with the top up and 6.3 cubic feet with it folded down.
Technology
The base sDrive28i model comes standard with iPod/USB and Bluetooth connectivity, but that's about it, so you can have a reasonably elemental Z4 if you want it. Otherwise, prepare to pony up for the optional hard-drive-based navigation system, which brings with it a beautiful pop-up 8.8-inch wide-screen display and the familiar console-mounted iDrive control knob. The latest version of iDrive is markedly improved from the old days, boasting a simplified interface with a number of physical buttons that allow direct access to common pathways. There's also room on the hard drive to store your digital music.
Performance & Fuel Economy
The Z4 sDrive28i is motivated by a 2.0-liter turbocharged inline-4 that's officially rated at 240 horsepower and 260 lb-ft of torque. We say "officially" because we know the turbo four actually puts out considerably more oomph than BMW is letting on. Acceleration is strong well into illegal territory, and we enjoy the four's enthusiastic noises, which vaguely put us in mind of the exuberant Mini Cooper S. The default transmission is a satisfying six-speed manual; an eight-speed automatic is optional.
The Z4 sDrive35i gets a twin-turbocharged 3.0-liter inline-6 good for 300 hp and 300 lb-ft of torque via either a six-speed conventional manual or seven-speed dual-clutch automated manual transmission. That's a bunch of power for a diminutive roadster-and this inline-6 is also considerably underrated by BMW-so the 35i really gets up and goes, with a snarky exhaust note as a bonus. But the sDrive35is is still faster, boasting a tweaked version of the twin-turbo inline-6 that cranks out 335 hp and 332 lb-ft, increasing to 369 lb-ft for brief stretches at full throttle. For better or worse, the 35is is only offered with the seven-speed automated manual transmission.
All Z4s are rear-wheel drive. Fuel economy ranges from a remarkable 23 mpg city/34 mpg highway for the sDrive28i (24/33 mpg with the automatic) to just 17/24 mpg for both the sDrive35is and the sDrive35i with the automated manual (19/26 with the regular manual).
Safety
The 2012 BMW Z4 comes with standard stability control, four-wheel ABS, a rollover protection system and six airbags (front, knee and side). It has not been subjected to any crash testing on U.S. soil.
Driving Impressions
The Z4 has BMW's trademark solid feel at speed, and the cabin is downright civilized with the top up-you could take a chatty road trip with a friend and not raise your voice once. The ride is quite civilized, too, which is one reason why we see the current Z4 as a cut-rate competitor to the Mercedes-Benz SL-Class. Wind buffeting is kept nicely in check with the top down. On the handling front, the Z4's somewhat numb electric-assist steering doesn't channel the spirit of older BMWs, it's true, but we're quite pleased with this roadster's determined grip and disciplined body motions. You can toss the Z4 around if the mood strikes. The Boxster is definitely sharper, but it's not nearly as good at being a luxury coupe with the top up. Decisions, decisions.
Other Cars to Consider
Mercedes-Benz SLK-Class: We've mentioned the SL, but that roadster is twice the Z4's price. The real rival from Benz is the pint-size SLK-Class, recently restyled and distinctly less sporty than the BMW, but also less attractive, we think.
Porsche Boxster: With a redesign just around the corner, now might be the perfect time to get a Boxster on the cheap. For pure driving thrills, the vinyl-top Porsche is still the one.
Chevrolet Corvette convertible: Believe it or not, the Corvette and the Z4 are price peers. Different philosophies, to be sure, but you might be a 'Vette convert after some quality time with the standard 6.2-liter V8.
AutoTrader Recommends
We never thought we'd be saying this, but the four-cylinder Z4 is actually a really compelling package. We'd save our money-well, as much of it as we could-and get a Z4 sDrive28i with the basic Sport package, which includes sport seats and adaptive dampers.