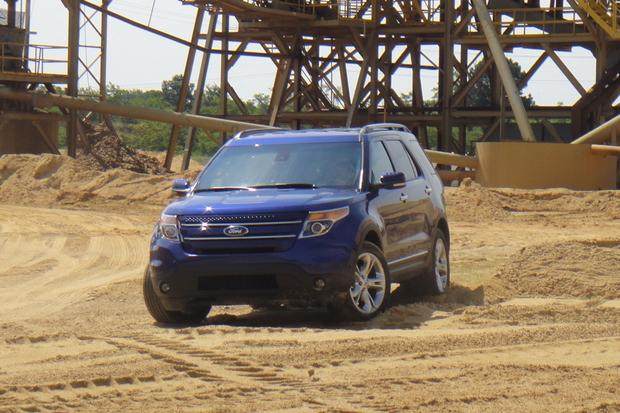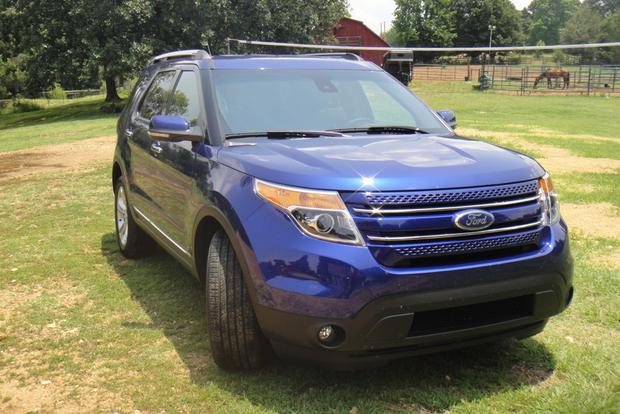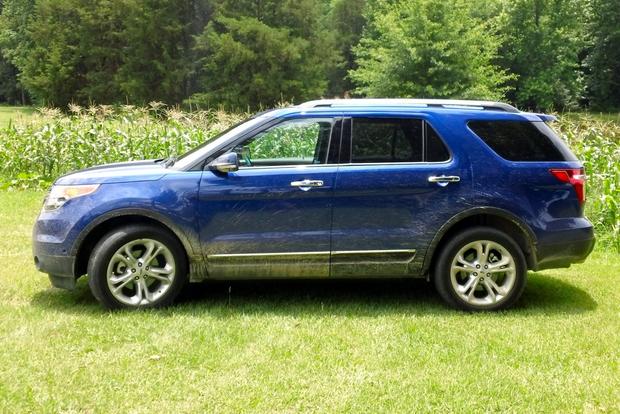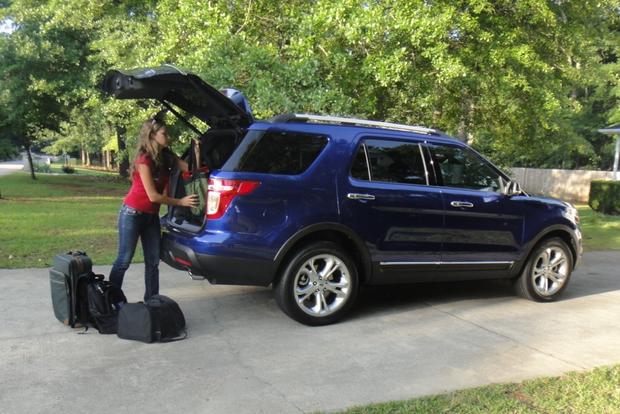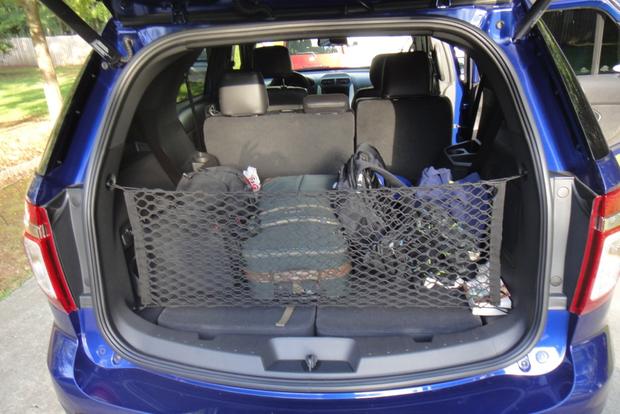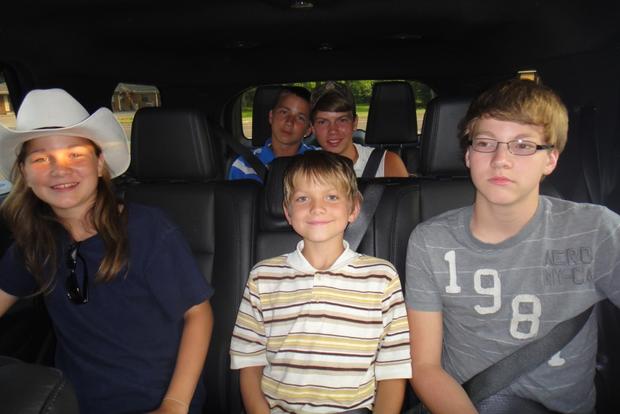 With so many compact and mid-size SUVs available, is there still a need for a full-size SUV like the 2012 Ford Explorer? To find out, we took the Explorer on a road trip to see how well this full-size crossover SUV fares in the real world.
I traveled as the lone adult with my young son Daniel and his four teenaged siblings - two sets of twins. We were headed west to northern Mississippi, where I would drop off Daniel to spend a few weeks at his grandfather's farm.
Cargo Space
Loading our luggage was ridiculously easy. Instead of having to remove the third-row seats, like in the Chevrolet Tahoe, I only had to push a button and watch the back row disappear, leaving a flat cargo area with no trace of the hidden seats. This eliminates the hassle of unlatching the third row and having to store it in the garage until the next time you plan to haul a few more friends. Although both the Chevrolet Tahoe and its twin, the GMC Yukon lack fold-flat third row seats, many modern SUVs and minivans have this feature. However, not all of them are as easy to use as the Explorer's. Plus, once those seats were folded, there was so much storage space that we could have thrown in our own garden supplies and horse feed to restock Grandpa's farm. Instead, my little one spread out in the second row with his road trip supplies and Pillow Pet.
People Space
Here's the big question: Did the kids sit comfortably? Sitting in the third row were two boys, one 16, one 13, both over 5'7". They had plenty of headroom and more legroom than in most mid-size or small SUVs. In the middle row, a 13-year-old girl, another 16-year-old boy and little Daniel fit quite comfortably in their seats with ample legroom. In the front, my father (6'3") and I (5'7") were able to enjoy a comfortable if not luxurious amount of space.
On- and Off-Road
Ford redesigned the Explorer for 2011. In the process, the wheelbase grew five inches compared with the previous truck based version. On the road, the ride is extremely quiet and unexpectedly smooth. The Explorer handles better than truck-based SUVs like the Tahoe or even the previous version of the Explorer. Since this Explorer is more like a car-based crossover, it simply feels more secure and stable. In fact, the Explorer felt strong, steady, and impenetrable - the way our Chevrolet Silverado 3500 drives when we haul our horses to shows.
Growing up, I believed that trucks, Jeeps and Land Rovers were the only suitable four-wheel-drive vehicles; this was a hard lesson after getting a Ford Expedition stuck in the mud and a Dodge Dakota stuck in a sand volleyball court. Trying out Ford's new Terrain Management system in the redesigned Explorer was intriguing, and once in Mississippi, it wasn't hard to figure out a way to test the various modes. Ford's intelligent four-wheel-drive system uses powertrain and braking controls to give the best traction in a variety of conditions. Changing among modes (normal, hill descent, mud, sand and snow) is as easy as rotating a center-console-mounted dial.
At the sand and gravel pits, we tested the Explorer in sand, potholes, mud, grass and gravel. The Explorer only got stuck once, when I hit a big mound of sand while driving perhaps a bit too slowly. A quick throw into reverse and a kick back to forward, and the SUV made its way out of the sand more quickly and with greater ease than our duallie would have.
Tack on the steering-wheel-mounted controls, two USB ports for MP3 player connections, intelligent adaptive cruise control with brake assist and the intuitive four-wheel-drive system, and the 2012 Ford Explorer is a pretty compelling family car. Plus, the cost to fill the Explorer's tank is about the same as it takes to fill a BMW 530i on premium fuel, so if you have a growing family and are moving from a sport sedan to a full-size SUV, you may not feel a big hit at the pump.
At $28,870 for the base model and $37,680 for the Limited edition, we're left wondering if it's possible the 2012 Ford Explorer might just be the king of SUVs.