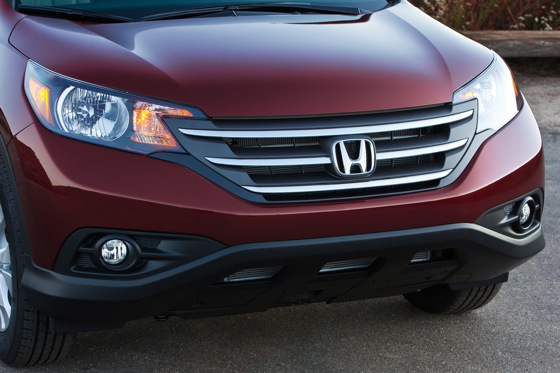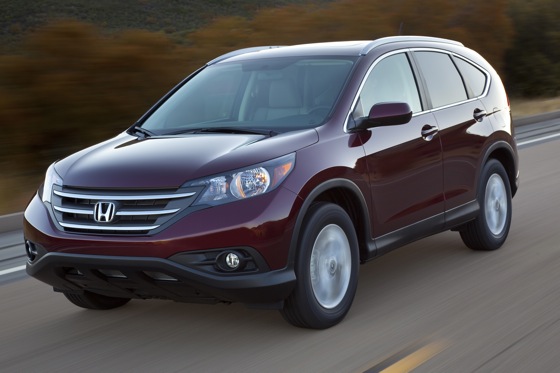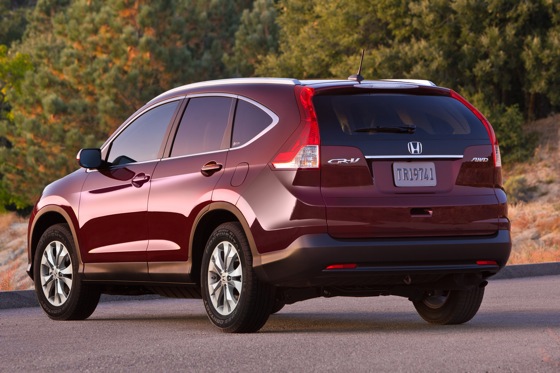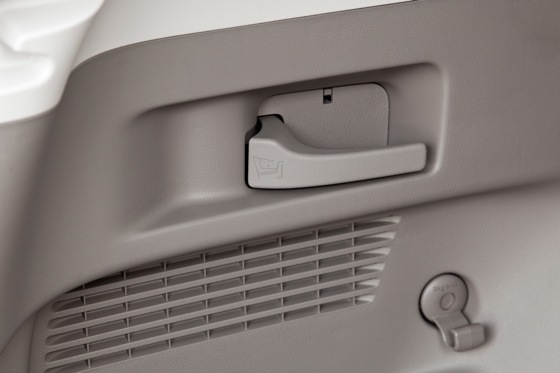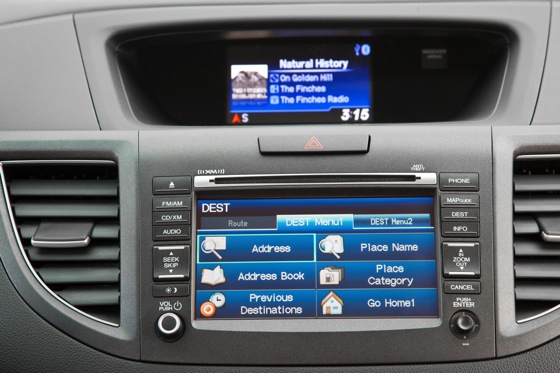 Like most redesigned vehicles, the 2012 Honda CR-V is better than the model it replaces. But it's not like there was anything wrong with the previous version of the CR-V (at least buyers didn't think so). Until the recent earthquake and subsequent tsunami in Japan slowed CR-V production, Honda's small SUV was the best-selling vehicle of its kind. Today, it's second only to the Ford Escape, another small SUV that's all new for 2012.
Clearly Honda has been doing something right with the CR-V, but we've long seen room for improvement. Ever since the CR-V first hit the US in 1997, it's been underpowered. And despite being the top-selling SUV from 2007 to 2010, the CR-V has typically had too much road noise making its way into the interior, especially on the highway. Well before the 2012 Honda CR-V's unveiling at the 2011 LA Auto Show, we had a chance to drive it. You need only a quick glance at the new CR-V to see that it's now a little more carlike and it has a classier feel overall.
Interior
That theme is evident inside the vehicle as well. There's a good deal of plastic inside the new CR-V, but it's pleasant looking and nicely textured, and it appears to promise durability over the long haul. If CR-V buyers use their vehicles the way we think they will, then Honda did exactly the right thing by making the CR-V's interior durable and rugged as opposed to soft and exotic.
An interior that's able to withstand mud, snow, sticky little fingers and splattered juice boxes reeks of practicality above style, but there are also some notable convenience and tech features inside the CR-V, most of which are new for 2012. Some of those features include Honda's intelligent Multi-Information Display (i-MID), Pandora Internet radio, SMS text messaging function and available DVD Rear Entertainment System.
One of the many interior improvements to the new vehicle is a lower cargo floor to make hauling all kinds of stuff much easier. To help make the best use of that space, the CR-V now has a one-touch fold-down function for the 60/40 split rear seat. When the seats are in place, simply pull the left or right lever and one or both sides fold all the way down. It seems like something you might find on a more expensive European SUV rather than a Honda.
On long trips, front seat comfort is about average. The seats are adequately supportive and don't leave the lower body numb, but they lack cushiness. In the rear, legroom is surprisingly plentiful - two adults can comfortably fit with room to spare.
Performance
For 2012, Honda gave the CR-V a little more power and better fuel economy. Under the hood is the familiar 2.4 liter, four-cylinder engine with variable valve timing. Horsepower is up by five for a total of 185, but the new CR-V doesn't feel remarkably quick. While we'd no longer call it underpowered, it certainly doesn't have power to spare.
The engine does feel a little smoother, however, and less engine noise is transmitted to the interior. Also, fuel economy has been improved by about 10 percent. For front-wheel drive models, the 2012 CR-V earns an EPA estimate of 23 mpg city/31 mpg highway/26 mpg combined. For all-wheel drive versions of the CR-V, the estimated fuel economy drops to 22 mpg city/30 mpg highway/25 mpg combined. Both sets of numbers are very good relative to other small SUVs.
To help drivers get the best possible fuel economy, the CR-V now has an "ECON" button. This essentially modifies the way the accelerator, cruise control and air-conditioning system work in order to save fuel. Honda says it might not net huge gains for an already conservative driver, but it will help aggressive drivers get the highest possible fuel economy. Honda could have added a lot more power at the expense of fuel economy, but they didn't. We're betting a lot of new car shoppers will think Honda made the right choice.
When asked specifically about the previous CR-V feeling underpowered and whether Honda had addressed that for the 2012 model, Honda officials said, "We asked current CR-V buyers what they liked and what could be improved with the new model. More power wasn't one of things they named as a significant issue."
That didn't sound right at first, but then we checked into what kind of person is typically buying a CR-V. According to Honda, most CR-V buyers are women who are either just starting a family or planning to start a family soon. Most are concerned with things like an "upscale ride" and "excellent fuel economy." CR-V owners also named a generous cargo area and a sense of security as important factors.
Ride and Handling
But what about the excessive road noise of the previous CR-V? On this point, Honda seems to agree with us. During our early test drive of the 2012 Honda CR-V, Honda repeatedly mentioned how the new vehicle has a "smoother ride, quiet interior, improved sound insulation and a reduction of high-frequency engine noise and road noise." Thankfully, this is where the new CR-V really shines. The ride, handling and interior noise levels are significantly improved and now match the SUV's more polished interior and exterior style. The ride is not soft, but it's still pleasant. If a rough ride or high interior noise levels are things that kept you away from a Honda CR-V in the past, you might want to reconsider.
Standard and Optional Features
Like before, the CR-V is available in several distinct trim levels. The LX is the base model and comes with 16-inch steel wheels with wheel covers, power windows and power mirrors. The EX has more high-end features like 17-inch alloy wheels, fog lights and a moonroof. The EX-L adds leather. Options like a rear seat DVD player and a navigation system are available on EX models.
All CR-Vs use a centrally located information display screen, or i-MID. The i-MID is where features like the rear parking camera image, Bluetooth and audio information are displayed along with other vehicle information.
Safety
There's an all-wheel drive (AWD) version of the CR-V available - just like before, only better for 2012. Previously, the CR-V used a more mechanical system that would detect wheel slip, and then redistribute available power. The new electronically controlled system is more sophisticated, weighs less and responds to changing road conditions more quickly.
Other safety features include standard stability control; traction control; multi-stage airbags including front seat side airbags and side curtain airbags; and front seats that are designed to minimize neck and whiplash injury in a collision. All 2012 CR-Vs are equipped with a rear parking camera as well. If there's no navigation system, the image shows up on the i-MID display in the center of the dashboard.
Value
It's easy to point out the things Honda should have included with the new CR-V. For example, there's no V6 or hybrid option, and no premium branded audio system. The CR-V uses a five-speed automatic transmission where many competitors use a six-speed unit. And there are no aluminum or leather accents on the dash. Honda could have added all those things and more, but that would have meant the end of the $20,000 - $25,000 price tag. In fact, Honda has a name for a small SUV with tons of power, luxurious interior trim and high-end audio system - it's Acura.
What It Means to You
If you have a Honda CR-V, you probably love it. If you're shopping for a new compact SUV, the CR-V is worth considering. The new look plus added tech features mean it's more of what you already expect from Honda. But the Ford Escape is all-new, too, and it has little more attitude than the Honda. The Kia Sportage feels sportier, the Mitsubishi Outlander Sport has a more masculine execution and the Chevrolet Equinox is worthwhile as well.
If you're set on getting a Honda CR-V, AutoTrader recommends the EX model. Its combination of desirable features and relatively low price mean you get a lot of compact SUV for the money.