Car Review
2012 Mini Coupe JCW: Drives Like a Porsche?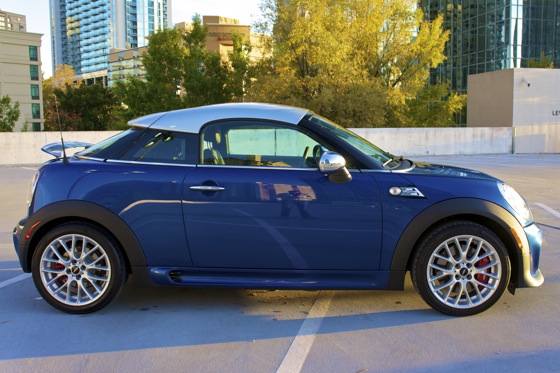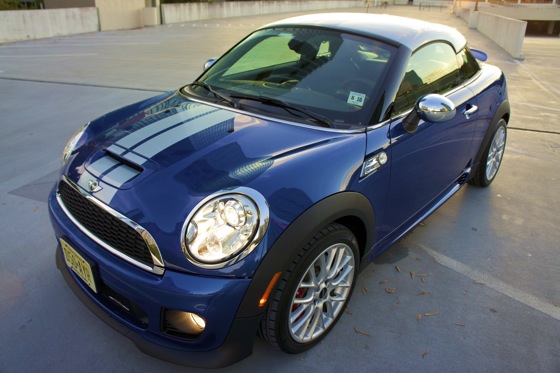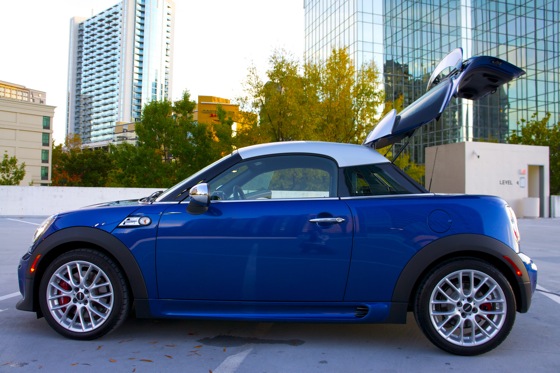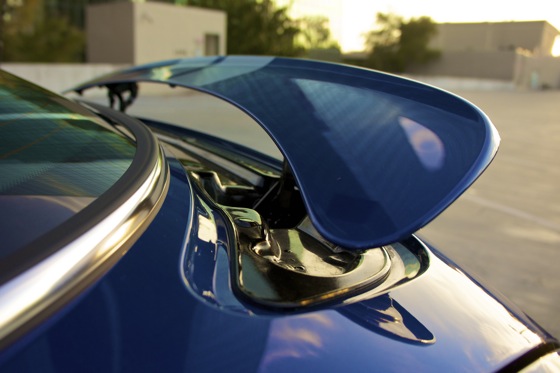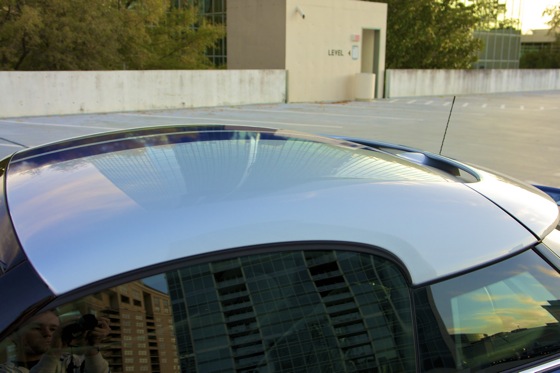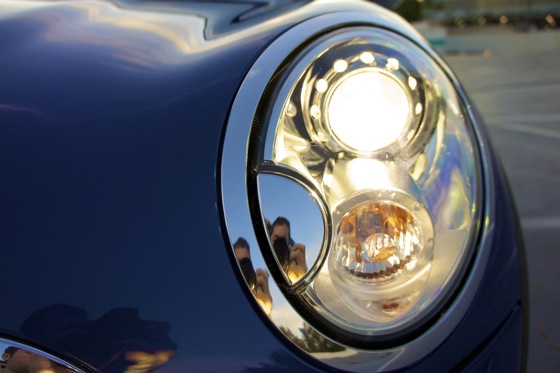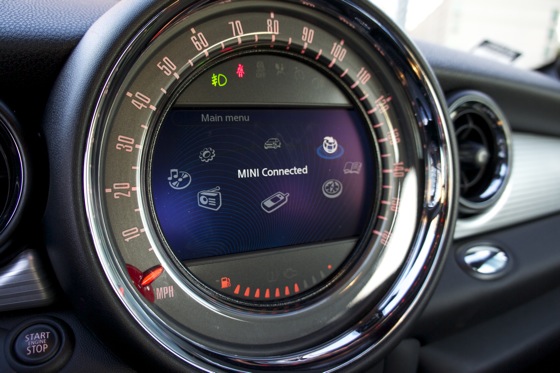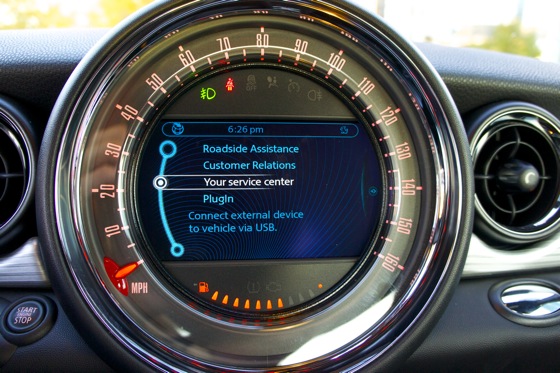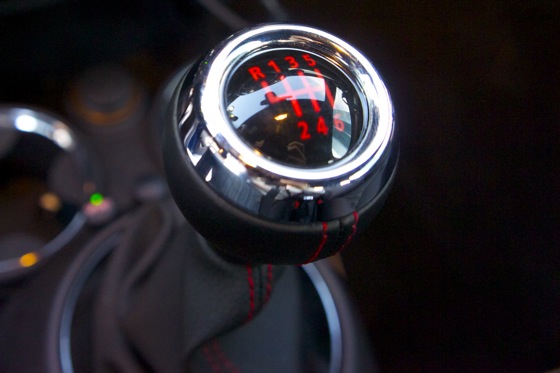 Since the Mini Coupe John Cooper Works arrived in our garage, we've had nothing but praise for the car's sporty handling and brilliant acceleration. But recently, we had a Porsche 911 in our garage, too, and the comparisons seemed to start right away.
No one is saying a hot-rod Mini Coupe is on the same plane as a Porsche 911, but the JCW version transmits a distinct "baby Porsche" feeling. The two-seat cockpit, the rear wing that automatically pops up at 51 mph, the brisk acceleration, the short-throw shifter and the Mini Connected features are all strong indicators of a premium high-performance coupe.
Steve Greenfield, vice-president of product planning at AutoTrader.com, commented: "In some ways, the Mini is more fun to drive [than the new 911]. The Mini provides more of a raw driving experience. If only it had rear-wheel drive..." That's quite a compliment to the Mini JCW, especially when you consider Greenfield has a 1000-cc Yamaha R1 motorcycle on which he's logged some serious track time.
If you're looking to attack corners or do some club track days in this Mini, here are a few things to consider. Some drivers feel that the inside front tire slips too much under hard acceleration out of a corner; perhaps stickier tires are the answer? Also, depending on your size, the tachometer can seem oddly placed. Sometimes the steering wheel rim gets in the way of reading it at a glance. And since the tach is mounted on the steering column, moving the wheel up and down doesn't really help.
Outward visibility is also a problem. We get that the coupe's appeal is heavily based on its unique look, but although it's such a small car, it's difficult to back out of a typical parking spot. Also, there's a bit of disagreement about the interior: some find it surprisingly refined, whereas some former Mini owners think the current crop of Coopers feel too low-budget considering their pricing.
And price is really the main sticking point where the Mini Coupe JCW is concerned. Yes, it does feel a lot like a miniature Porsche, but it's priced more like a full-size Porsche. With an as-equipped price of $38,350, the Mini Coupe JCW provides a lot of bang, but we can't stop thinking that we might just prefer a used Porsche Cayman or Boxster.
Certainly, there's a lot of appeal in the Mini's look and attitude, so we certainly wouldn't knock anyone who opted for the hot-rod Mini Coupe despite the price. But, to our way of thinking, a Mini Coupe S might be a budget-friendlier way to get a cute little car that's both quick and different.