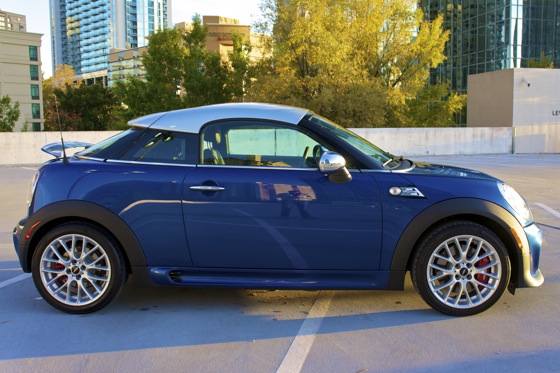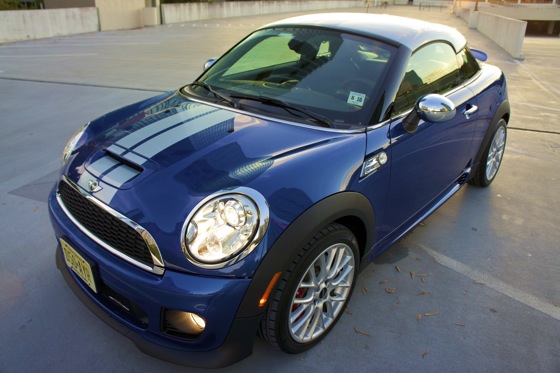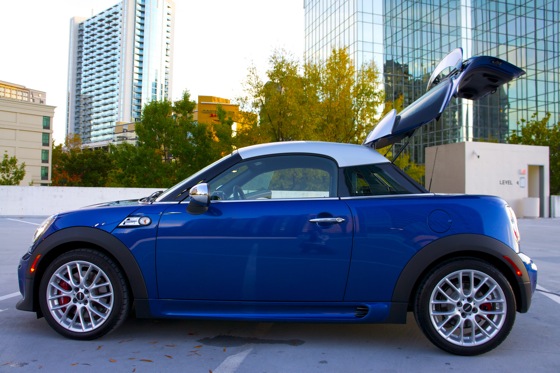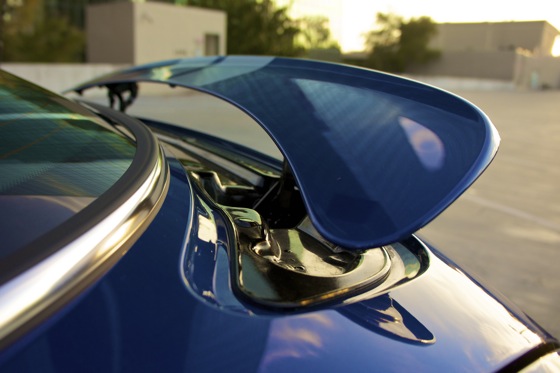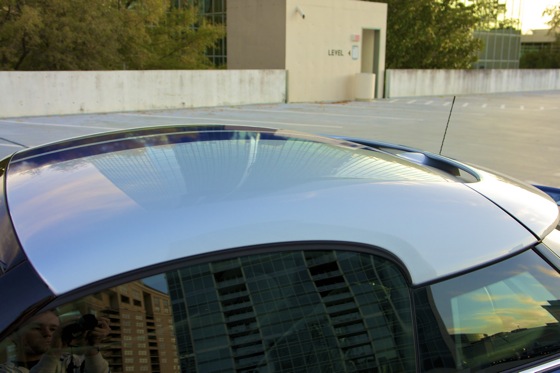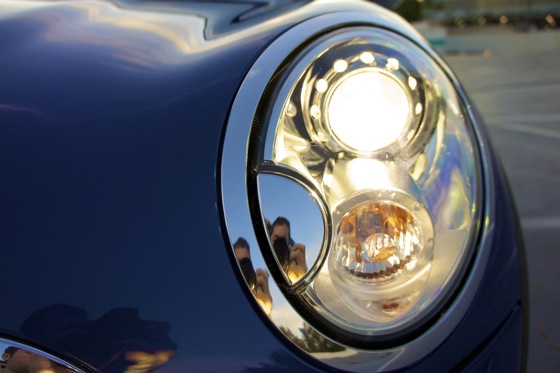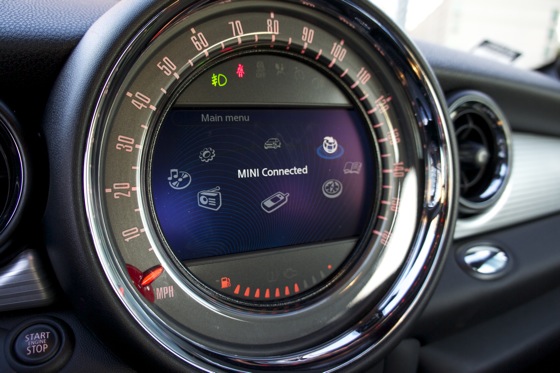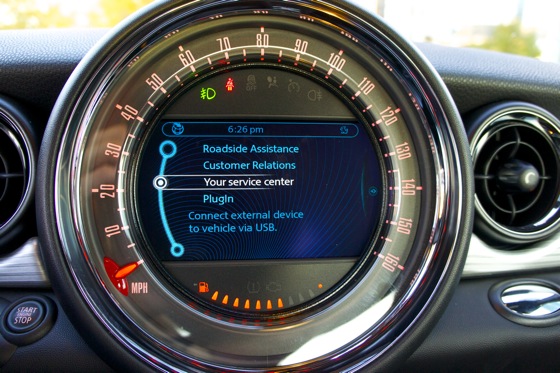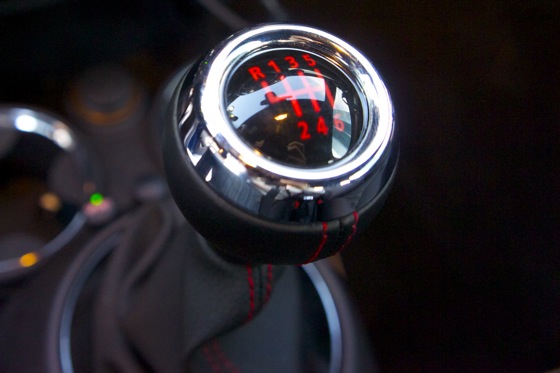 For a long time, I haven't been able to see the appeal of the Mini lineup. Front-wheel-drive cars have typically not been my favorites. In fact, I've been known to use the phrase "wrong-wheel drive" in reference to cars like the Mini Coupe.
But one day behind the wheel of AutoTrader.com's long-term Mini Coupe is all it took for me to totally get it about the Mini phenomenon. The truth is, this little car is a blast to drive, no matter which wheels are moving it.
If you want a quick lesson in power-to-weight ratio, the Mini Coupe with the John Cooper Works (JCW) treatment is a great place to start. Under the hood is a 208-horsepower turbocharged 1.6-liter engine. Granted, 208 hp might not seem like a lot; a V6 Camaro makes more than 300 hp, and even a 4-cylinder Toyota Camry is good for 178 hp. Yet the JCW Mini Coupe weighs in at just a little over 2,700 pounds. The result is that this Mini feels unbelievably quick. The car gets from 0 to 60 mph in 6.1 seconds, but it really feels much quicker. And even when you really stomp on the gas, there's essentially no torque steer and almost no turbo lag.
Part of what makes the JCW Coupe so much fun to drive is its transmission. The shifts are clean and easy, and the clutch takeup is just about perfect. I also like the hill holder feature that makes it easy to live with the manual transmission even in a crowded city.
The suspension is also well sorted. Rebound is quite good, and the ride is not too harsh. The little car can be disrupted by consecutive bumps at high speeds, but that is consistent with most short-wheelbase vehicles.
Inside, the Mini Coupe gets mixed reviews. The seats are comfortable enough, but they don't breathe well and, given this Coupe's price (our test car totals $38,350), the seats should be power adjusting. In fact, I think this car should also come with an automatic dimming rear-view-mirror and one-touch, auto-up windows.
Frankly, this is a really great car. It's fun to drive and looks like nothing else on the road. I would recommend this car to friends and family, but I might tell them to get the hatchback or convertible. The Coupe's two-seat configuration and small cargo area just won't work for many people as well as the Mini Cooper S hatchback, which provides the fun along with an extra dose of practicality.