Car Video
2012 Mini JCW Coupe: On the AutoCross Circuit - Video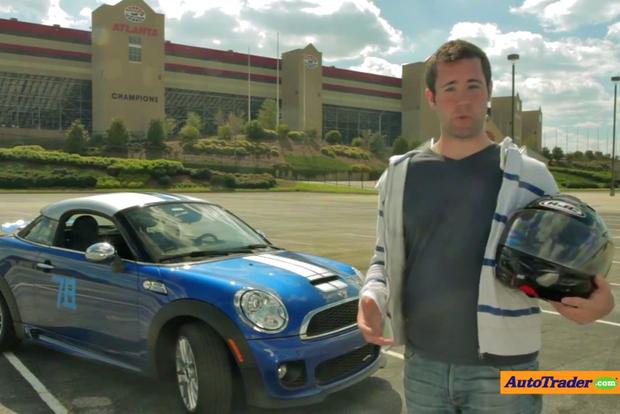 As we continue to stack miles on our long-term 2012 Mini Coupe's odometer, our reviewers have all come to the same question: why did Mini build such an impractical car?
The answer comes in two parts. First, it's stylish. Whether we're at the gas station, parallel parking or just picking the Mini up from the valet, people stop us everywhere we go to get a closer look. Maybe it's the blue paint and contrasting silver roof, or maybe it's the roofline that looks like a backward-facing baseball cap. Either way, our JCW Coupe is a fan favorite. More importantly, though, the coupe is off-the-charts fun to drive. The manual transmission is tight, quick and easy to operate and the handling is some of the best we've ever experienced in a front-wheel drive car. Plus, with its 208-horsepower and 192 lb-ft of torque generated from a 1.6-liter turbocharged four-cylinder engine, the Mini rockets from 0-60 in 6.1 seconds.
To take a better look at exactly how much fun our2012 Mini JCW Coupe can be, we took it to a local BMW car club's autocross event at Atlanta Motor Speedway. Take a look to see how the car performs.