Car Review
2012 Mini JCW Coupe: The Service Center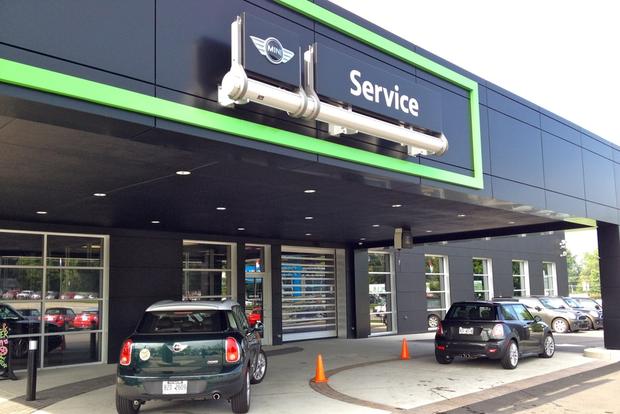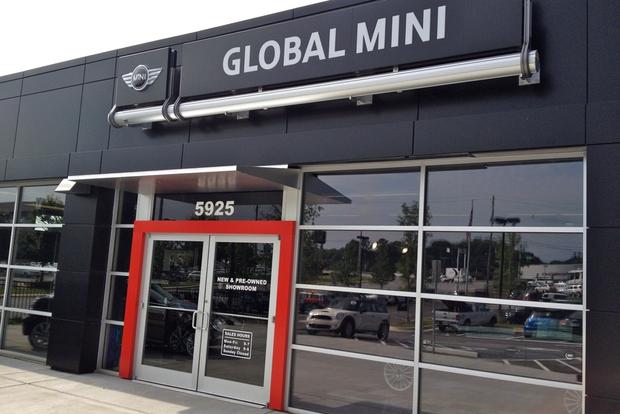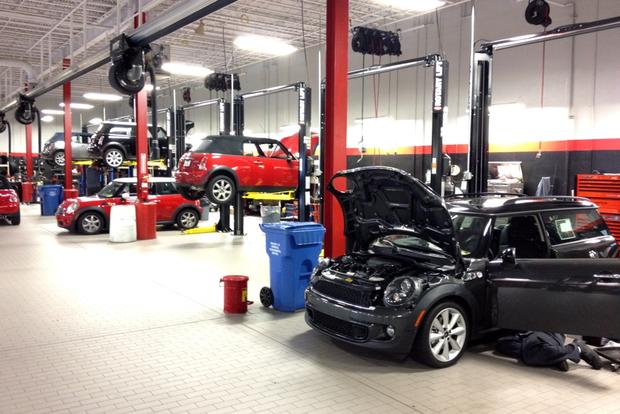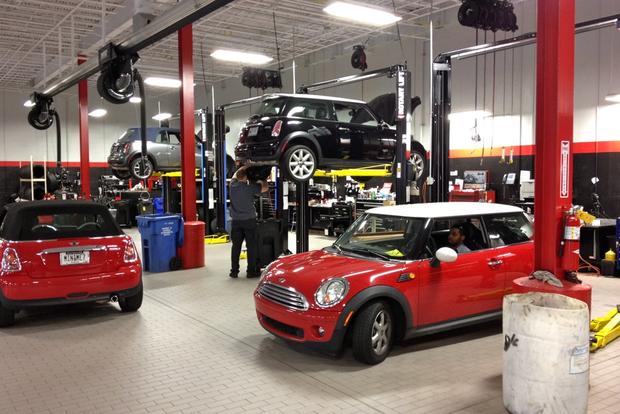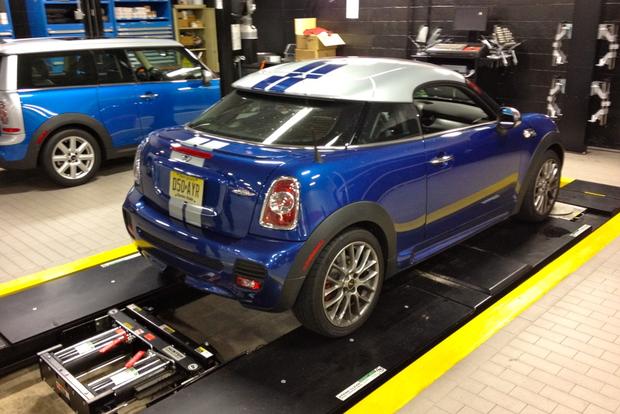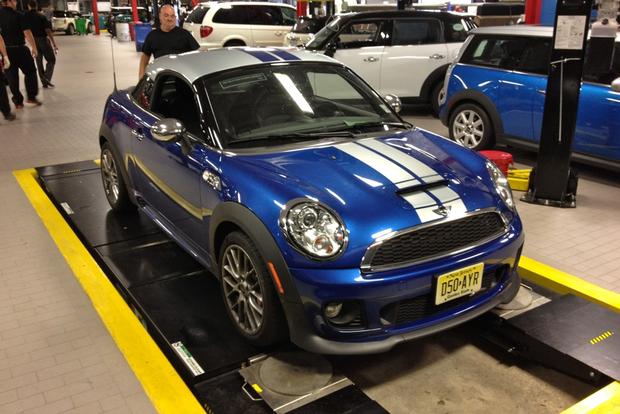 I felt a pit in my stomach when I cranked the ignition on our 2012 Mini JCW Coupe to find the "Service Engine" light had illuminated. The car had never received an oil change, and we've stacked more than 11,000 miles on the odometer. Surely we had missed something, and surely we were overdue. After all, most mechanics ask that you return between 3,000-5,000 miles for regular oil changes. I could picture the black, sludgy oil clogging the engine's arteries, and I just knew we were in for a stern talking-to and an expensive repair bill.
But, I was wrong. Rather than the traditional 3,000/5,000-mile oil changes required in most cars, our MINI uses sensors to let us know when it's time to visit the dealership. With our rigorous performance testing in the JCW Coupe, 11,000 miles seemed to be the just enough. But, after a quick conversation with our service advisor at Global Imports MINI, we found out that most owners don't come in until closer to 15,000 miles. We've just been harder on the car than most.
It took about an hour and a half to get our oil changed, sensors checked and tires aligned (a service opted for after a driver hit a pothole too hard), and we sat in a stylish showroom with free Wi-Fi while we waited. The best part about the experience was definitely the price, though. With the exception of tire-related problems, all services on Minis are covered under the 3-year/36,000-mile protection warranty. That means that all fluids, filters, wipers and brake-related issues are cost-free to the owner while the car is under warranty. We escaped for the price of our alignment, and we should be set for at least another 10,000 miles.