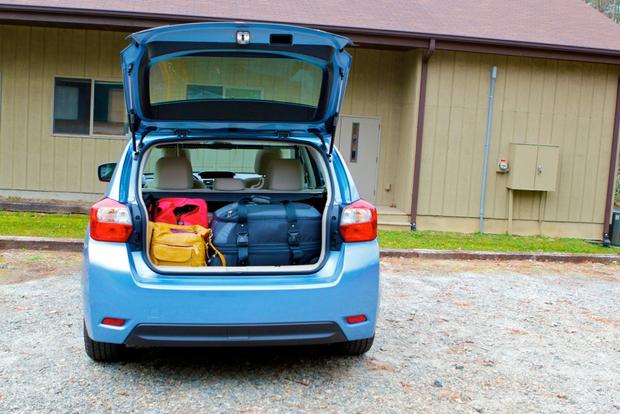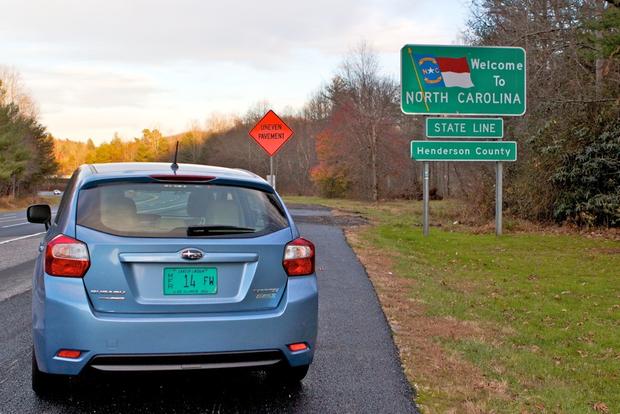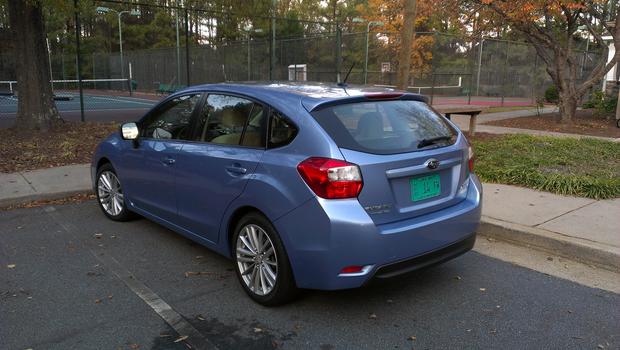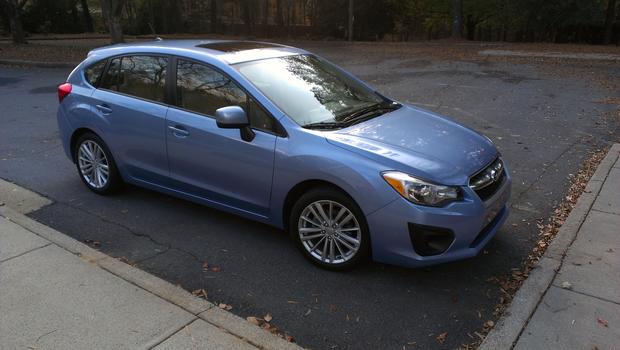 I recently spent a few weeks with our long-term 2012 Subaru Impreza and came away impressed in a lot of ways. One way is gas mileage. With combined city and highway driving, 30 miles per gallon can be achieved easily -- and that's a good number for an all-wheel-drive car the size of the Impreza.
Thirty mpg is also a strong figure when you consider just how practical the Impreza is. With the seats folded down, the rear is enormous -- so big that you have to wonder what would make drivers choose the sedan over the hatchback model. It's not impossible to get an item that's five feet long in the rear.
For the same reason, the Impreza could easily take the place of a compact crossover or SUV. No, it does not have the same brawny styling or tall seating position. But the important stuff, such as all-wheel drive and a huge cargo area, is all there. Most importantly, the Impreza returns far better gas mileage than nearly any SUV on the road. For instance, fuel economy is between 10 and 15 percent better than the Ford Escape, depending on the Escape trim you choose.
In case you're wondering, the 2012 Subaru Impreza's seats fold down with ease, just like most modern cars. When the seats are down, they create a mostly flat load floor for long items. Of course, there's still a gap for the rear seat footwell, but that's to be expected in any SUV, wagon or hatchback.