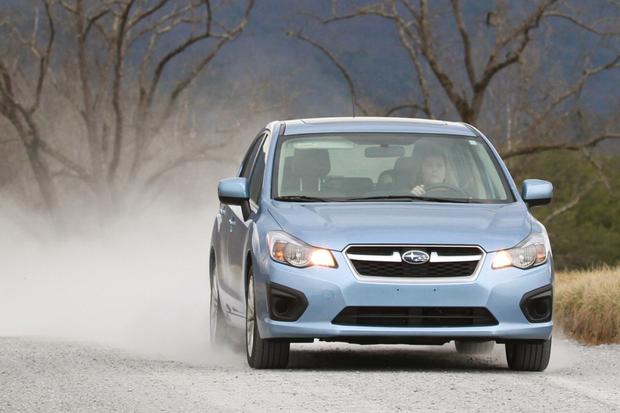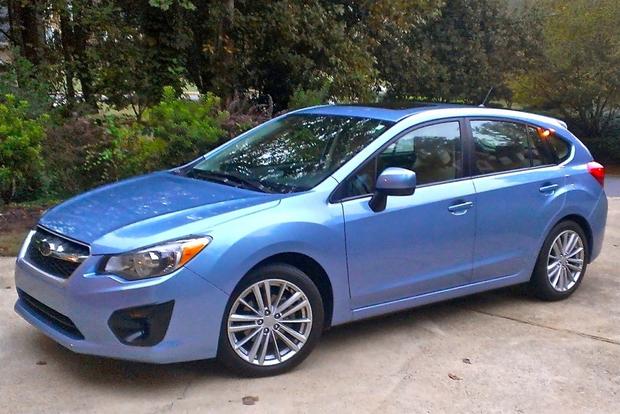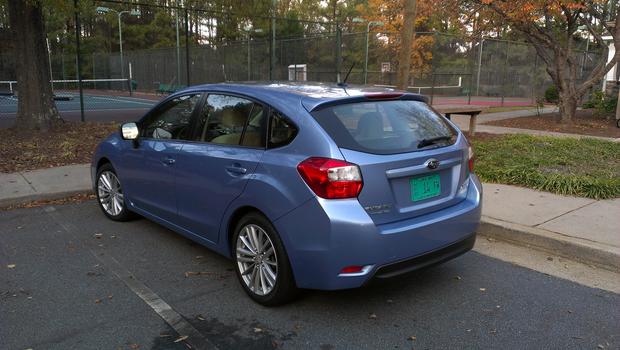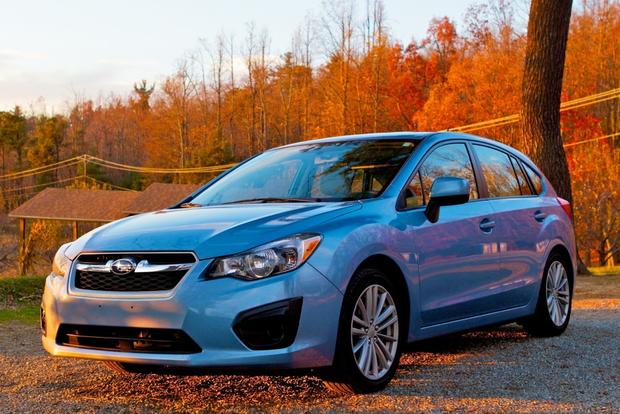 A few of our staffers have complained about our long-term 2012 Subaru Impreza for its continuously variable transmission (CVT) automatic. Most of the complaints have called out the transmission for being slow to respond to driver inputs -- especially for acceleration.
I may stand alone among our staff, but I don't find it to be so bad. Yes, it can be slow to respond when you first press the accelerator, but the Impreza has a well-placed downshift paddle on the steering wheel that solves this problem.
For drivers who don't get the response they're looking for, the downshift paddle can be used for improved acceleration. It brings the car to life, almost as if you're downshifting in a manual vehicle or you've just hit a boost function. Really, I'm impressed with how well it works, especially in city traffic.
All other times, the transmission responds just like a CVT should: conservatively. The Impreza's gas mileage is hampered by its all-wheel drive, so it's important to have a cautious transmission that can even things out. As a result, I don't have any problems with the CVT aside from the droning sound it can produce at higher engine speeds, but many drivers have complained about the same thing with CVT equipped cars costing twice as much as our Impreza Sport.
One reason our staff may expect so much from the CVT is that they're thinking of the Impreza's sporty WRX stablemate. But for the shoppers who buy a base-level 2012 Subaru Impreza with an automatic, such as ours, many just want to combine good fuel economy and all-weather prowess. To that end, our Impreza works just fine -- especially if you use the downshift paddle.