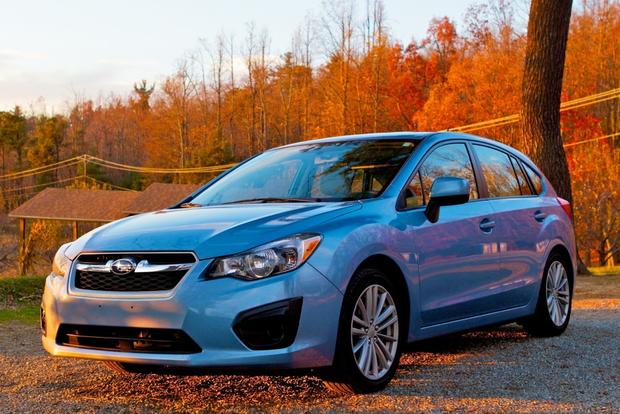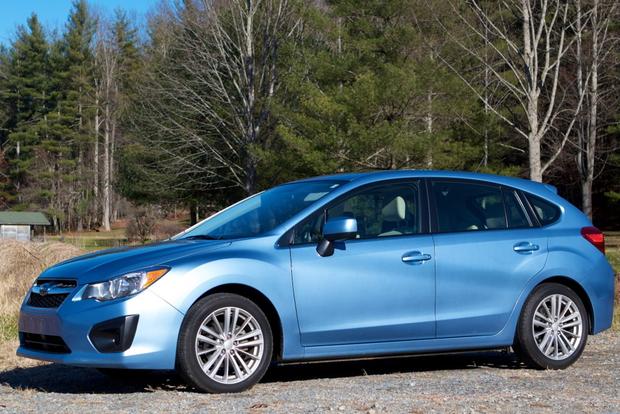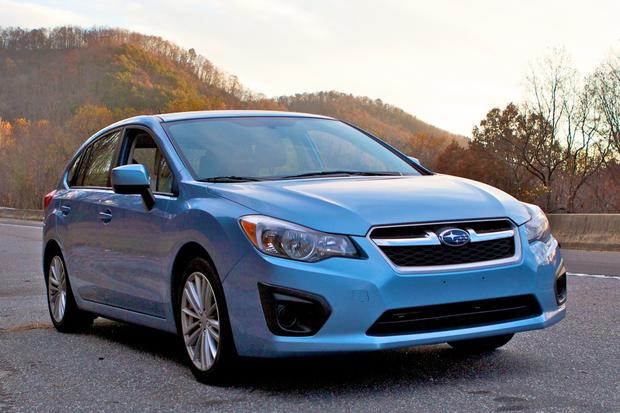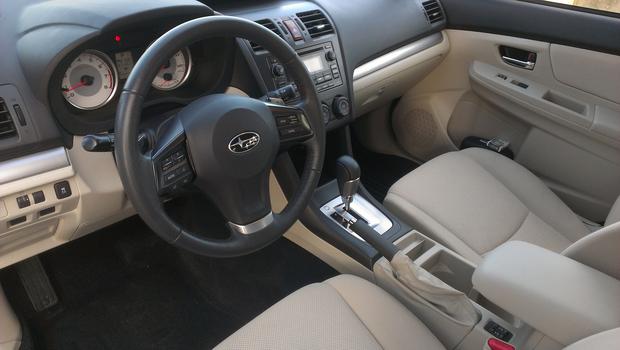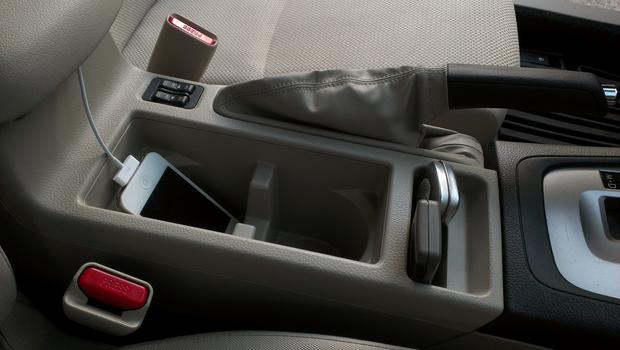 Our long-term 2012 Subaru Impreza now has 20,000 miles on the odometer, and some testers think it's starting to show its age. One editor recently drove the Impreza and noted it has become "sluggish and jerky" -- especially when it's trying to get started on a hill. We've also had a problem with the Impreza's tire pressure, as the warning light seems to turn on and off intermittently.
Beyond its growing pains, a recent driver noted a big problem with the Impreza's Bluetooth system. It's difficult to pair on the first try, which wouldn't be so bad, except that it disconnects every time the car is turned off. In the end, it's easier just to use the phone without Bluetooth. Of course, local laws mean some drivers don't have that option.
When it comes to driving, most testers have praised the Impreza's sturdy build quality. A recent tester took it to a rural area and noted that the hatchback had no trouble dealing with the ins and outs of farm life, including highways and gravel roads. It also includes time spent in the mud, which the 2012 Subaru Impreza handles far better than most of its compact car rivals.