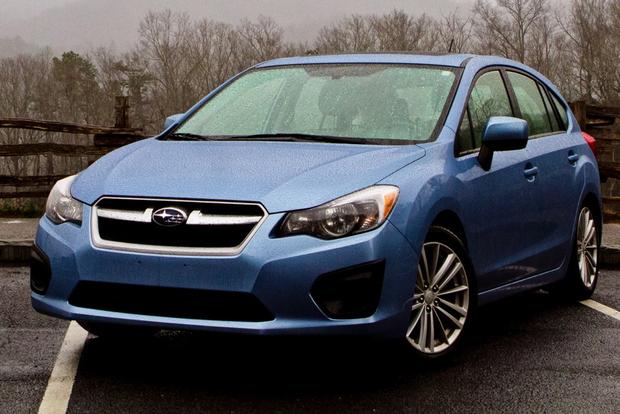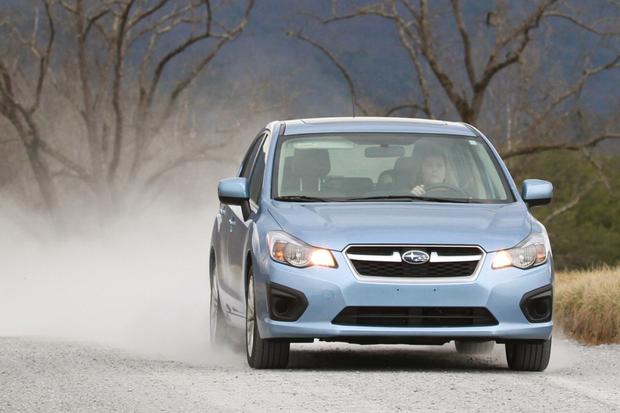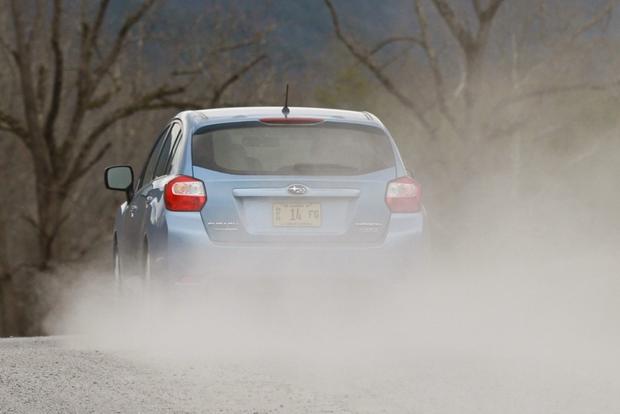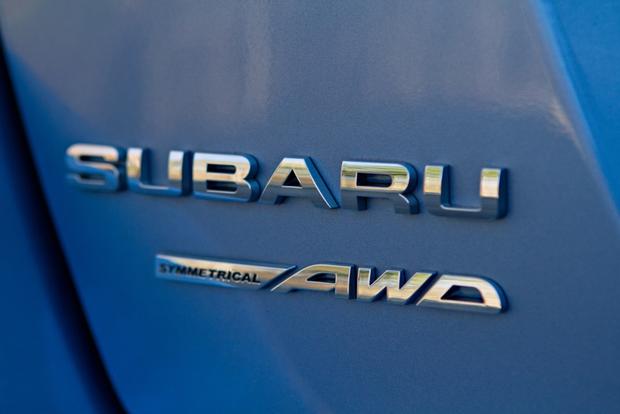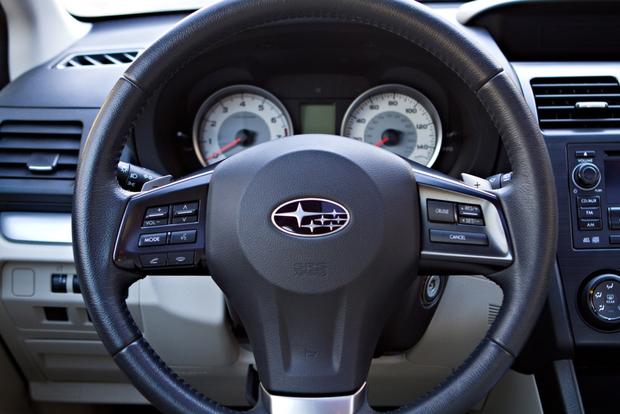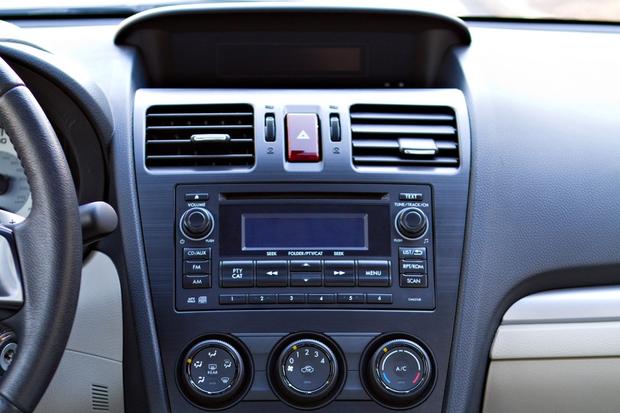 Torrential rainstorms in the Atlanta area gave me the chance to check out one of our long-term 2012 Subaru Impreza's top selling points: its all-wheel drive system. I took the Impreza out on an especially rainy night, mixing wide city streets with curvy, dimly-lit back roads.
All-weather Capability
I'm surprised at how solid the Impreza feels, even on dark, two lane roads in a rainstorm. While most compact cars seem challenged in that setting, the Impreza wasn't shaken. Part of that may be mental: Just knowing the all-wheel drive is there helps to build confidence. But even if it's purely subconscious, the mere presence of all-wheel drive is likely to calm anxious drivers.
The Impreza's design also includes a few traits that make harsh climates a bit more soothing. The sound deadening is excellent, which -- in inclement weather -- means you don't hear every drop of rain hit the roof. And the wipers are great. One reason for this is that one wiper is larger than the other. While it's odd to see one wiper so much larger than the other, the result is that there are almost no patches of water left on the glass after each wipe.
Sturdy, but Not Advanced
The Impreza's sturdy construction is also obvious inside, where everything seems secure and well-made. But drivers pining after the latest gadgets won't find a friend in the 2012 Subaru Impreza. The stereo still uses a pixelated black-and-white display. Satellite radio is absent from our long-term car. And there's certainly no center-mounted touchscreen like in some similarly-priced rivals.