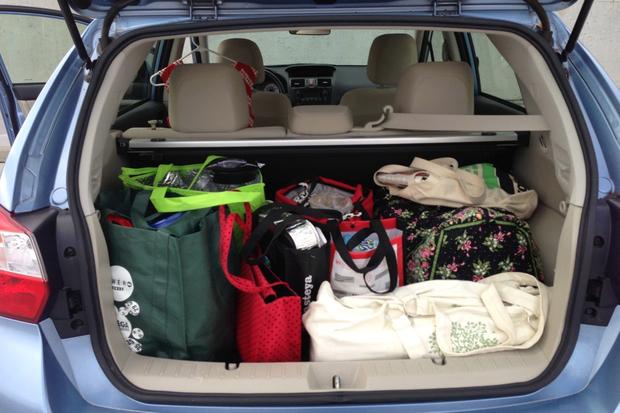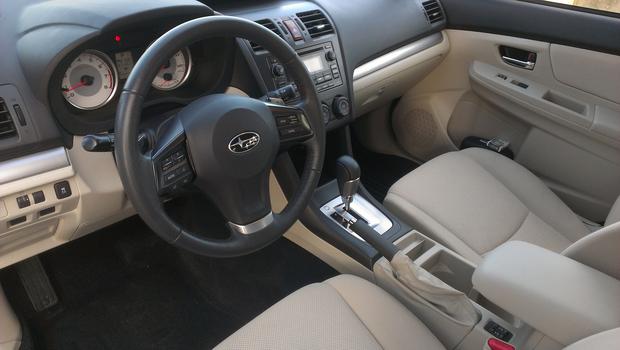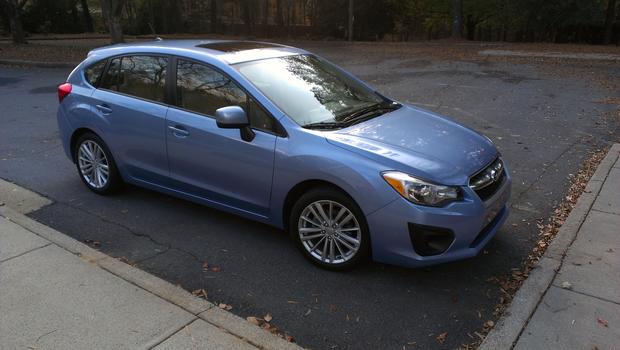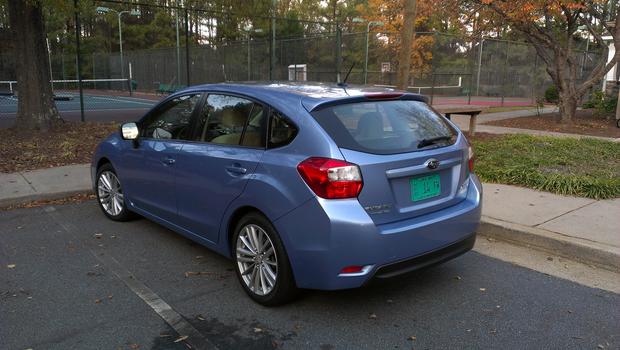 We handed over the keys to our 2012 Subaru Impreza so a new staffer could get acquainted with the car. She drove it home for the weekend and took it to a nearby lake, spending time in the city, on the highway and on hilly rural back roads.
Her verdict: The Impreza is a great car for a weekend getaway. One reason is the cargo area, which is perfect for all the clothes, swimming gear, reading materials and cooking supplies you might need for a few days away from home. Best of all, most items fit under the Impreza's cargo cover -- and that means you never have to worry about theft.
Like most drivers, our staffer complained about the Impreza's Bluetooth system. Everyone who uses Bluetooth complains, because the design is flawed: You have to reconnect your phone every time you stop the car. That's especially annoying on long drives, where you're stopping every few hours to get gas. In Georgia, Bluetooth isn't required. But in some states where hands-free is the only way to talk on the phone, this would be annoying.
Our staffer's other complaint was the Impreza's headlights. Since drivers have become used to xenon headlights, the Impreza's standard bulbs aren't bright enough for some. That's especially true on dimly lit back roads late at night.
Overall, however, the car performed admirably. Our staffer's final words noted exceptional fuel economy, and that the Impreza is a "comfortable, easy little car." While it doesn't seem to provoke big emotion, our 2012 Subaru Impreza is certainly appreciated by everyone on the staff.