Car Review
2012 Subaru Impreza: Warming Up to a Cold-Weather Car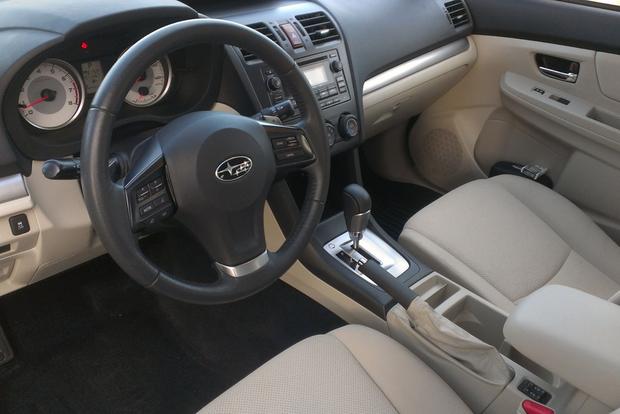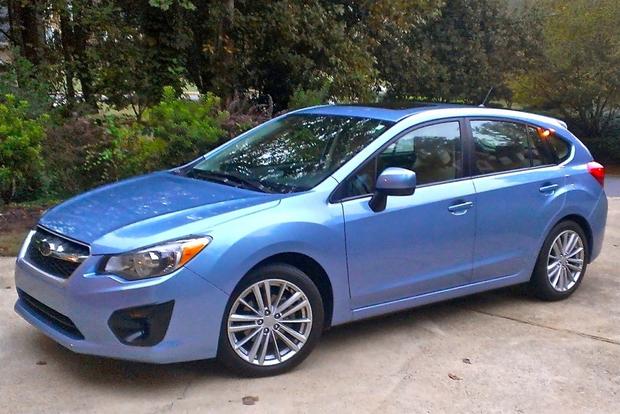 Our long-term 2012 Subaru Impreza isn't a luxury car, and it doesn't claim to be. It's missing just about everything you'd need for that title: leather, automatic headlights and climate control, keyless start, etc. It just doesn't have many premium features. What it does have, however, are heated cloth seats, Bluetooth phone connectivity and a sunroof, and we've found ourselves surprisingly satisfied so far.
No, there's not a navigation system or satellite radio, but that's given us the opportunity to spend some time really getting a feel for the Impreza's driving dynamics. Our initial fear was that the combination of the car's 2.0-liter 4-cylinder engine, the CVT and Subaru's AWD system would make for a slow, numb drive, but the car has surprised us. Even with only 145 horsepower, the Impreza feels peppy, and we really enjoy the paddle shifters on the steering wheel. While we haven't yet arrived at Atlanta's cold season, the all-wheel drive seems to give the car better handling on winding roads too.
Another huge perk of having the base 5-door model is its ultimate practicality. We're dog-lovers down here, and we've felt pretty guilt-free about folding down the back seats and letting our respective Labradors, Chihuahuas and mutts relax in the back while we make trips around town. We've even tossed a futon mattress in the back to help a college student move onto campus.
When you stack the 2012 Subaru Impreza up against cars like the Hyundai Elantra or Ford Focus, there's no question that the Subaru just isn't as nice. What we really have here is an economy car that would be at home in America's colder regions, and it's just about the only car that can claim that. When we eventually see snow down here in Georgia, the Impreza is going to be our go-to ride. It's comfortable, the seats warm up and, most importantly, it's competent in bad weather. Until then, we're satisfied with the car's entertaining ride, hatchback versatility and attractive design.