Car Comparison
2013 BMW 1 Series vs. 2014 BMW 2 Series: What's the Difference?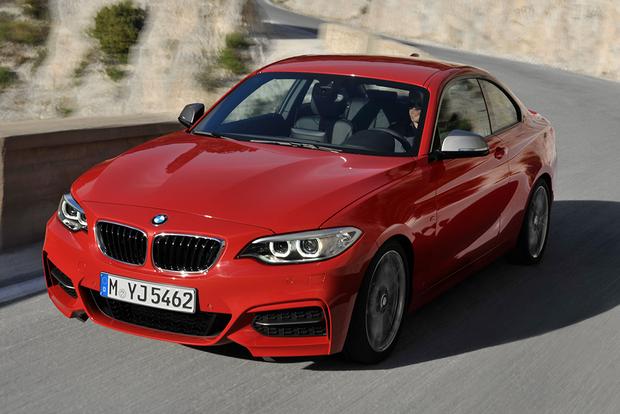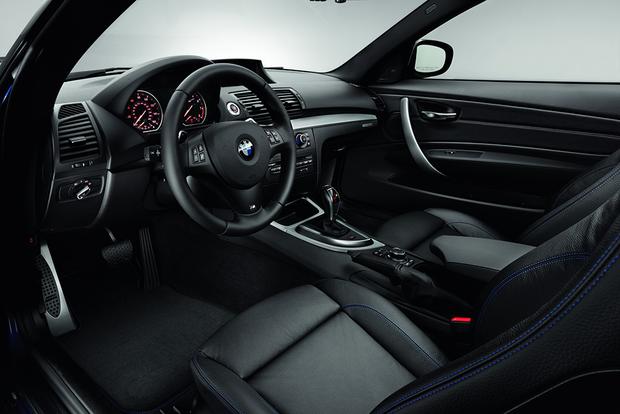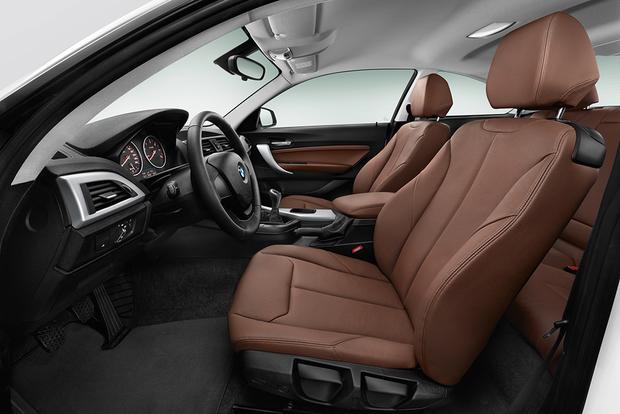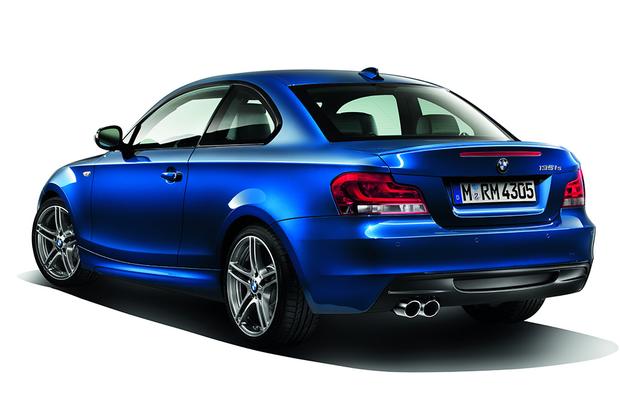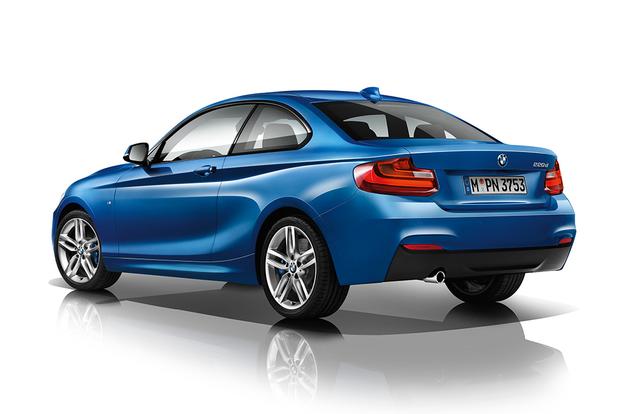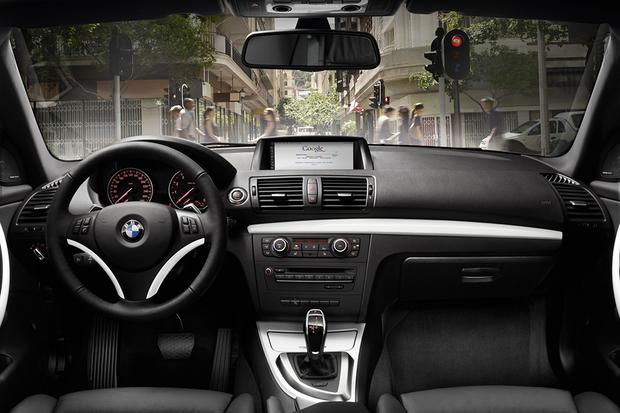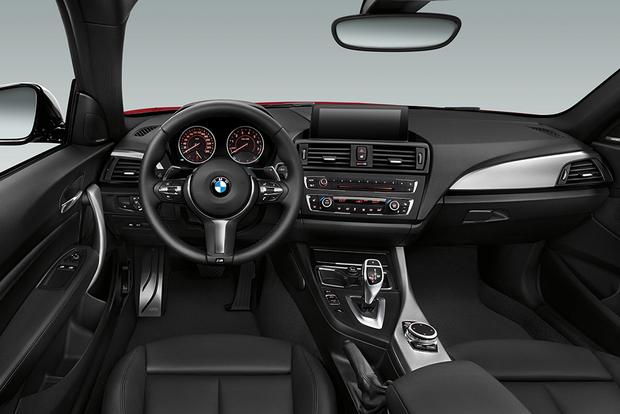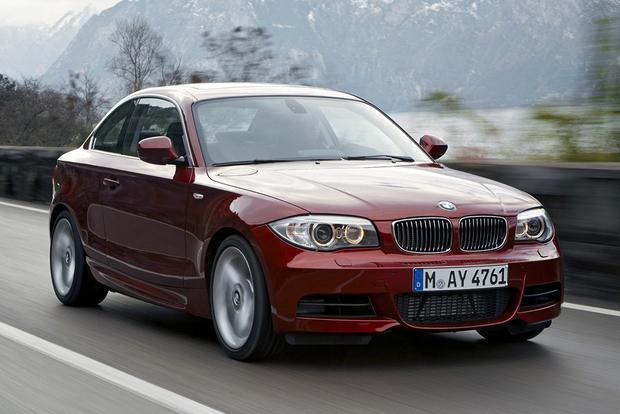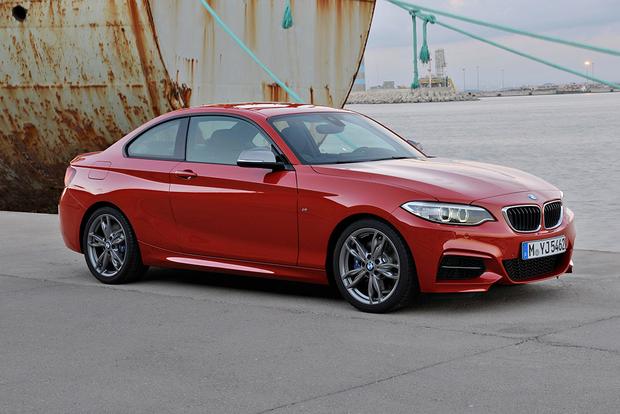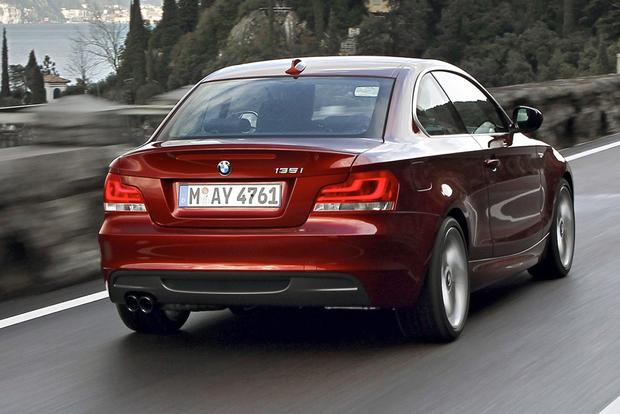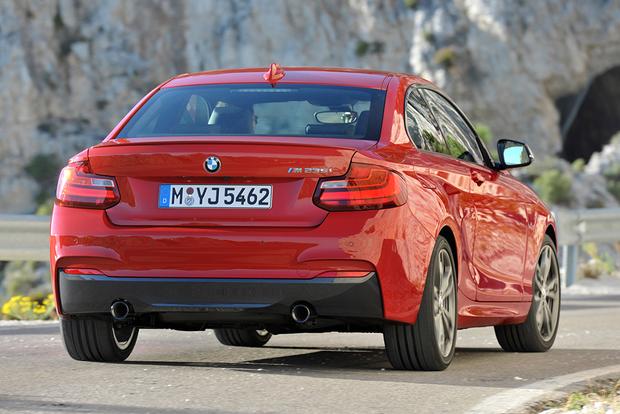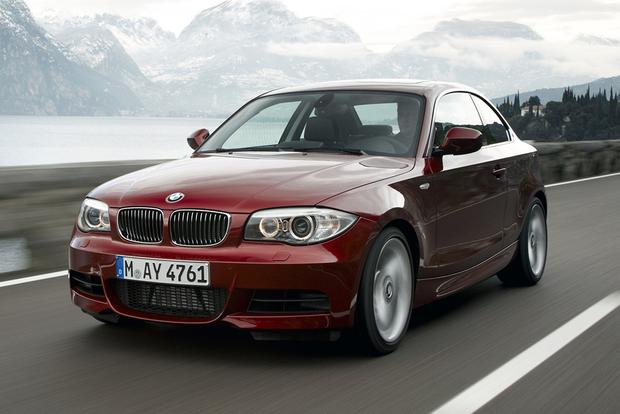 BMW seems to have the market cornered on sporty luxury coupes, from the full-size 6 Series down to the tiny 1 Series. Or is it the 2 Series? The brand's base model received a full redesign for 2014, which included a name change from 1 to 2. So what separates the 2013 BMW 1 Series from the all-new 2 Series? What does the 2 Series offer that the 1 Series didn't? And why the name change? To answer those questions and more, we've covered all the key differences between the old 1 Series and the brand-new 2 Series.
Exterior
On the outside, it's easy to see that the 2 Series is merely a modernized, evolved version of the 1 Series rather than the completely new car that the new name might suggest. In fact, the new name doesn't indicate a larger size but rather BMW's latest naming strategy: even numbers for sporty models and odd numbers for more traditional sedans and SUVs.
As a result, the two cars use roughly the same overall profile and share similar dimensions, although the 2 Series makes changes in key areas, including the front bumper, wheels, headlights and taillights. The 2 Series also offers more rounded styling with softer curves, conforming with the latest in BMW design. Still, you can easily see some 1 Series in the 2 Series and vice versa.
Interior
Whether or not you agree, BMW seems to think it has interior design down pat; the automaker made few changes to the 1 Series' cabin when turning the new model into the 2 Series. Yes, you'll see a few updates if you look very closely. There are minor changes to the climate controls, for example, along with a new steering wheel and an updated knob to control BMW's infotainment system. But otherwise, changes to this cabin are minimal, and we include the car's cramped rear-seat room in that assessment.
Mechanicals
The outgoing 1 Series offered three different engines: a 230-horsepower naturally aspirated 3.0-liter 6-cylinder (128i), a 300-hp turbocharged 6-cylinder (135i) and a sportier version of the turbocharged 6-cylinder that made 320 horses (135is). Manual or automatic transmissions were available on all models.
BMW simplified things for 2014: There are now only two engines, though drivers can still choose between manual or automatic transmissions. The base-level 228i model uses a 2.0-liter turbocharged 4-cylinder, which brings extra power (240 horses compared to 230) and additional fuel economy. Meanwhile, the M235i retains the 135is's 320-hp 3.0-liter turbocharged 6-cylinder. Gone is the middle-man 135i, which leaves a substantial gap in the 2 Series' hp lineup and pricing.
It's worth noting that 2015's 2 Series offers another mechanical update over the 1 Series: available all-wheel drive, which is a step up over the mandatory rear-wheel drive in 1 Series and 2014 2 Series models.
Features & Technology
Generally speaking, BMW is good about keeping its cars current, so there isn't always a lot of technology or equipment on a new model that wasn't already available on the outgoing version. That's certainly true in this case, since the 2 Series offers only a few minor updates over the 1 Series: an updated iDrive controller with a touchpad, BMW's new Remote Services feature, lane-departure warning and a forward-collision warning system with automatic braking.
Before you count out the 1 Series as being obsolete, consider some of its modern technological advancements: It offers voice control for the navigation system, smartphone integration using BMW Apps, automatic high beams, adaptive headlights and a heated steering wheel. In other words, while the 1 Series lags behind the 2 Series in terms of gadgets and equipment, the two cars aren't as far apart as some redesigned models. And while many technophiles would likely prefer the 2 Series, we believe most drivers would be just as happy in a well-equipped 1 Series.
Driving Experience
As you might expect from our assessment so far, we also believe that the 1 Series and 2 Series have many of the same traits on the road. Drivers buy these cars for their acceleration, steering and handling, and neither the 1 Series nor the 2 Series will disappoint in just about any metric. They're fun on curvy roads, they're fun when accelerating away from stoplights and they're fun on a simple run to the store to get milk. We don't find that the 2 Series is dramatically more balanced, more exciting or faster than its predecessor. We admit, though, that we prefer the turbocharged power delivery in the 228i's 4-cylinder over the more linear experience you'll get with the 128i.
In all, however, we suspect most serious drivers would be happy with either the 1 or the 2 Series. We certainly found ourselves grinning from ear to ear while behind the wheel of both models.
Safety
Neither the BMW 2 Series nor the 1 Series has been crash-tested by the federal government's National Highway Traffic Safety Administration. Only the 2 Series has been tested by the nonprofit Insurance Institute for Highway Safety, where it earned top marks in every assessment. Still, we're fairly confident that both of these vehicles would hold up well in a collision.
As for safety technology, the 2 Series offers a measurable lead over the 1 Series. For example, the 1 Series only offers rear parking sensors, while the 2 Series boasts front and rear sensors. The 2 Series also offers a forward-collision alert system with automatic braking, which isn't available in the 1 Series. And the 2 Series boasts an available lane-departure warning system, which also isn't offered in the 1 Series.
Conclusions
The 2013 BMW 1 Series and the 2014 BMW 2 Series have a lot in common. And we mean a lot. They offer similar exterior styling, near-identical interior design, similar powertrains, a similar driving experience and many of the same tech features. So with certified pre-owned 1 Series models averaging $31,500 on Autotrader, compared to $33,000-plus for a new 228i and $44,000-plus for a new 235i, is the newer model really worth the extra cash? That's for you to decide, but we must admit this is a closer comparison than usual. As a result, we strongly suggest you at least take a test drive in an outgoing 1 Series before you sign the papers on a new 2 Series.