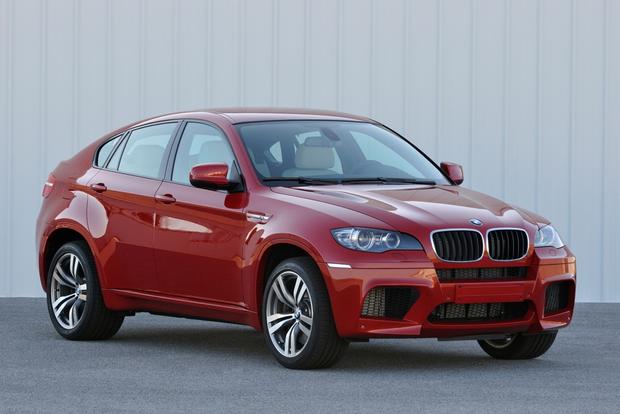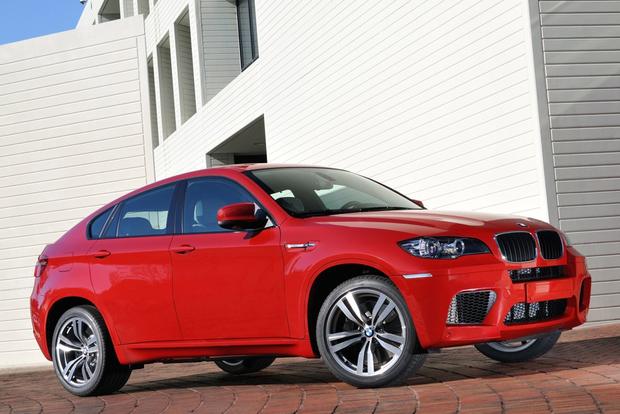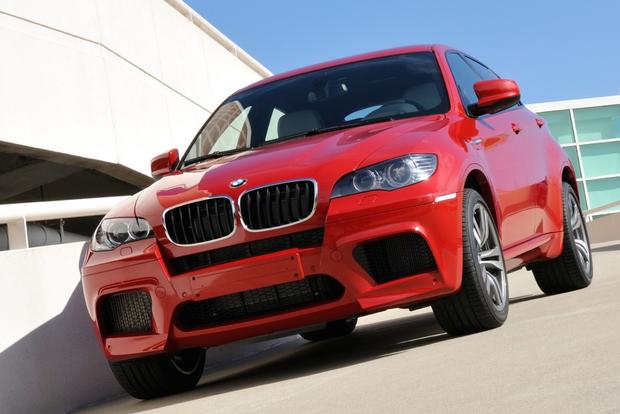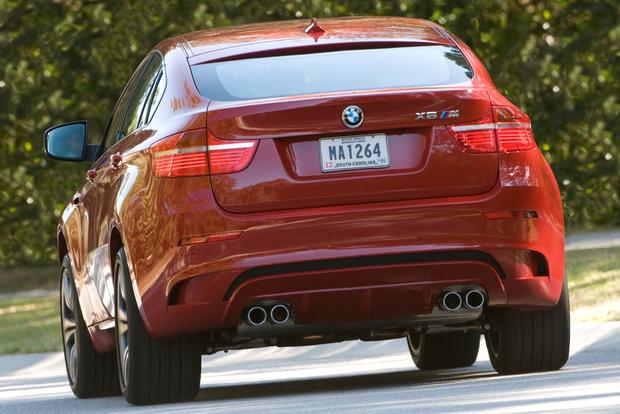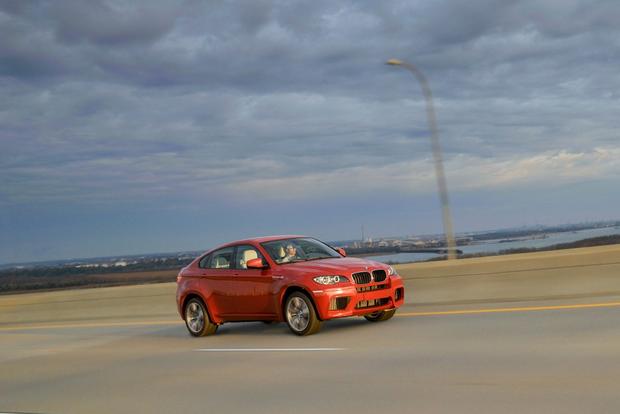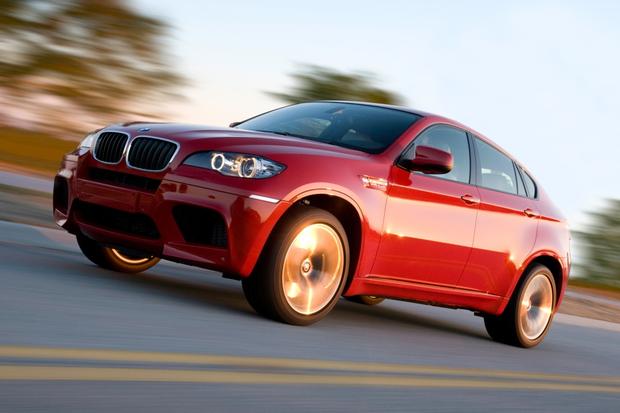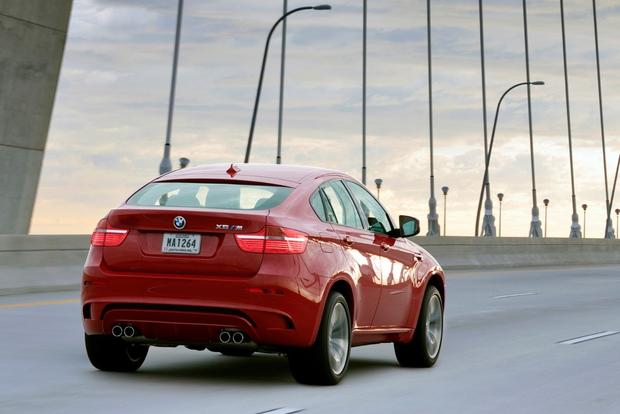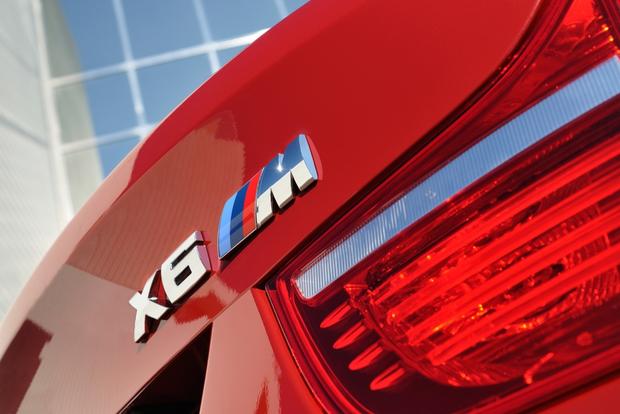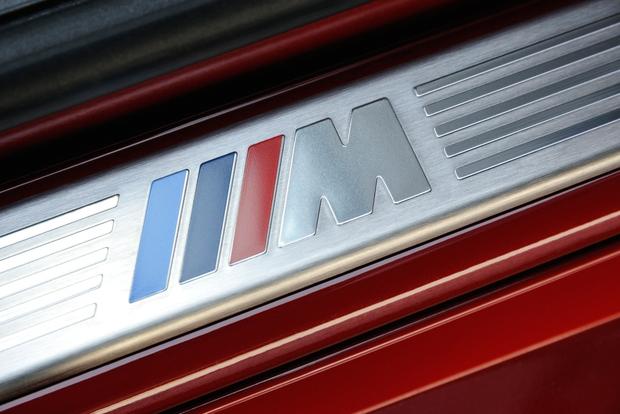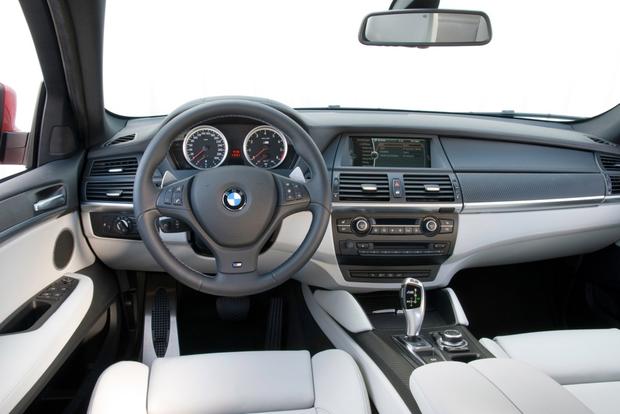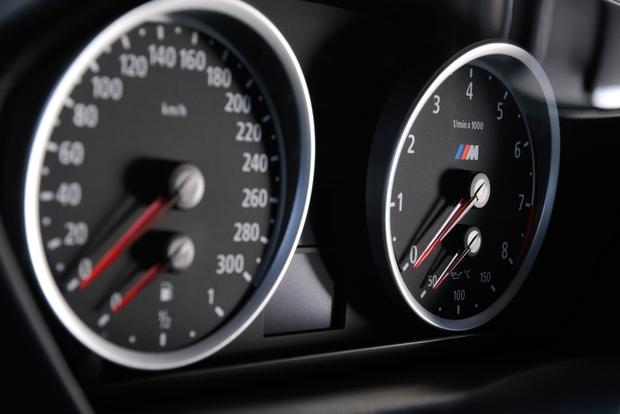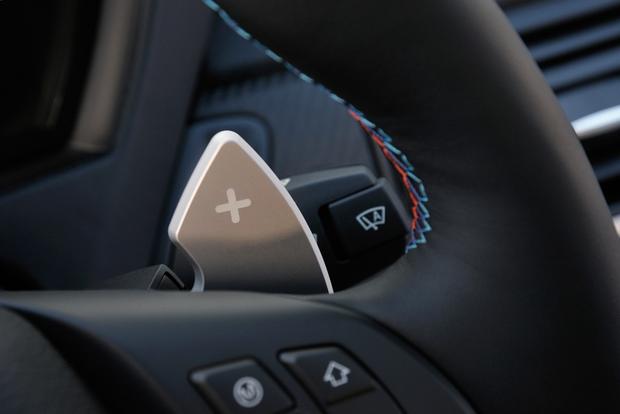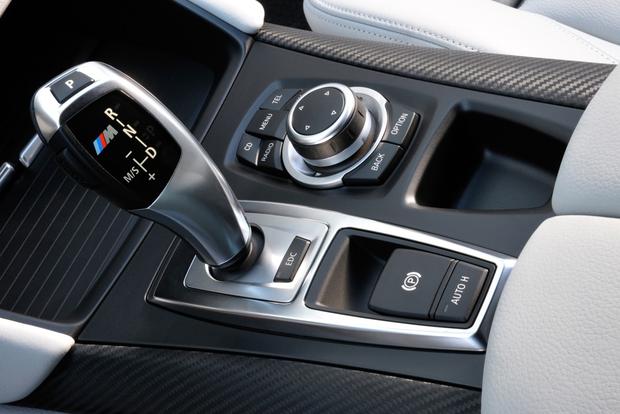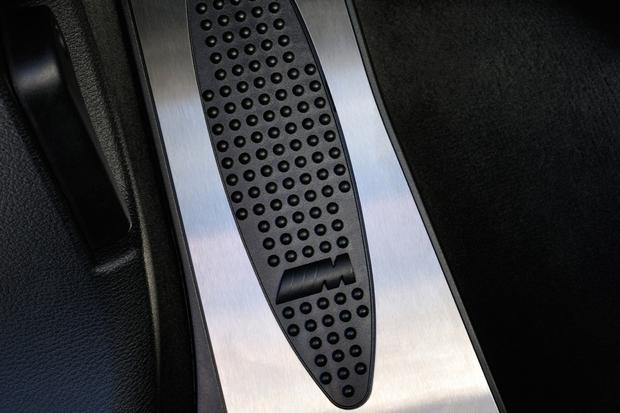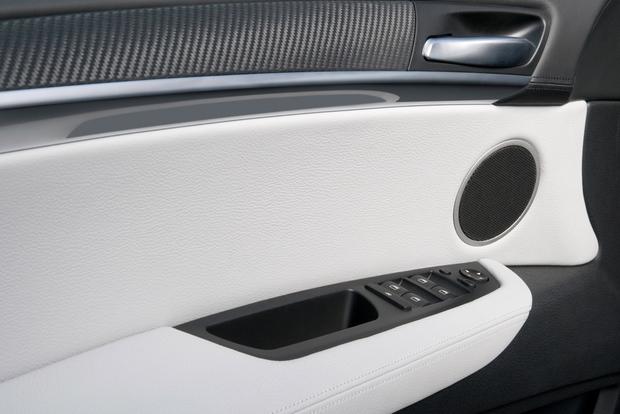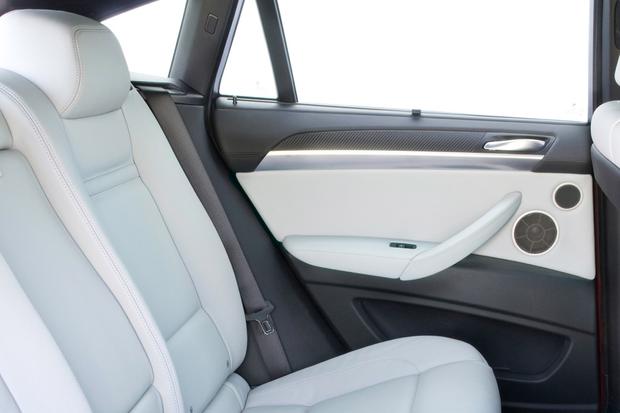 Pros: Ridiculous acceleration, ridiculous handling, civilized ride, adult-friendly back seat, usable cargo space
Cons: Limited cargo capacity relative to X5 M
What's New: The 2013 X6 M gets an assortment of minor changes, including standard Multi-contour front sport seats, revised front-end styling, standard LED taillights and optional LED headlights
Introduction
High-performance crossover SUVs often seem like exercises in wretched excess, but the 2013 BMW X6 M is the rare example that actually makes perfect sense. After all, the regular X6, a high-riding hatchback based on the X5 crossover, is already completely absurd. Why not give it 555 horsepower for good measure?
It says something about the wonderful lunacy of BMW's M Division that they thought the regular X6 had a need for speed. To wit, this year's X6 xDrive50i with the M Performance option packs 440 horses into its 4.4-liter twin-turbocharged V8, which would seem to be more than adequate for anyone. Nonetheless, the X6 M goes in for the full "Motorsport" treatment, so its similar 4.4-liter V8 yields the aforesaid 555 horses and an astounding 501 pound-feet of torque. If the "ordinary" V8-powered X6 is bonkers fast, the X6 M is just bonkers, period.
The madness continues underneath, where the all-wheel-drive X6's already massively capable suspension has been reworked to M specifications. Result: We've quite simply never had this much fun in a 2.5-ton vehicle. It just doesn't make sense how quickly and confidently the X6 M gets through tight corners. Somehow this brute manages to drive like a nimble hot hatch despite weighing nearly twice as much, and being considerably taller to boot.
We'll spare you the common kvetching about the X6's value and versatility, because especially in M trim, this thing is a rolling middle finger to conventional wisdom. If that's what you're after, the 2013 X6 M is one of the most sensible vehicles on the market.
Comfort & Utility
The X6 M comes in one feature-packed trim level. Standard features include 20-inch alloy wheels, sport-tuned adaptive dampers, a self-leveling rear air suspension, a power liftgate, adaptive xenon headlights with retractable washers, LED taillights, fog lights, a sunroof, keyless entry with push-button ignition, extended leather upholstery, 20-way Multi-contour front seats, dual-zone automatic climate control, iPod/USB and Bluetooth connectivity, a 16-speaker audio system with dual subwoofers and the hard-drive-based iDrive infotainment system with navigation, digital music storage and a widescreen display.
If that's not enough for you, some of the more notable options include LED headlights, quad-zone automatic climate control, a leather-trimmed dashboard, an 825-watt audio system (crushing the base system's measly 600 watts) and a rear-seat entertainment system.
In our interior evaluation, we enjoyed every second our backsides spent in the 2013 X6 M's newly standard 20-way Multi-contour front sport seats. They're so comfortable and supportive that they almost seem worth the X6 M's hefty price of admission by themselves. Looking forward, the gauges are classic BMW: white-on-black numerals that change to orange-on-black at night. The dashboard is similarly recognizable as a BMW design, though the X6 is aging rapidly in this regard, and we find newer BMW dashboards to be a little nicer in terms of both materials and build quality.
The X6 M's standard twin rear bucket seats are more comfortable for two passengers than the X5 M's rear bench, in our opinion. BMW raised the "hip point" of the back row for X6 duty, which means you sit up higher, with better thigh support. There's an available middle seat, but we think the rear compartment is cooler with just the business-class buckets. It reminds us of the 4-seat Porsche Panamera, an indirect X6 M rival.
As for cargo space, the X6 M may pale in comparison to the boxier X5 M, but it's actually not bad at all relative to smaller crossovers, boasting 25.6 cu-ft behind the rear seatbacks and 59.7 cu-ft with those seatbacks folded.
Technology
Although the X6 M's interior is dated relative to newer BMW products, its technology offerings are fresh. Most notably, every X6 M comes with the hard-drive-based version of iDrive, which includes a beautifully crisp widescreen display and plenty of digital music storage. The iDrive interface has improved dramatically from its controversial early years, now featuring a vastly better menu structure and numerous physical buttons next to the controller knob for direct access to common pathways. It's one of the best infotainment systems on the market, and we appreciate that it's controlled by that console-mounted control knob instead of a touch-screen, so there's no need to lean forward and smudge the screen with your fingertips.
Performance & Fuel Economy
The X6 M is powered by a twin-turbocharged 4.4-liter V8 rated at 555 hp and 501 lb-ft of torque. The transmission is an adequate 6-speed automatic, though the X6 xDrive50i gets a superior 8-speed unit. Acceleration is one-hundred-percent mental in the X6 M—there's no way a 5,000-pound SUV should be able to cover ground like a Corvette, but that's exactly what this BMW does. Our only quibble concerns the flatulent soundtrack that the exhaust system trumpets during full-throttle upshifts. You don't want to be making embarrassing noises while you're out-sprinting sports cars to the next stoplight, do you?
All X6 M models get an exclusive all-wheel-drive system with torque-vectoring for putting maximum power to the pavement in all situations. Fuel economy is rated at a monumentally poor 12 mpg city/17 mpg hwy.
Safety
The 2013 BMW X6 M comes with standard stability control, 4-wheel antilock disc brakes, and six airbags (front, front-side, full-length side-curtain).
Neither the government nor the independent Insurance Institute for Highway Safety has crash-tested the X6.
Driving Impressions
The X6 M's lowered sport suspension keeps this massive SUV planted at speeds you won't believe until you drive the thing for yourself. Remarkably, the X6 M is even more capable than the already insane X5 M. Still, the ride remains more than tolerable, a tribute to the fundamental goodness of this battle-tested platform. Among SUVs, only the far more expensive Porsche Cayenne Turbo can match the X6 M's dynamics.
Other Cars to Consider
Mercedes-Benz ML63 AMG: Now equipped with a twin-turbo 5.5-liter V8, the AMG-tuned ML has plenty of firepower in a straight line. Corners are another matter.
Porsche Cayenne Turbo: The force-fed Cayenne is a good match for the X6 M, but man, is it expensive.
Jeep Grand Cherokee SRT8: The hotrod Grand Cherokee isn't the best dancer in this class, but it gives you the massive grunt of a 6.4-liter Hemi V8 for about half the price of the BMW.
AutoTrader Recommends
We'd take the 825-watt stereo, the $3,800 Full Merino Leather package, and what the heck, how about every other available option except the middle seat? The X6 M is definitely not about holding back.