Car Review
2013 Chevrolet Malibu Turbo: First Drive Review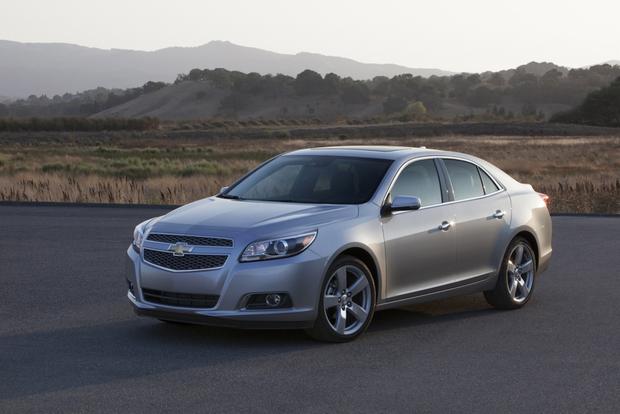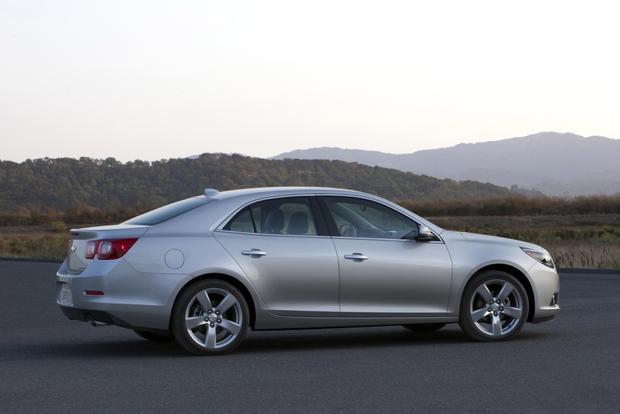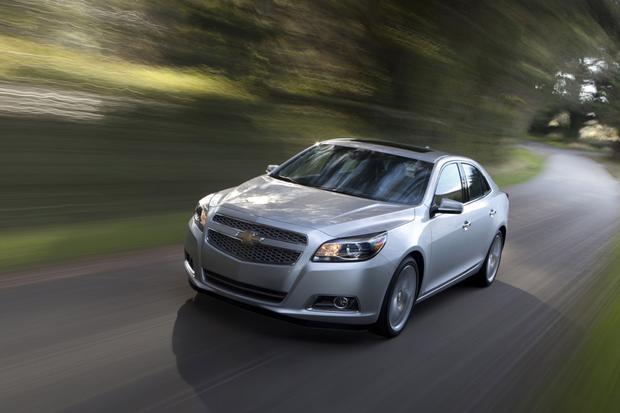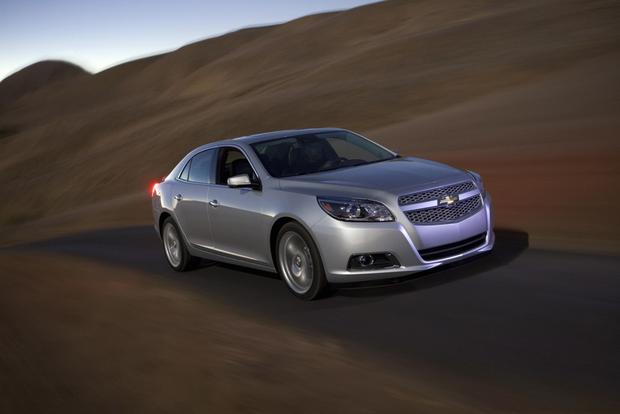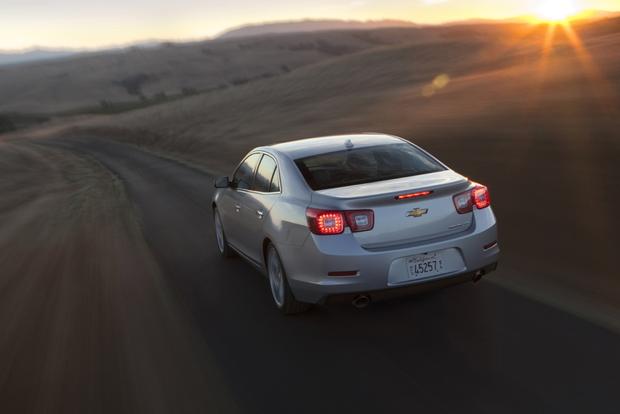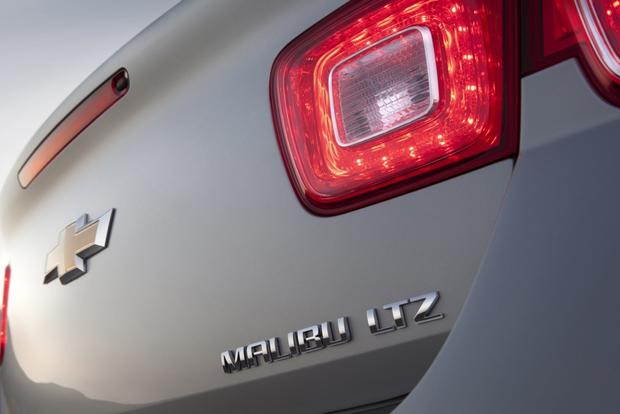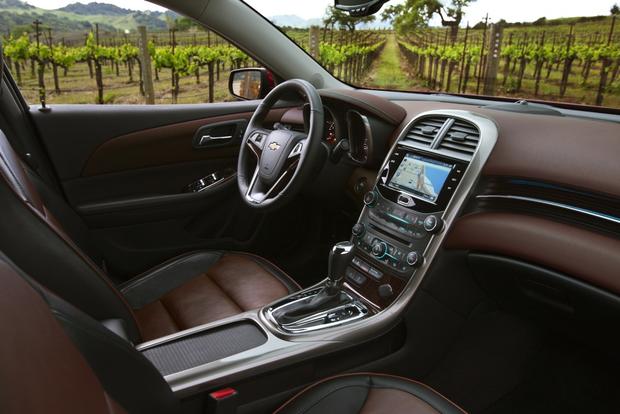 The 2013 Chevrolet Malibu debuts with two models. The base car is offered with a 2.5-liter 4-cylinder engine, good for 197 horsepower and 22 mpg city/34 mpg hwy, while the more efficient Eco model includes Chevy eAssist with 182 hp and 25 mpg city/37 mpg hwy. With competitors like the Toyota Camry SE V6 and Kia Optima SX Turbo available, the Malibu seemed remiss for not offering a faster, more performance-oriented version. That's where the 2013 Chevrolet Malibu Turbo takes the stage. With 259 hp and 260 lb-ft of torque, the Turbo isn't any slower than its V6 competition, but with EPA ratings of 21-MPG in the city and 30-MPG on the highway, it's not much more efficient than its V6 rivals, either. Take a look at the Kia Optima SX if you're in the market for a turbocharged four-cylinder with better highway fuel ratings.
A Little Less Conservative
We already like what we've seen from the 2013 Malibu, and the Turbo model just builds on its combination of handsome design and easy drivability. What appears to be a stylish but quiet family sedan only hints at its capabilities, with its larger wheels and optional smoked headlights. Under the hood, GM's next-generation 2.0-liter turbocharged 4-cylinder engine churns out beefy V6 performance, returning as much as 30 mpg on the highway.
On the highway, there's plenty of power to pass without excess noise or engine strain, and the car is peppy on twisty scenic roads. And if you're in high spirits, pushing the pedal to the floor will delight your inner race car driver. The suspension is a little on the softer side, like a premium car, but there's limited body roll in sharp turns. The big takeaway is this: The Malibu Turbo isn't a true sports sedam, but it's certainly sportier than most of the other mid-size family sedans available for the same money. We'd like to see the Buick Verano Turbo's suspension in the Malibu Turbo.
Dressed to Impress
The Malibu Turbo is offered in two trims: LT and LTZ. Standard on all models are 18-inch aluminum wheels, dual-zone automatic climate control, remote start and power driver's seat. Shoppers who opt for the more expensive LTZ trim also gain LED tail lamps, heated leather seats and optional larger wheels. Every Malibu Turbo receives Chevy MyLink, a 7-inch, color touchscreen radio system that connects to OnStar to offer turn-by-turn navigation.
The seats aren't bolstered in a way that suggests that the car is meant for track days, but they are exceptionally comfortable for long commutes or road trips. Add to that the convenience of Chevy MyLink, a beautiful display that includes your radio, Bluetooth and OnStar menus, and the Malibu Turbo is a pretty comfortable way to get around town.
Steep Competition
There are several great choices out there if you're looking for a mid-size sedan with a little extra pep, and we think the Malibu Turbo deserves at least your consideration. While cars like the Honda Accord, Toyota Camry and Nissan Altima all offer V6 options with a little more grunt, they also lose at the gas pump. The Hyundai Sonata and Kia Optima also offer turbocharged 4-cylinder options, and both have smooth acceleration and great fuel economy. The Sonata feels slightly more luxurious, though, and the Optima offers more options for the same price.
So make sure to give the Malibu a look if you're in the market for a mid-size sedan. With prices on the turbo model still resting well below $30,000, it's a solid choice for the family who want modern luxury, subtle design and a healthy dose of fun, too.