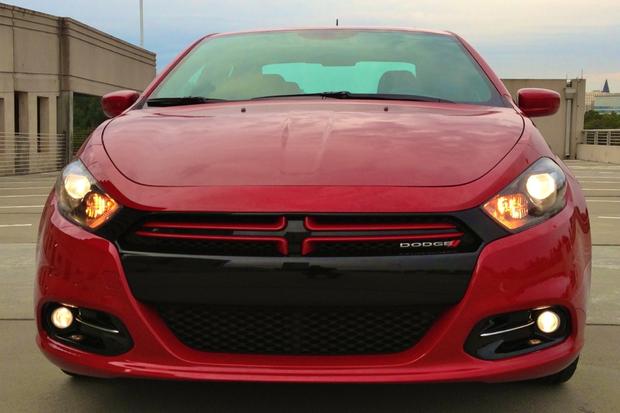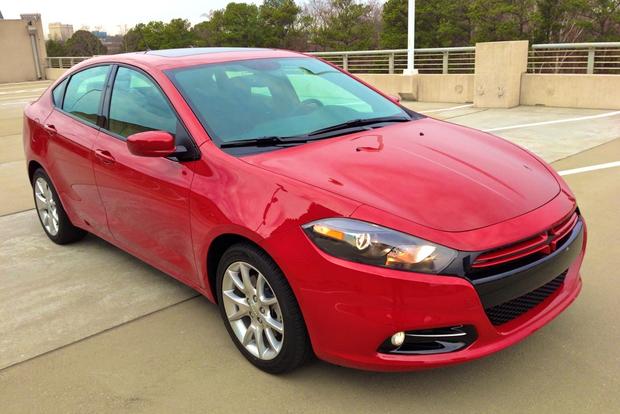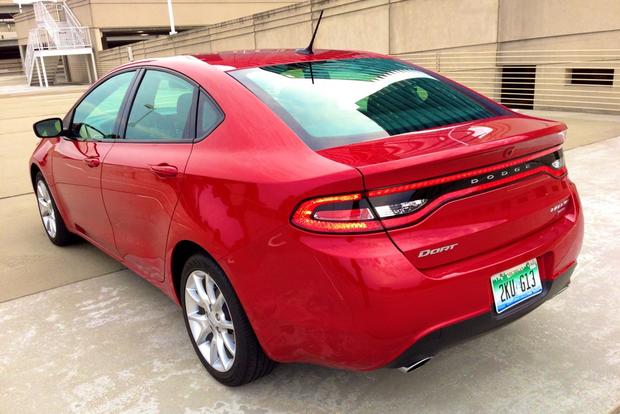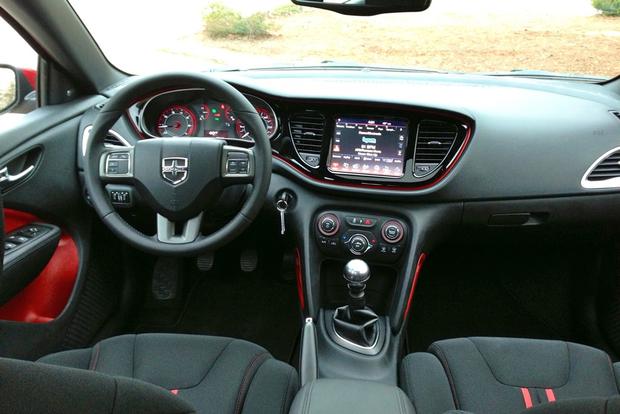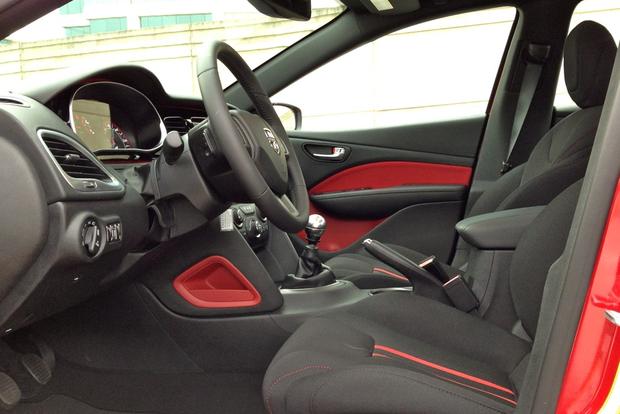 So far, we've addressed many aspects of the 2013 Dodge Dart in our long-term test. We've covered its gas mileage, discussed the maintenance costs and talked about the Dart's excellent infotainment system. But what about its performance?
Chrysler says the Dart isn't like a typical compact sedan; it's more fun. Does our experience match up?
Well, the Dart certainly isn't a sports car. But we definitely agree it's on the sporty side of the compact sedan game. Handling is very direct for a car in its class, and it outshines rivals such as the Toyota Corolla and Honda Civic. It can sometimes feel a little over-assisted, but there's no doubt the Dart always goes exactly where we want and with little drama.
As for power, ours could use a bit more. In fact, the staff would probably agree the 1.4-liter turbocharged engine has been the car's biggest -- and possibly only -- disappointment. It doesn't return the fuel economy we expected or produce the grunt we'd want. Admittedly, the Dart isn't slow on paper, and 160 horsepower is no small figure. But to get any real acceleration, we often find ourselves downshifting more gears -- and more often -- than we'd like.
If you're considering a Dart, though, don't be dismayed. The 2014 model year has brought expanded availability of the 184-hp engine, which was only available last year on the GT. Now it's standard fare on most Dart models, which means shoppers can get a little extra acceleration without paying more for the sporty GT.
Of course, performance doesn't only mean acceleration and handling. We also appreciate the Dart's sporty look, from its alloy wheels to its red stitching. And the stick shift and clutch combine for a slick, easy-to-use setup.
In all, the 2013 Dodge Dart would certainly earn our recommendation if we had a friend looking for a sporty compact car. But we'd include a word of caution: Don't expect stellar gas mileage.