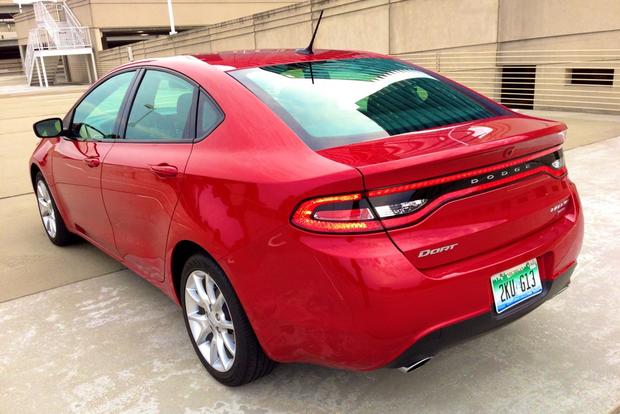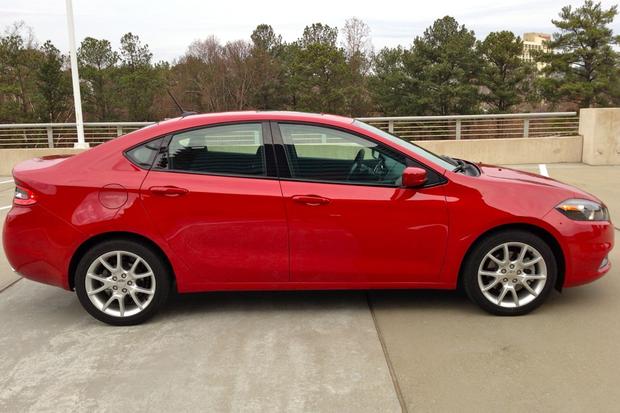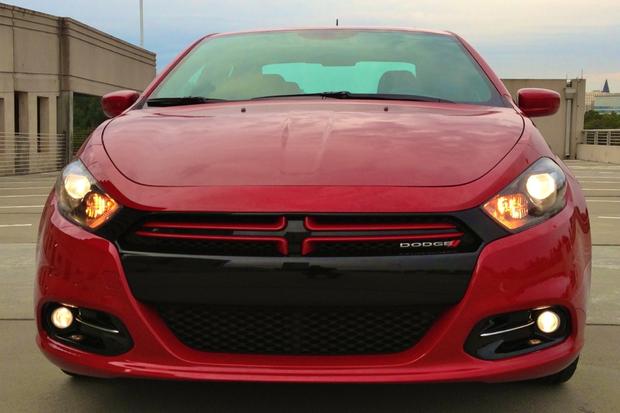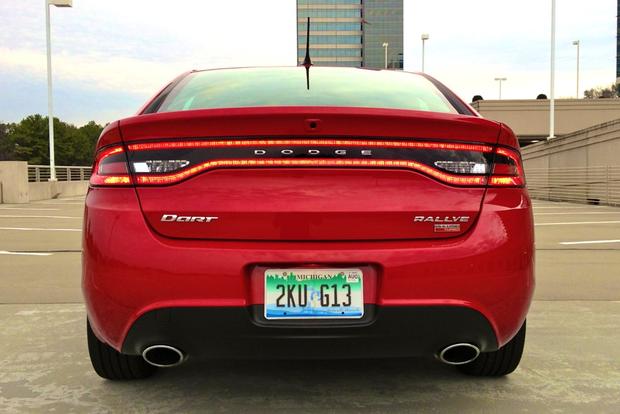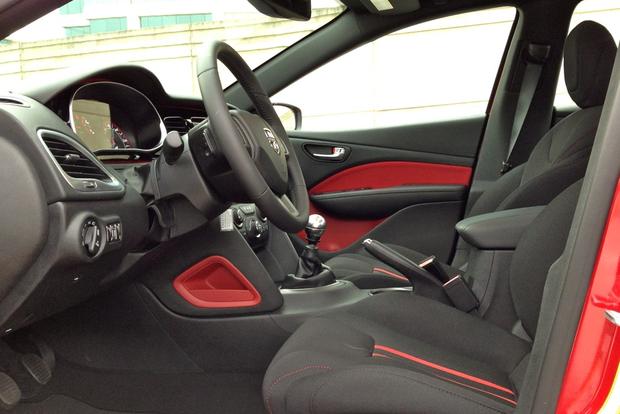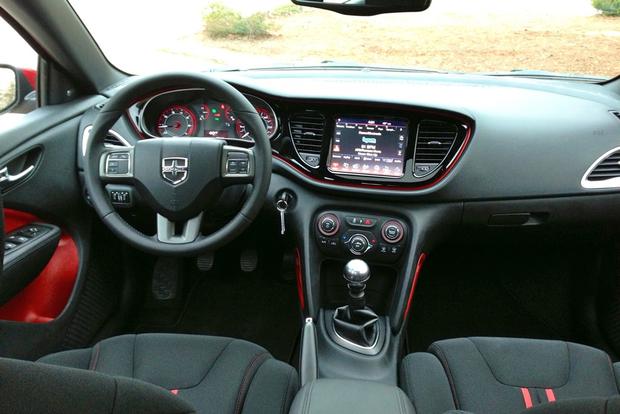 Our long-term 2013 Dodge Dart is making its way around the office. And with each new driver's preferences, the Dart seems to find both praise and criticism. Our testers may be picky, but their remarks are helpful to shoppers in search of the right compact car.
In the pro column, most drivers like the styling, both inside and out. Everyone who's been in the Dart has praised the interior layout highly. Also, the materials used inside the Dart are as good as or better than those found in other compacts. The Dart's interior is on par with cars like the Ford Focus and Hyundai Elantra. One editor especially enjoys the seat-mounted storage compartment, which can hold an iPad and other small items.
On the outside, nearly everyone agrees that the 2013 Dodge Dart's styling is both handsome and distinctive -- a rarity in the compact car world. One editor noted the exterior styling is "more adventurous" than the Chevrolet Cruze. That's high praise, as the Cruze has been noted for its well-proportioned lines.
That isn't to say that the Dart escapes criticism. While everyone likes the red lighting around the dash, editors unanimously agree that drivers should have the option to change the color. Some find the Dart's seating to be uncomfortable for long drives. And the sunroof is undoubtedly much noisier with the wind deflector in place than without it.
One editor also criticized the manual transmission in our Dart test car, as he noted that first gear was too short and entering second took too much effort. Personally, I find the gear action to be just right -- so this is an issue that a long test drive at a Dodge dealer will have to help you solve for yourself.