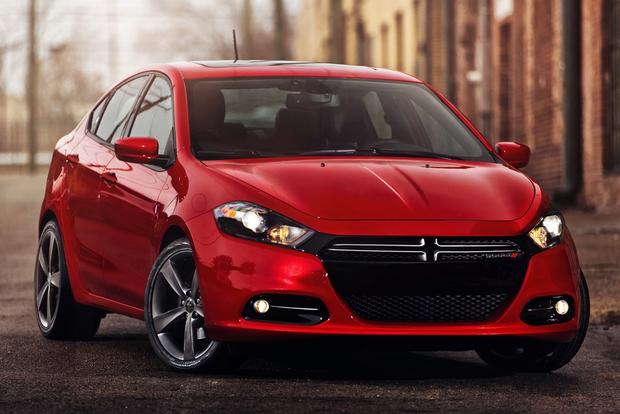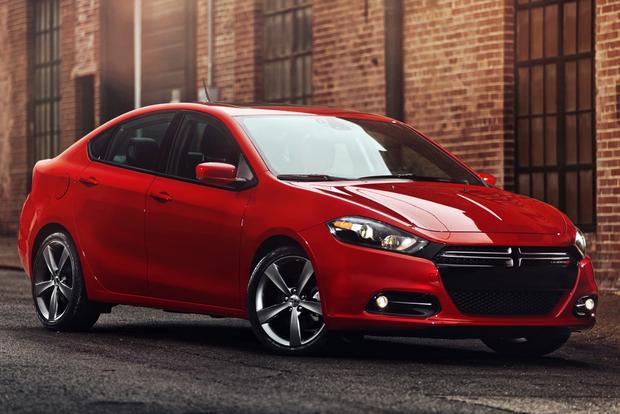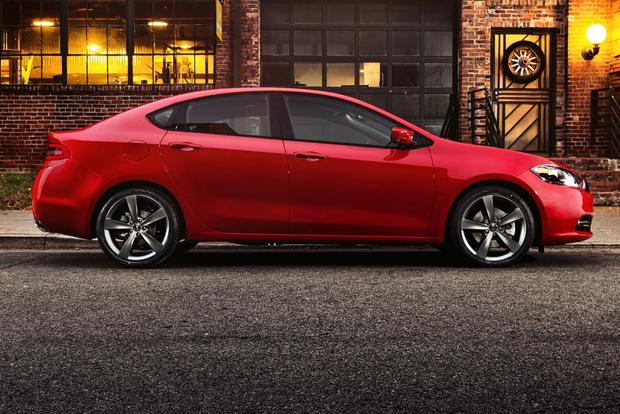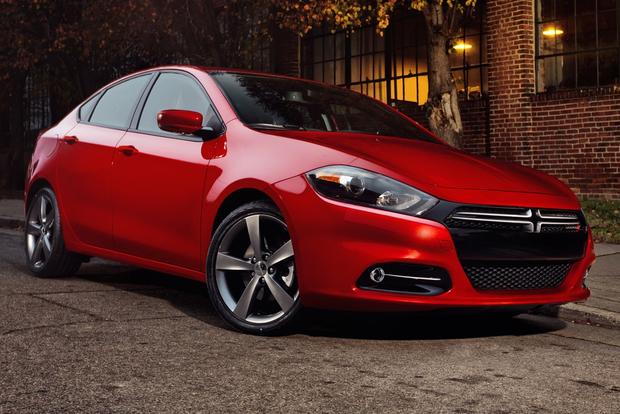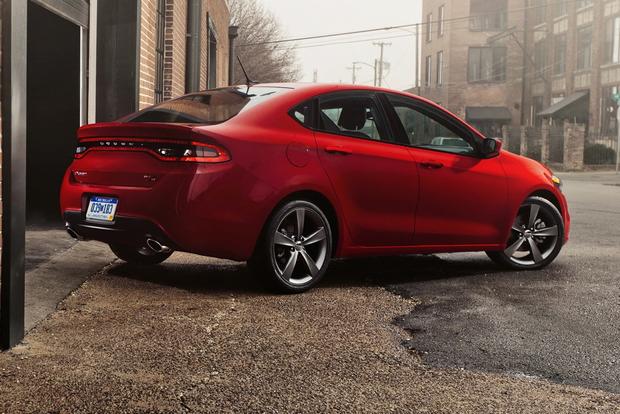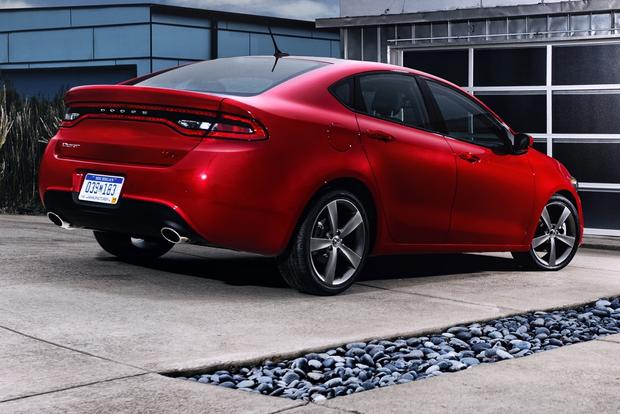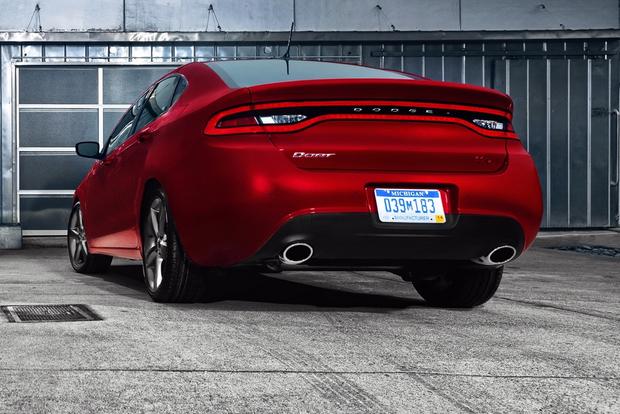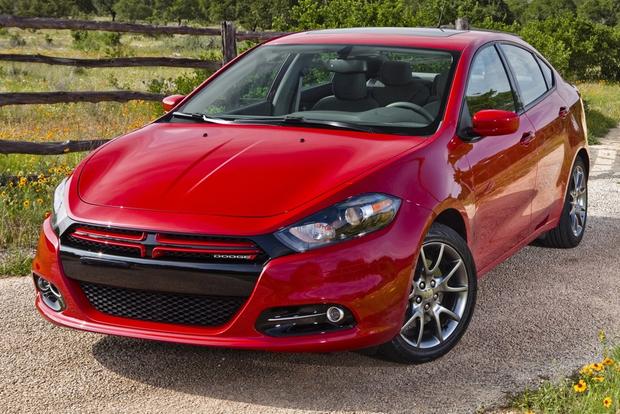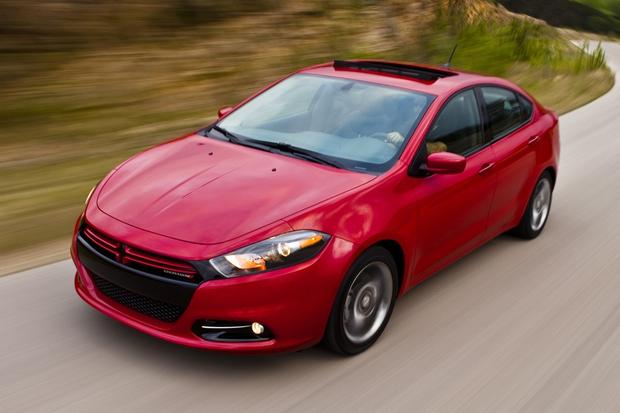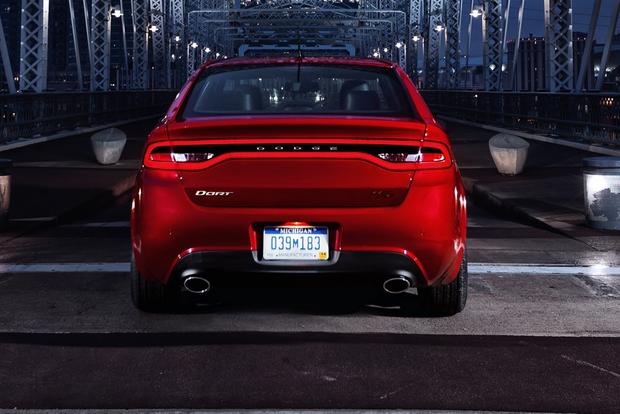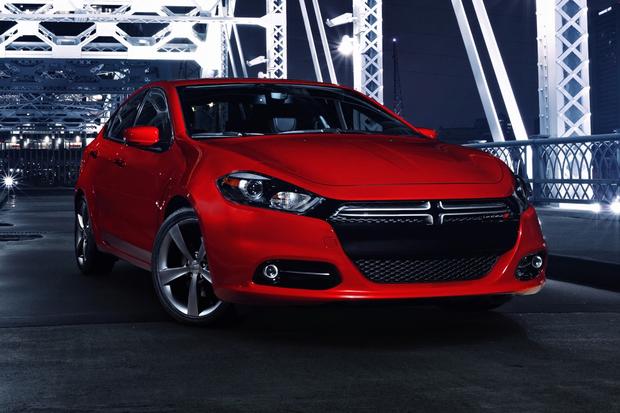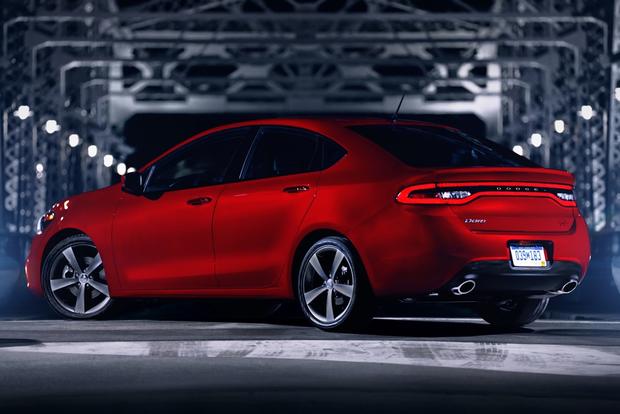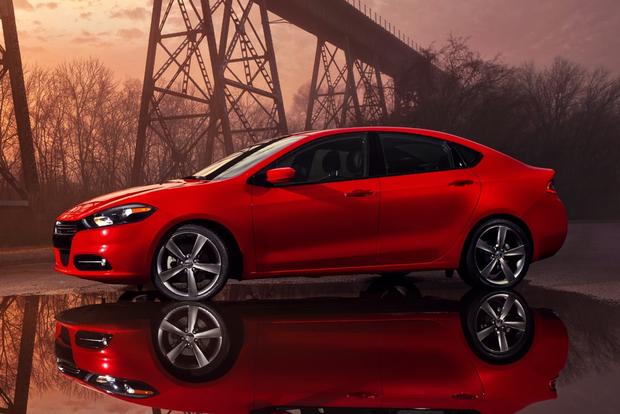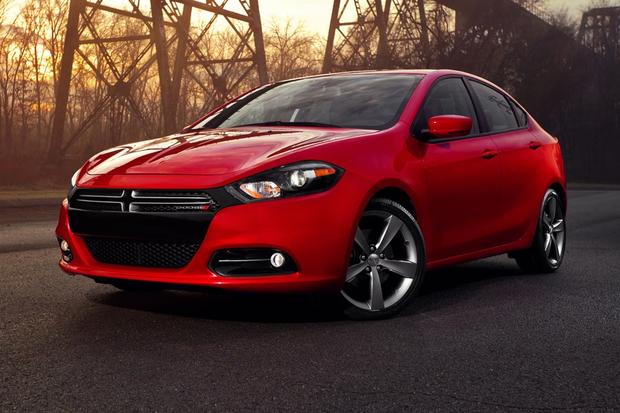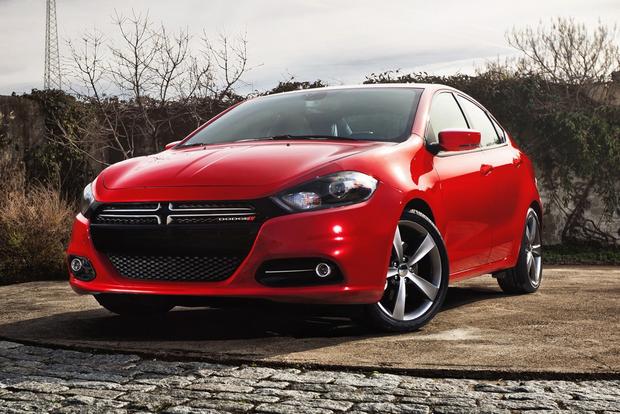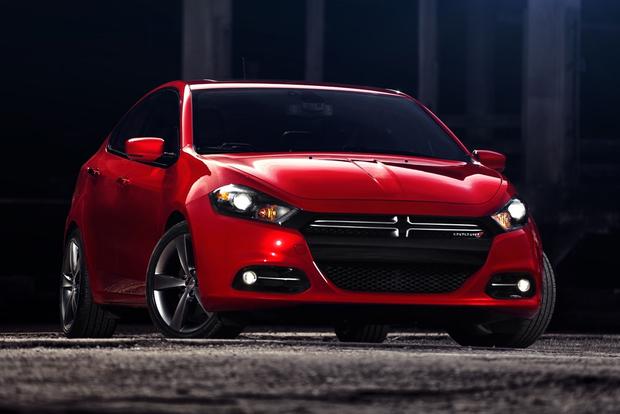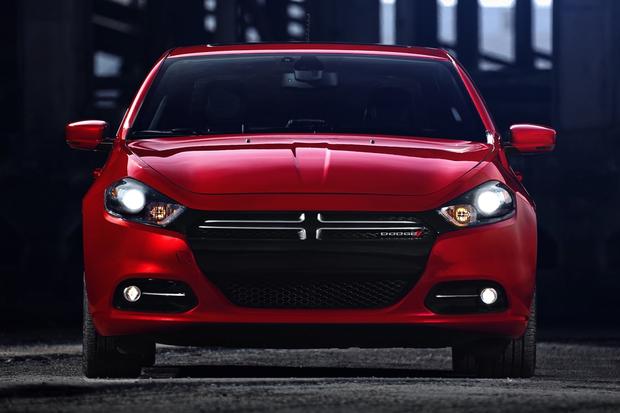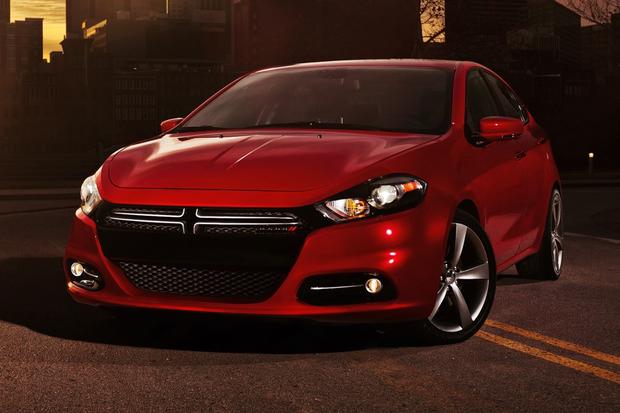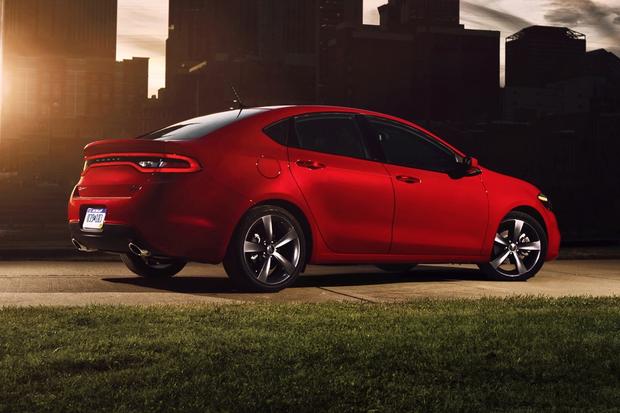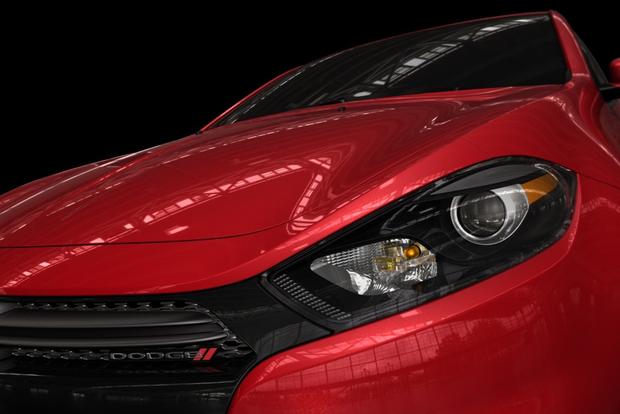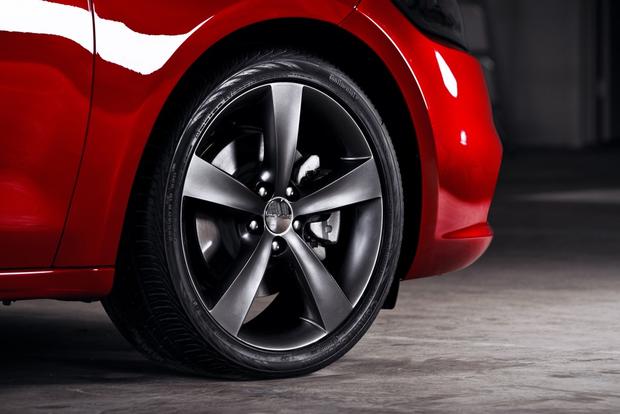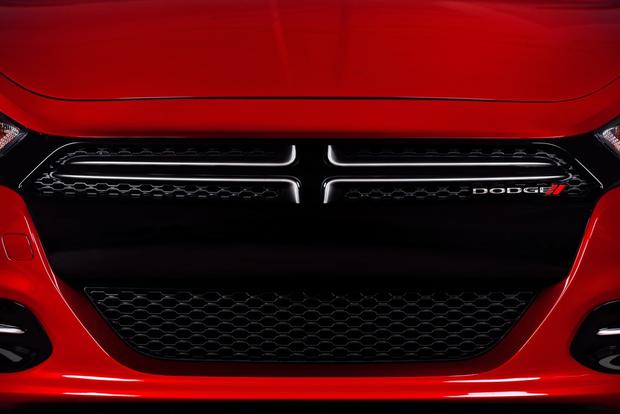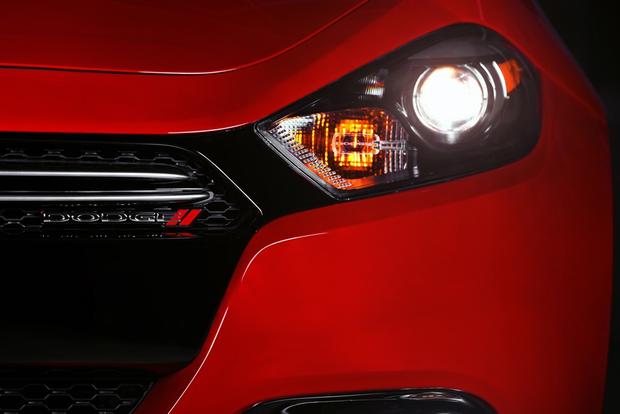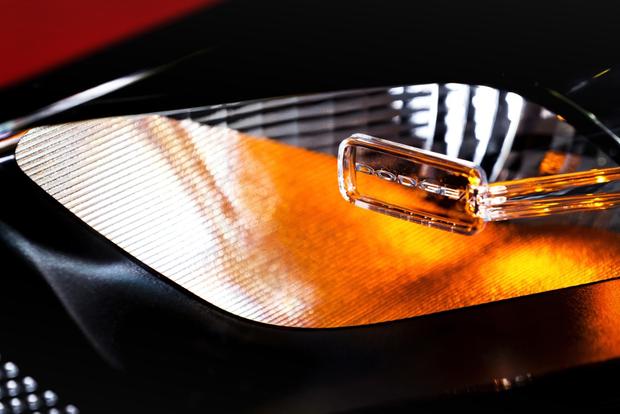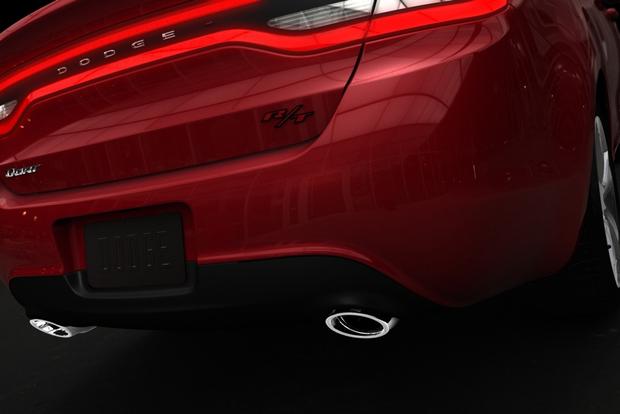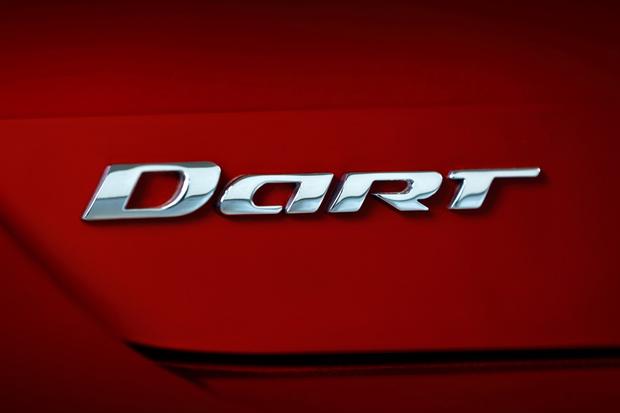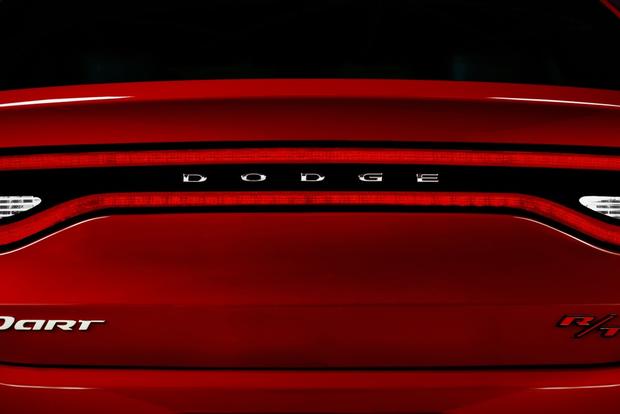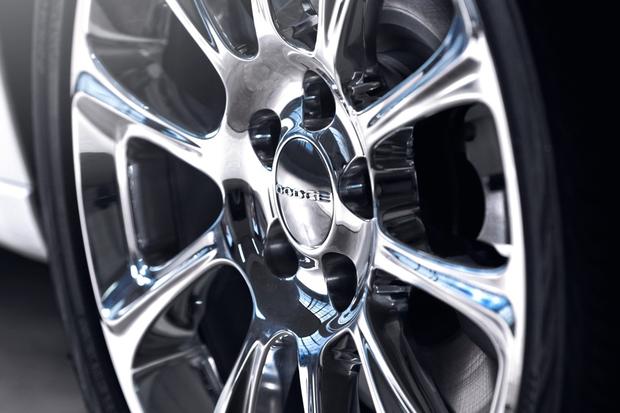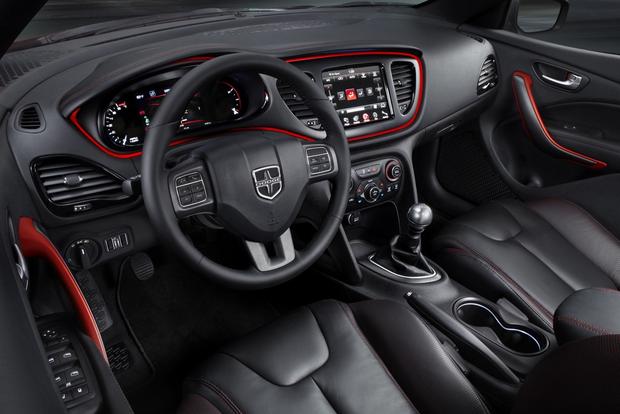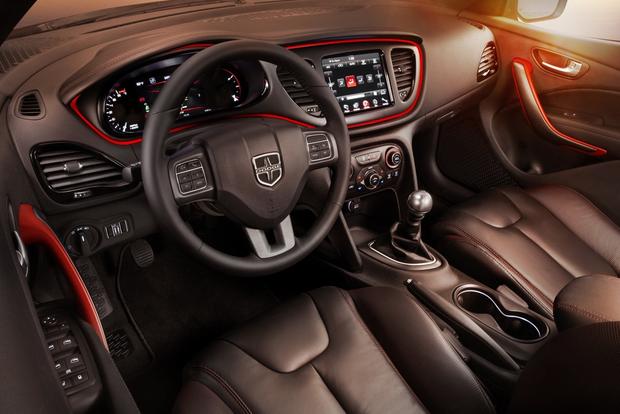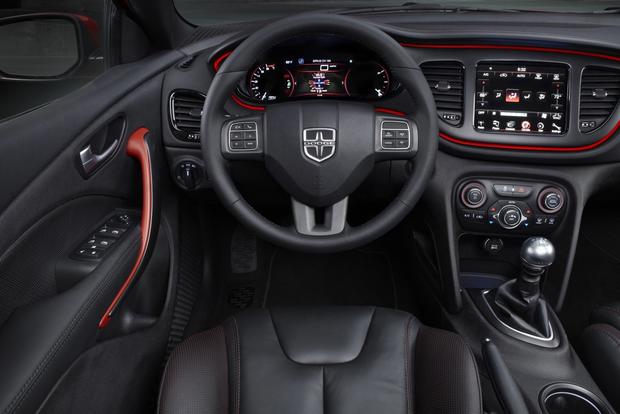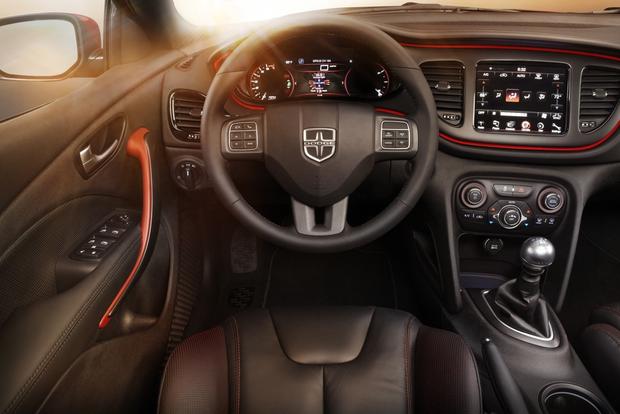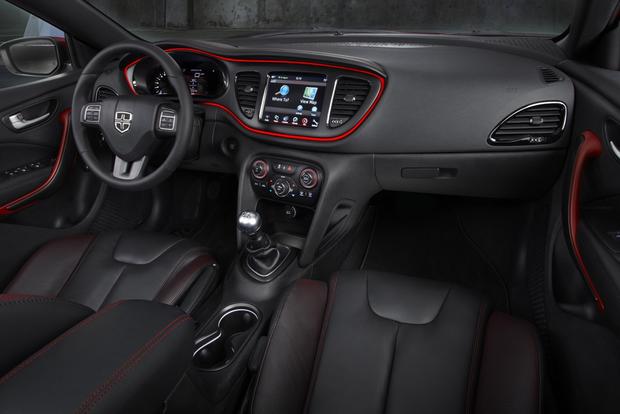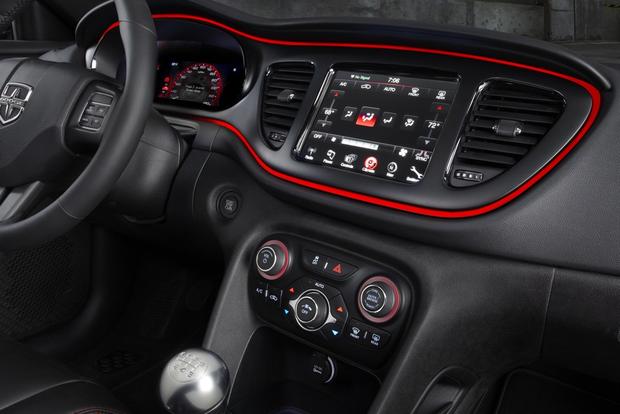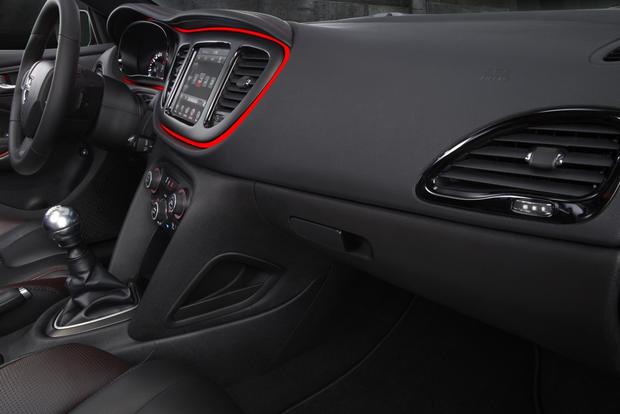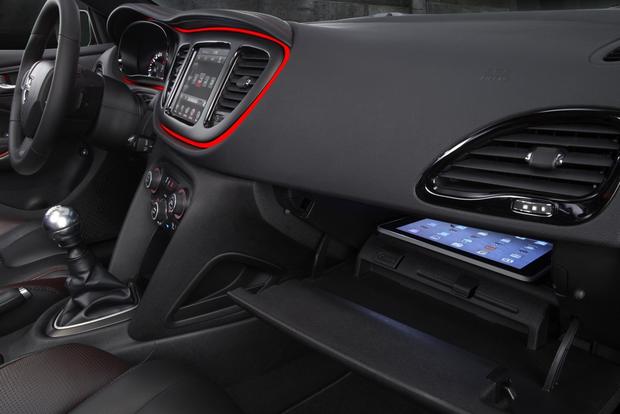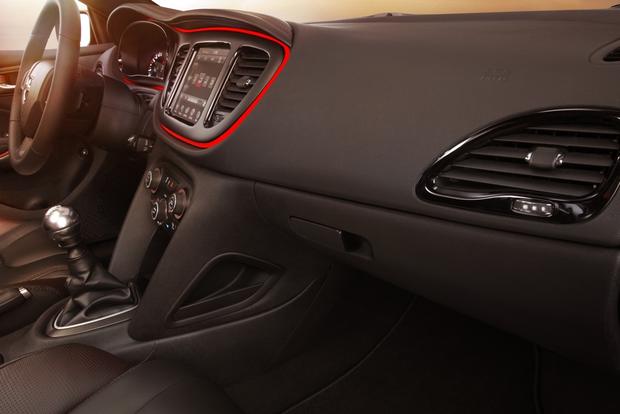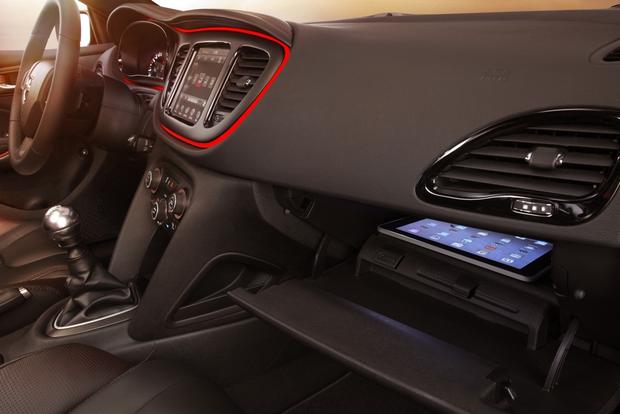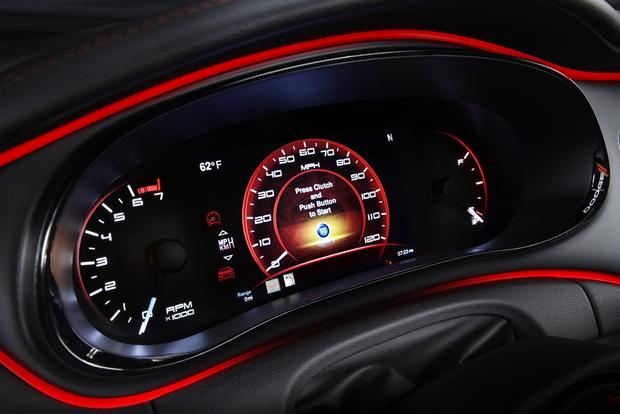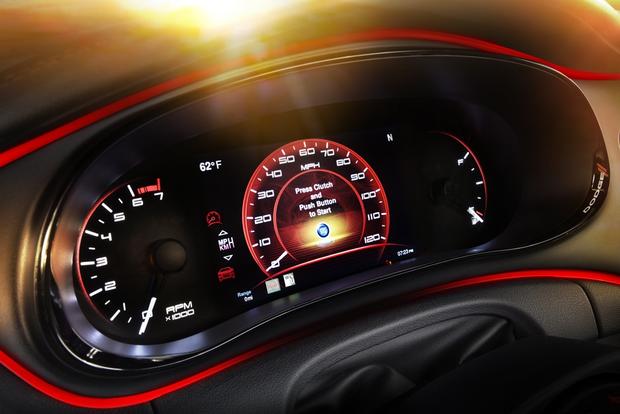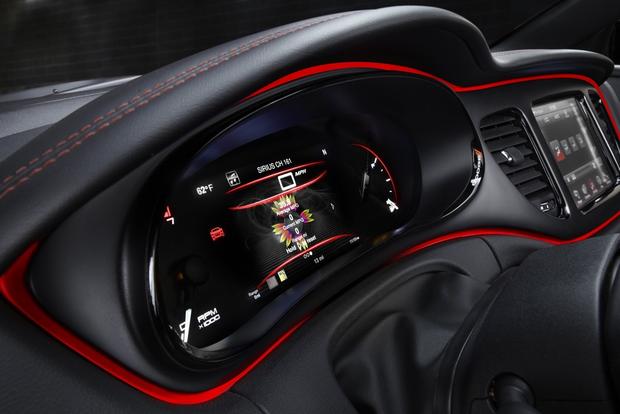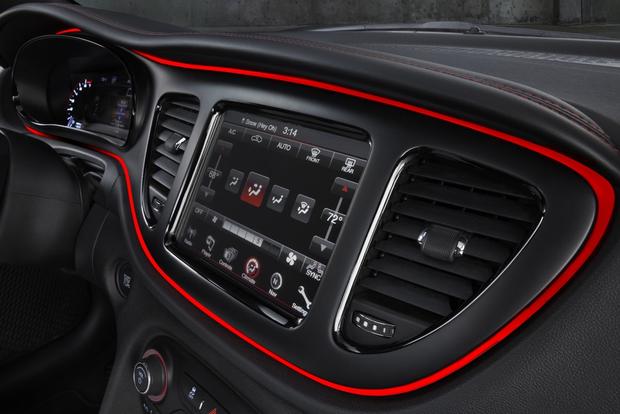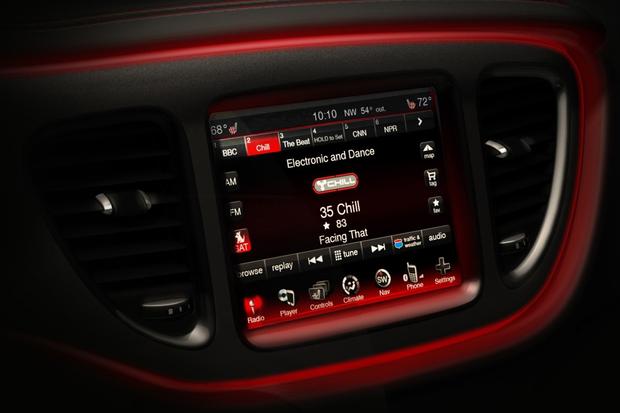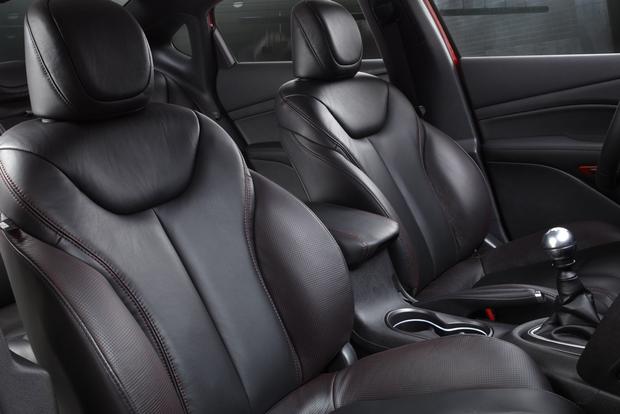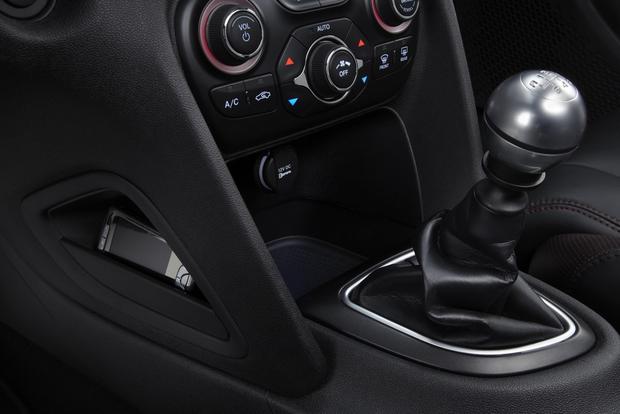 Pros: Distinctive styling, great fuel economy and power with turbo engine, cool available technology features, lots of customization possibilities, fun to drive.
Cons: Sparse standard features on lower trims, high-mpg "Aero" package only comes with a stick shift.
What's New: The Dodge Dart is all-new for 2013.
Introduction
The 2013 Dodge Dart serves notice that Chrysler's compact cars are back in a big way-with a little help from new corporate parent FIAT, of course. Although Chrysler is no stranger to the compact segment, from the workaday K-cars of the '80s to the perky Neon of the '90s, the company fell behind with the advent of the Dodge Caliber, a low-quality hatchback best known for populating rental lots at airports. Happily, FIAT has decades of experience building small cars in Europe, so it offered up the mechanical bits from its widely praised Alfa Romeo Giulietta hatchback for the Caliber's replacement. Dodge's stylists and engineers made a nip here and a tuck there, and voila-the highly satisfying 2013 Dodge Dart was born.
To be clear, the Dart is very much its own car. Modifications for the American market include a unique sedan-only body style, a new interior with the option of Chrysler's excellent 8.4-inch touchscreen, and a chassis that's longer and wider than the Giulietta's. But one thing that's been preserved in translation is that palpable Italian zest for the open road. Unlike most compact cars, the Dodge Dart feels like it was built by people who love to drive, demonstrating ride and handling characteristics that are more befitting of a sport sedan. There's also a real sense of occasion in its tidy sheet metal and sculpted, high-quality interior.
Dart downsides include an equipment roster that's biased heavily toward higher trim levels, as the entry-level SE ($15,995) lacks connectivity features and doesn't even come standard with air-conditioning. But car shoppers are increasingly willing to spend $20,000 or more for a small car, and if you're one of them, you definitely owe yourself a test drive in the Italian-American 2013 Dodge Dart.
Comfort & Utility
The 2013 Dodge Dart small sedan is offered in five trim levels: SE, SXT, Rallye, Limited and R/T. There's also a high-mpg, SXT-comparable "Aero" model slated for a late summer debut.
The SE starts with just the basics, so you get steel wheels with plastic covers, a four-speaker stereo, manual mirrors and door locks(!), and the conspicuous absence of air-conditioning. Also among the missing are iPod/USB and Bluetooth connectivity. Some of these shortcomings can be rectified via extra-cost options (though an iPod hookup is simply not available on SE), but you might as well step up to at least the SXT, which adds 17-inch alloy wheels, upgraded cloth upholstery, full power accessories, and a six-speaker stereo. Bluetooth and iPod/USB integration still aren't included, unfortunately, but you can specify them as options, and the SXT is also eligible for the 8.4-inch touchscreen, a rearview camera, a navigation system, and a 506-watt premium audio system. The Aero differs mainly in eco-tweaks like low-rolling-resistance tires and various weight-watching measures.
The sport-themed Rallye model gets unique exterior styling flourishes and a leather-wrapped multifunction steering wheel, while the Limited cranks up the luxury with a power driver's seat; the 8.4-inch touchscreen; a large driver-configurable TFT display in the gauge cluster; iPod/USB and Bluetooth integration; an SD-card slot; and optional Napa leather upholstery. The R/T performance model (late availability) gets an exclusive 2.4-liter engine, 18-inch alloy wheels and available heated front seats and dual-zone automatic climate control.
Across the board, the Dart emphasizes customizability, offering no fewer than 12 exterior colors and 14 interior color and trim options. Chrysler's Mopar parts division will also provide more than 150 upgrades and packages if you really want to give your Dart that personal touch.
Settling into the Dart's all-new cabin, the first thing we noticed was the vastly improved quality relative to its predecessor. Whereas the Caliber had one of the lowest-rent interiors in the business, the Dart's interior has a premium Euro-style look and feel, along with distinctly American flourishes like available illuminated red trim for the dashboard. The front seats have acquired a pleasant firmness, especially with the optional power adjustments and leather trim. The primary readouts and controls aren't quite Toyota-simple, but we think you'll get used to them, and we're big fans of both the 8.4-inch touchscreen and the high-resolution TFT gauge cluster (see "Technology," below).
Thanks to the Dart's stretched wheelbase relative to its Italian cousin, the back seat has satisfactory space for a couple of adults, although three's certainly a crowd. The trunk measures a competitive 13.1 cubic feet.
Technology
Like other SE models in the Dodge family, the Dart SE doesn't bring much to the table in terms of technology. There's a standard 3.5-mm audio input jack, but iPod/USB connectivity isn't available, nor is the 8.4-inch touchscreen. Properly equipped, however, the Dart is a technological powerhouse, and it all starts with that huge touchscreen, which is one of the most fun and intuitive you'll find in any car. Compared to the complicated MyFord Touch system in the rival Ford Focus, the Dart's Uconnect touchscreen is an ergonomic knockout, providing almost iPad-like clarity and ease of use. Another Ford-like feature is the versatile 7-in TFT display in the gauge cluster, which looks great and can be customized to show the information you value most. We'd just like to see expected niceties like iPod/USB and Bluetooth integration made standard across the lineup.
Performance & Fuel Economy
The front-wheel drive Dart starts with a 2.0-liter inline-4 that's rated at 160 horsepower and 148 pound-feet of torque. This engine is surprisingly pleasant for an entry-level offering, revving happily to its 6,400-rpm power peak. For our money, though, we'd want the turbocharged 1.4-liter four-cylinder, which makes the same 160 hp but cranks out a robust 184 lb-ft of torque across a broad range of engine speed. Essentially the same engine that powers the sporty FIAT 500 Abarth, the exuberant little turbo is a hoot to drive, and it's available on every Dart trim level except SE and R/T. Speaking of the R/T, it gets a special 2.4-liter inline-4 rated at 184 hp and 171 lb-ft of torque, but while there's plenty of pep in this motor, we'd honestly rather have the turbo.
Standard on every Dart is a six-speed manual transmission. The 2.0-liter and 2.4-liter engines can be equipped with a six-speed automatic instead, while the 1.4-liter turbo offers a six-speed dual-clutch automated manual.
Fuel economy for the 2.0 gets as high as 25 mpg city/36 mpg highway with the stick shift, and the 1.4 returns up to 27/39 mpg in mainstream trims, increasing to 41 mpg highway with the manual-only Aero package. These are class-competitive numbers; however, you can expect the 2.4 to bring up the rear by a healthy margin.
Safety
The 2013 Dodge Dart comes with standard stability control, four-wheel antilock disc brakes, and ten airbags (front, front-side, front-knee, rear-side and full-length side-curtain).
Driving Impressions
Although the Dart's Giulietta-sourced suspension tuning was softened for American roads and tastes, there's still the soul of a driver's car in even the humblest Dart SE. The ride is never harsh, but it tends toward Euro-firm, and the Dart tackles corners with verve, reminding us of the nimble Mazda3. Dodge knows, however, that this car will spend most of its time commuting and such, so the Dart is still plenty comfortable when you're sitting in traffic or navigating well-worn urban streets.
Other Cars to Consider
Chevrolet Cruze - Like the Dart, the Cruze offers a turbocharged 1.4-liter engine that's also available in a high-mpg "Eco" model. The Cruze's handling is comparably capable, too, although the Dart has a sportier and higher-tech vibe inside.
Ford Focus - The Focus is one of the only cars at this price point that can keep up with the Dart's technology, and it boasts perhaps the best ride/handling compromise of any small car, Dart included. See how you feel about the tight back seat, though.
Mazda3 - With the new SkyActiv 2.0-liter inline-4, the 3 finally has competitive fuel economy, yet it hasn't lost Mazda's traditional sporty character. We also like the 3's understated interior, though that smiley-face grille still hasn't grown on us.
AutoTrader Recommends
As noted, our preference under the hood is for the 1.4-liter turbo, but we're not sure whether we'd go for the high-mpg Aero version or stick with a mainstream model that offers stickier tires. Either way, you really can't go wrong with the turbo aboard.