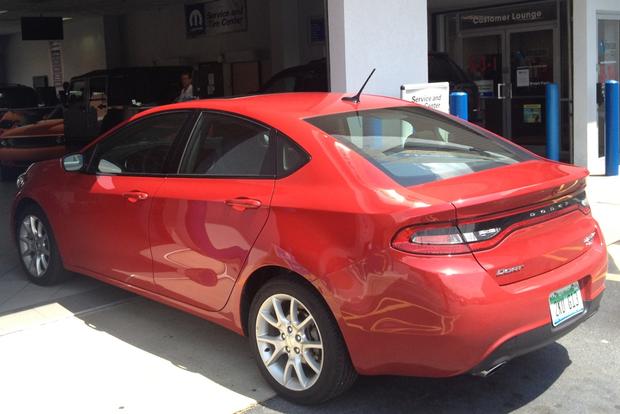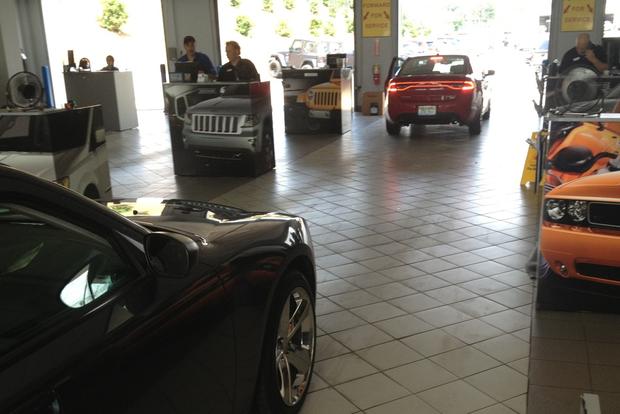 The "oil change due" light came on in our 2013 Dodge Dart at around 6,700 miles, prompting us to check the oil level. It turned out the Dart was low on oil, so we immediately booked a trip to the dealership for an oil change.
Booking the trip was easy. To do so, we used our local dealership's online appointment tool, which allowed us to make a reservation in only a few minutes and did not require us to sign up. We only had to plug in our vehicle information and the type of service needed, and our reservation was made.
The oil change was just as easy at the dealership, where we were provided with free coffee and Wi-Fi. During the wait, our staffer mentioned to the service adviser that our city fuel economy numbers had been a little low. The adviser recommended mid-grade or premium fuel to improve gas mileage. We'll give that a shot, though the manual says regular fuel is acceptable.
The service adviser also had the usual advice: Keep revs down and keep your foot off the gas. But with the slick shifter and turbocharged engine, doing so can be hard with the 2013 Dodge Dart.
We have had mostly good things to say about the Dart's highway gas mileage. On two long trips, we easily beat 30 miles per gallon, and -- when driving responsibly -- we edged closer to 35 mpg. That is excellent fuel economy, and it goes along with our service advisor's instructions to keep our foot off the gas pedal around town.