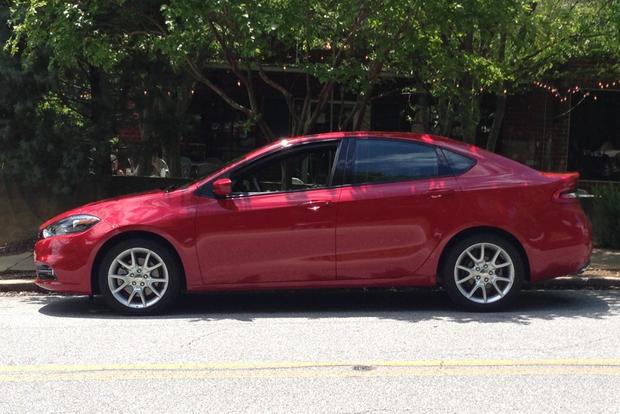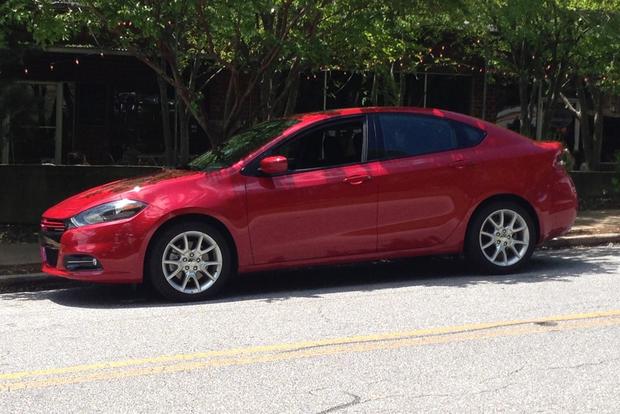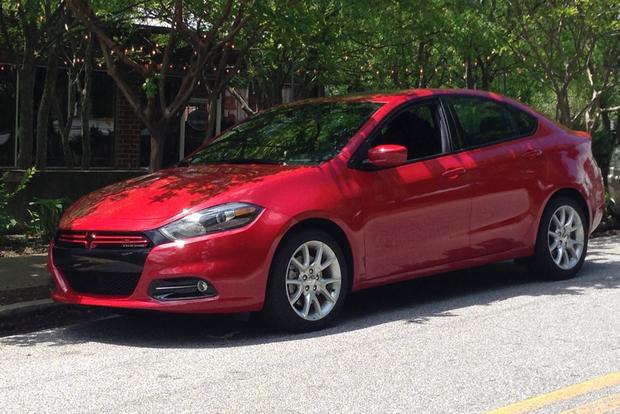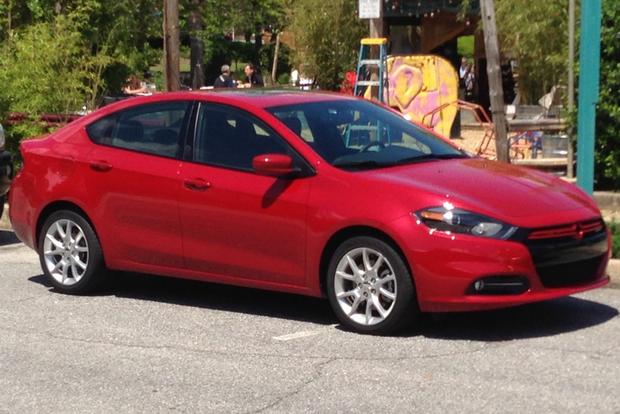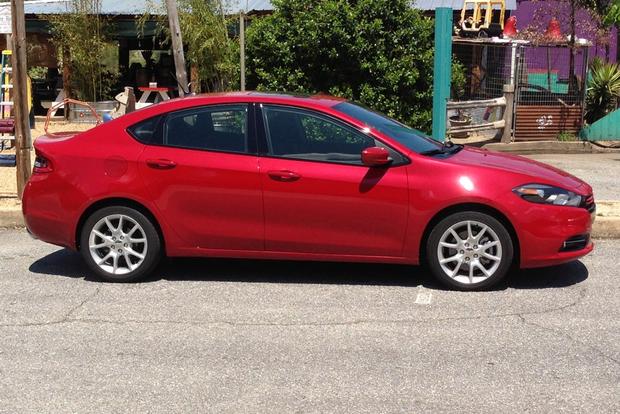 When the keys to our long-term 2013 Dodge Dart somehow found their way into my hands, I was excited to finally give the car an extended shot at winning me over. Sure, I had driven the Dart since it was delivered late last December; but only an overnight here, an uneventful weekend there. This time I was going to plan a trip or two, grind my way home through Atlanta rush hour traffic and see how our little Dodge copes with everyday driving.
Options, Options, Options
While our Dart is highly optioned, all of us at AutoTrader.com have made the most of using all the extra boxes we checked when ordering our tester. The optional Garmin-powered navigation, satellite radio and Bluetooth connections make road trips much more pleasurable. Being able to program the Sirius XM system to alert me whenever "Ice, Ice, Baby" was playing was a fun feature to play around with (some might even say "abused"). The sound system is impressive for a compact car costing less than $25,000, and it sounded even better when streaming music from my phone. While the navigation came in handy during a short day trip, there was a time or two where my travel companion and I questioned the recommended route.
Most of my time with the Dodge was met with beautiful weather, meaning the windows were down and the optional sunroof was open. There's nothing like feeling the air as you cruise down the highway, but the sunlight coming in from the sunroof would occasionally make the navigation screen unreadable due to its positioning. Although most cars have at least an optional sunroof, the one-touch express open-and-close feature was an unexpected luxury. It made me wonder why this was not available for the car's other windows.
What's Behind That Growl?
As we have noted before, the exhaust note of the Dart is something everyone has a strong opinion about, both positive and negative. I love that it sounds like nothing else on the road, but I wish the powertrain could better live up to the perceived performance. That is not to say the 2013 Dodge Dart is not a blast to drive. By sticking with the standard 6-speed manual transmission, we always have total control of which gear we're in, but it does give my right arm a workout trying to keep the engine in its somewhat narrow power band.
During my time with our long-term tester, I was continually impressed by how well it stacks up to, and quite frankly surpasses, much of its competition. The Dodge Dart's good looks, long list of available options and overall value make it a must-consider when in the market for your next compact car.