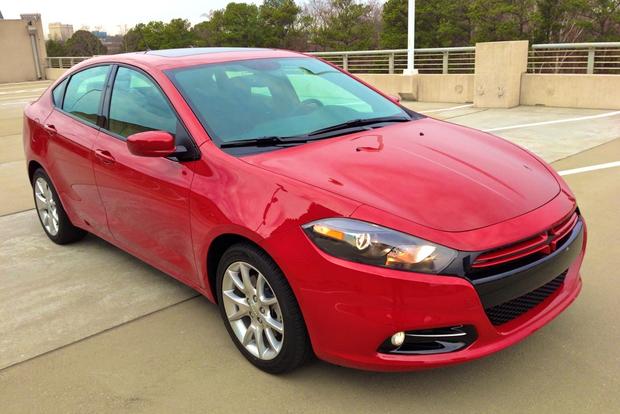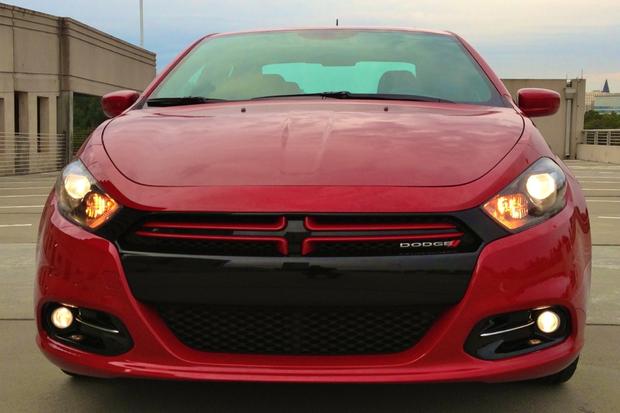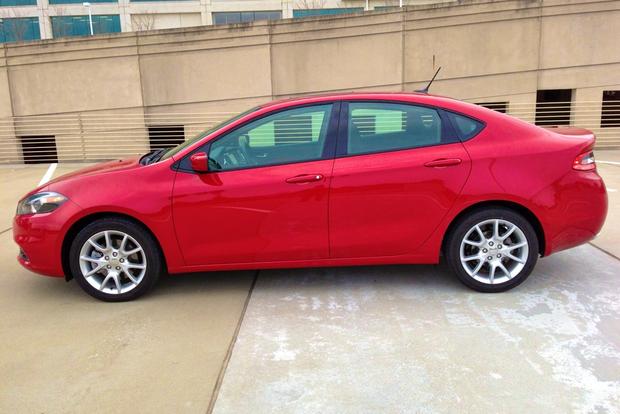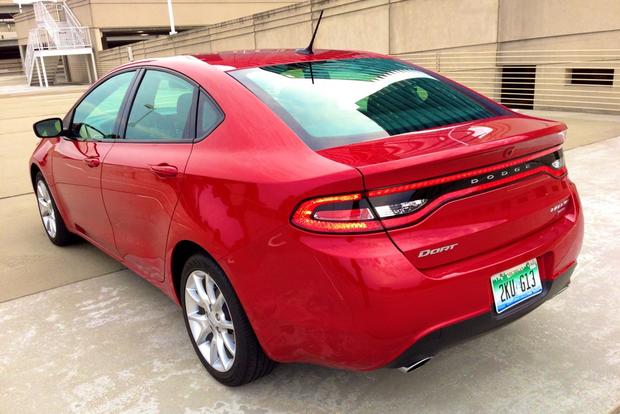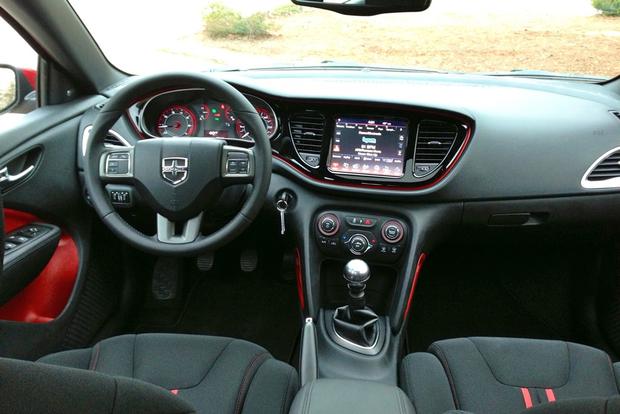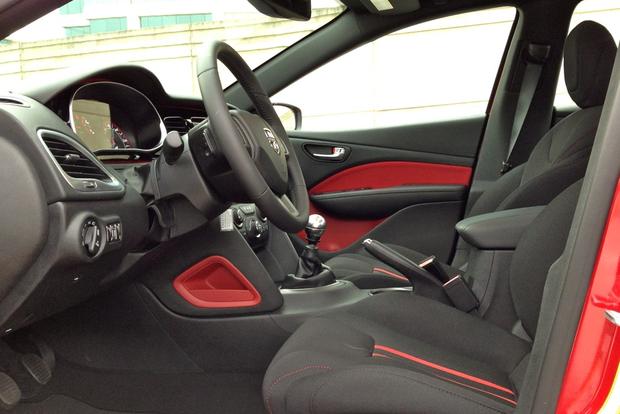 As we continue racking up miles on our long-term 2013 Dodge Dart Rallye, we're beginning to notice a few things we love -- and a few things we could live without. Spirited driving has a way of bringing out such pros and cons, so we took the new sedan on some country roads to see how it would perform.
Engine and Transmission
With a short first gear, our Dart Rallye requires quick shifts for optimal acceleration from a stop. That can be fun -- especially since the precise shifter is so enjoyable to use. But the gearing can also be a burden, as it requires constant attention to keep it in boost range. We often found ourselves in the wrong gear, meaning a downshift was needed for any real power.
Part of the reason for the gearing troubles is that the Dart has six gears -- maybe one too many. But that complaint was forgotten on the highway, where sixth gear returns a quiet, peaceful ride. Wind and road noise are also surprisingly muted at high speeds, something you don't usually get from an economy car with a base price that starts under $20,000. Sixth also functions as something of an overdrive gear, leading to impressive fuel economy. In a mix of driving that was 60 percent highway and 40 percent city driving, one of our editors averaged 32.8 miles per gallon. Another averaged 30 mpg on his daily commute -- one mile per gallon better than a Hyundai Elantra which we recently tested on the same stretch of crowded freeway. Another editor averaged 24 mpg in mostly city driving.
Room for Improvement
We quickly discovered that the Dart's high beams aren't up to the task of illuminating the darkest roads -- an important factor for anyone who frequents rural areas with 2-lane highways. We've also found the speedometer to be a bit too busy and the font a bit too small -- most editors simply revert to the large digital display to keep tabs on speed. And finally -- while a few editors really like the Rallye's exhaust note, others found it too loud. Maybe they're used to the hairdryer whoosh of a Toyota Corolla or maybe they just like to complain. Either way, we feel fairly confident that customers who are smitten with the Dart's look, color options, manual transmission and interior features will like the fact that the car has a discernible exhaust note. Will everyone like it? No, probably not. But that's exactly the kind of risk Dodge is taking with this car, it's different.
Overall, we're happy with our 2013 Dodge Dart Rallye. Quibbles aside, it offers a lot of car for the money -- and we're still taken by its handsome lines.