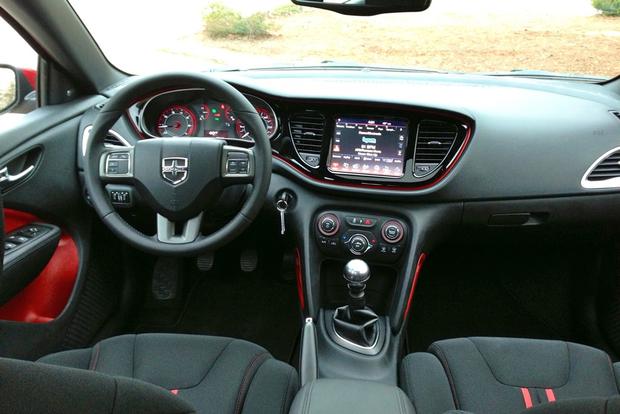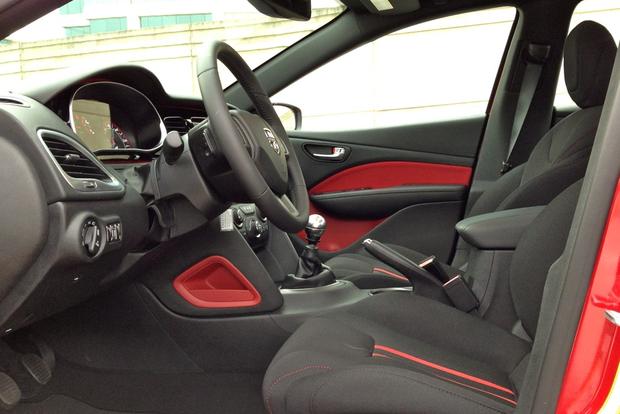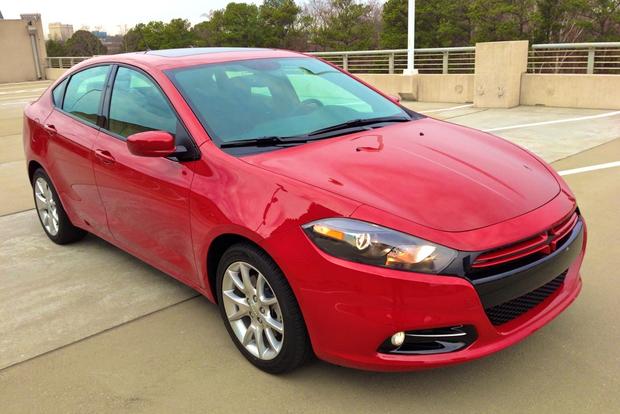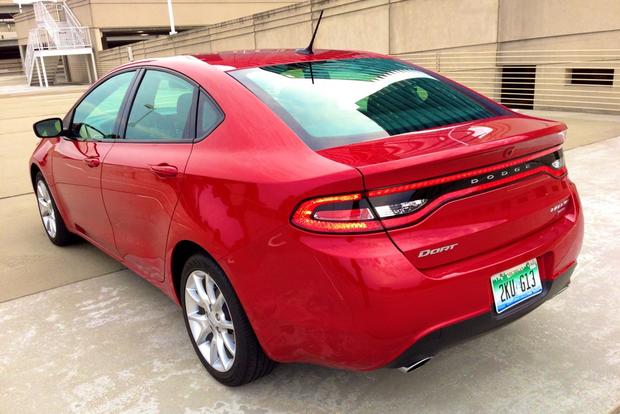 I recently spent about seven hours in our 2013 Dodge Dart, driving from Atlanta, Ga., to Nashville, Tenn., and back. On the trip, the Dart averaged 34.73 miles per gallon. That's an impressive figure considering my heavy use of air conditioning and the sedan's Environmental Protection Agency (EPA) rating of 36 mpg.
On the highway, the Dart seems larger than it is. That's a good thing, as it feels more substantial than a typical compact car. Its power is strong, though quick passes require a downshift and a deep push on the sedan's gas pedal. And I found the seats comfortable for long hauls.
Two features in the Dart's infotainment system made the trip especially enjoyable. The first was the ability to favorite songs on SiriusXM radio. Drivers can press "favorite" in the Dart's audio menu when they hear a song they like. When the song plays again, drivers are alerted and can switch to the channel playing the song.
The Dart's navigation system was helpful, too. I was impressed with the sedan's StreetView navigation, which uses a photo of the actual highway interchange you're approaching. Arrows in the image show you exactly where to go. This is easy in comparison to most navigation systems, which provide only a rough rendering of each interchange.
My biggest complaint with the Dart is leveled at its sunroof. With the sunroof open, wind noise is very high. That's because the wind deflector -- which raises as the sunroof opens -- is quite loud. Even on surface streets, drivers will struggle to converse with passengers if the Dart's sunroof is open.
In all, the 2013 Dodge Dart is a good, economical choice for drivers who spend a lot of time on the highway.