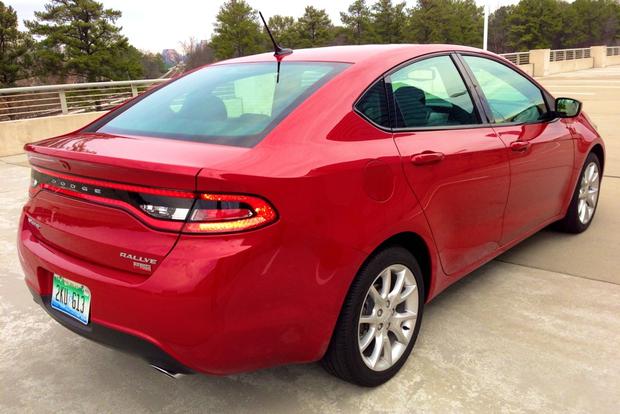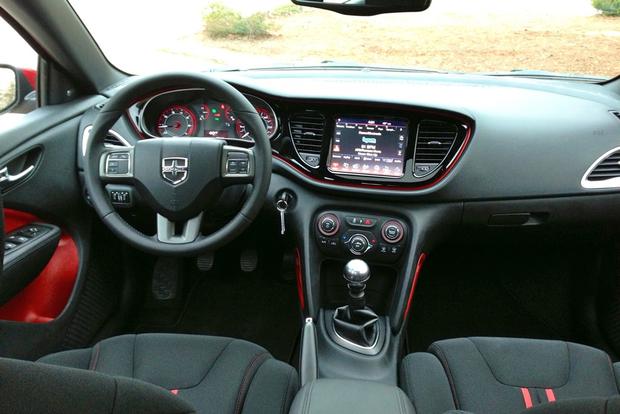 We recently had a new staffer drive our long-term 2013 Dodge Dart. His views on the compact sedan were mixed, which mimics the experience many of us have had with the bright-red, long-term tester.
Throttle Issues
One of our recent driver's biggest problems was a lack of throttle response from the Dart. He notes that the Dart is very slow to respond at any level under 2,500 revolutions per minute, which means you're constantly pushing the throttle down hard to get any acceleration from the car.
This especially affects the car's fuel economy. Our staffer says he returned less than 25 miles per gallon in the car -- compared to an Environmental Protection Agency rating of 27 mpg in the city alone -- largely because he was always flooring the accelerator for a response.
Beyond the throttle issues, our latest staffer also found a few other minor quibbles. For instance, the Dart's shift knob doesn't instill a feeling of quality. More important, the driver's power window offers a 1-touch down feature, but requires holding your finger in place to slide up. Yes, it's better than the crank windows of the old days -- but 1-touch up would be a nice addition.
Infotainment Praise
If you can forget about the 2013 Dodge Dart's throttle issues (and that may be difficult), you'll be pleasantly surprised by its infotainment system. Nearly everyone who has driven the Dart commented on how easy its infotainment system is to use, whether you're playing music or using the navigation system. That's true of our latest tester, who announced the system "might be my favorite out there right now" because it's "just so easy to use."