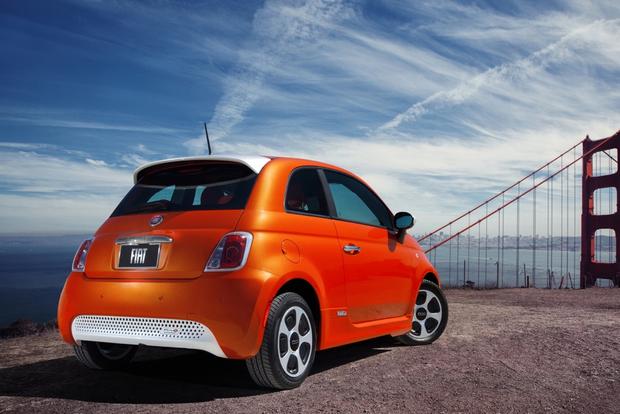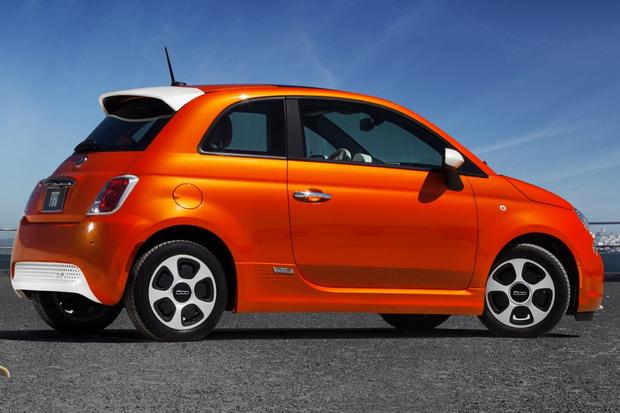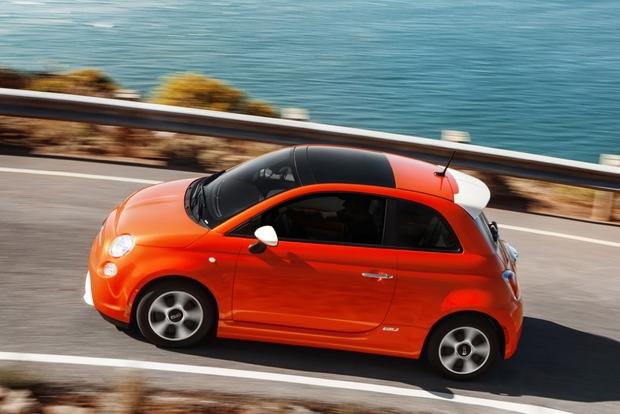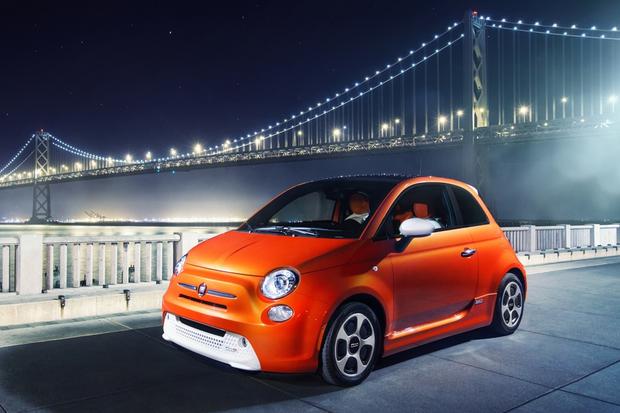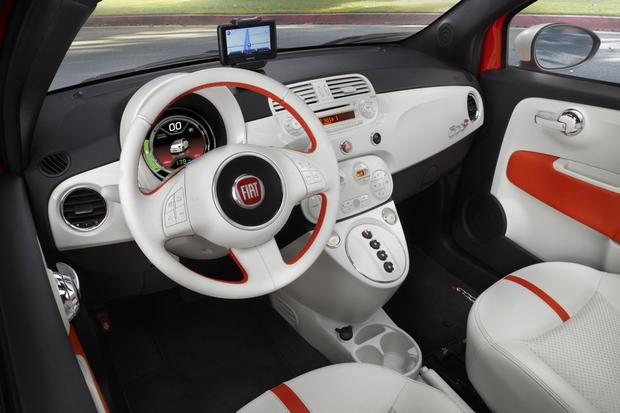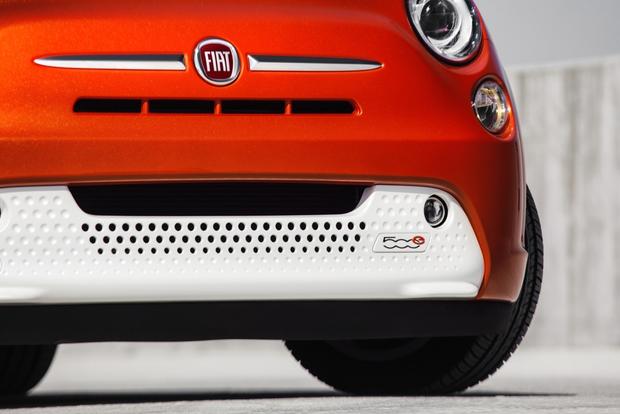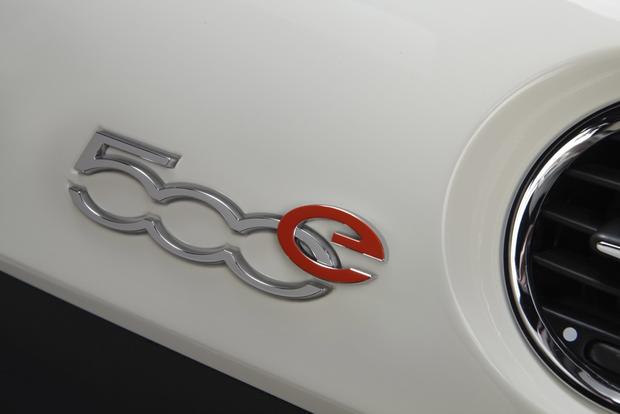 The latest electric car to reach the market wears a FIAT badge and carries a familiar style. It's the all-new FIAT 500e, a fully electric hatchback version of the iconic FIAT 500 -- and it's new for the 2013 model year. Set to compete against established EV rivals such as the Nissan Leaf and Ford Focus Electric, the 500e has a few tricks up its sleeve that FIAT hopes will give it the upper hand. We recently got behind the wheel of a 2013 FIAT 500e to see how it stacks up against its competitors.
Looks Like a FIAT
If you don't want to show off your all-electric status, the 500e is a safe bet. To most people, it looks just like a typical FIAT 500 -- which is to say, cute, fun and very distinctive. While it may look normal, the 500e actually includes many subtle exterior changes, most of which are aimed at improving aerodynamics. Such revisions include new wheels, new front and rear lower fascias and even new mirror caps -- all in the name of squeezing every mile out of each charge.
The interior is also similar to the cabin of a normal FIAT 500. Once again, however, it isn't entirely the same. Current 500 drivers will instantly notice differences, such as the fact that the gear lever has been removed in favor of four center-mounted buttons. Like most electric cars, the 500e also gains instrument panel readouts for battery level, power flow and other EV items.
Drives Like a FIAT
So the 500e offers only subtle interior and exterior revisions compared to the normal 500. Interestingly, the driving experience shares the same story with only small changes.
On the road, the 500e makes no major compromises in its all-electric capabilities. Acceleration is strong, and possibly better than that of a typical 500. It can't touch the 500 Turbo or sporty 500 Abarth, but we were hardly expecting it to. The 500e also acts just like a normal model in turns -- which is to say, tight and sporty -- especially for an electric car. Of course, the major difference is engine noise, namely that the 500e has none. Road noise is no worse than in a typical vehicle.
Recharging and Pricing
According to the Environmental Protection Agency (EPA), the 2013 FIAT 500e can travel around 87 miles on a single charge. That's better than the Nissan Leaf, which is EPA-rated for 75 miles of range. It's also better than the Focus Electric's 76 miles of range. Better yet, the 500e can recharge a little quicker than those cars. While estimates vary, both Ford and Nissan claim 4-hour charge times, while FIAT insists the 500e can be fully recharged in less than four hours.
The 500e doesn't just beat out its rivals in range and charge time. Pricing is also reasonable, with the model's base price starting at $32,500 -- several thousand dollars cheaper than a Focus Electric. That said, it's still more expensive than a Leaf, which starts under $30,000 with shipping.
But FIAT has launched the 500e with a better lease deal than the Leaf, offering the same $199 per month as Nissan's EV but only a $999 down payment in comparison to Nissan's $1,999 down. FIAT also says it's giving 500e owners 12 free days of rental car usage each year for those times when they just have to take a road trip somewhere the 500e can't reach practically.
Is There a Catch?
So the 500e sounds like an EV bargain. What's the catch?
One is practicality. Part of the reason the 500e offers a longer range is that it's a much smaller car than the Leaf and Focus Electric, offering only two doors to those models' four doors. But the biggest issue is availability. FIAT says the 500e is launching only in California, meaning it will be available to less than 15 percent of Americans when it goes on sale.
That could change if the 500e strikes a chord with buyers. And given the recent popularity of electric vehicles -- and the success of the gas-powered FIAT 500 -- we wouldn't be surprised if that happens. Still, if you're in the EV market and you're outside of California, we don't suggest holding your breath and waiting for FIAT's electric vehicle -- just in case it never comes.