Car Review
2013 Ford F-150 King Ranch: First Drive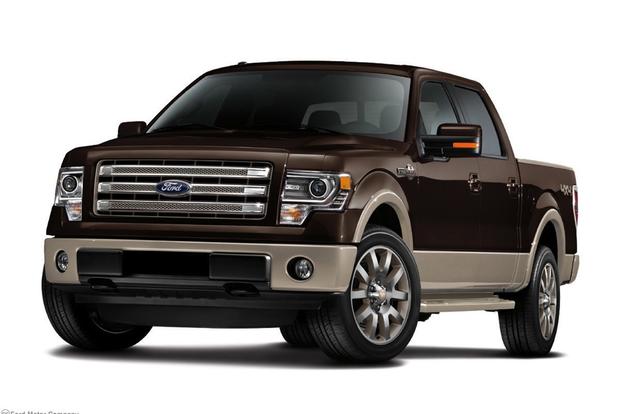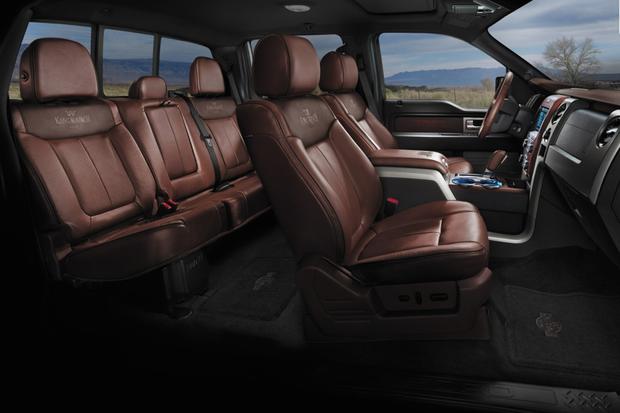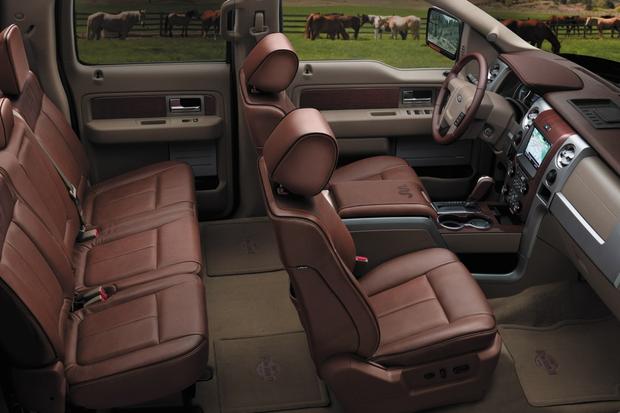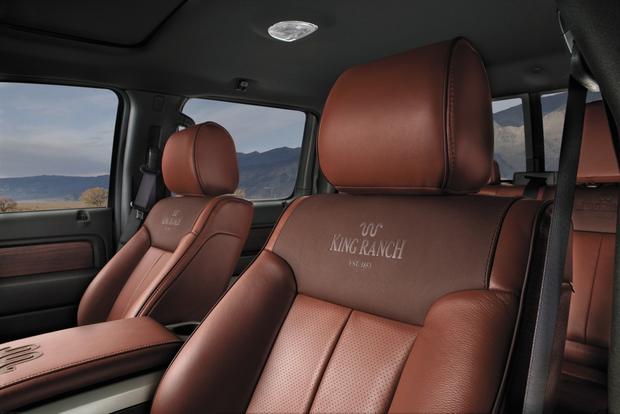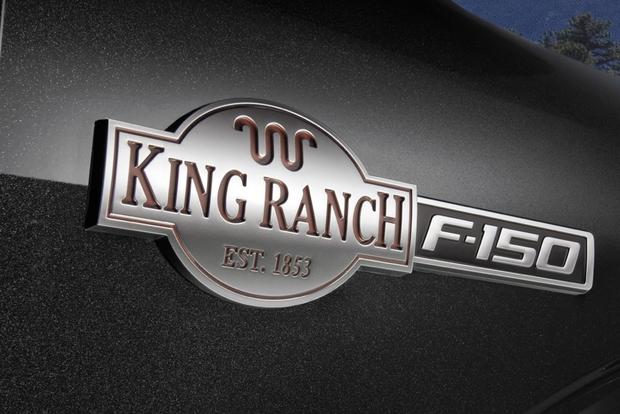 Spend a year behind the wheel of Ford's 2013 F-150 King Ranch and you could see many of the King Ranch's 800,000 acres and roughly 1,300 square miles. As mentioned by King Ranch chairman Jamey Clement at this year's State Fair of Texas, there are few better ways of doing so than at the wheel of Ford's 2013 F-150 namesake. Although not a reinvention of the F-Series, Dearborn builds on its powertrain updates in 2011 with both cosmetic and functional enhancements for the 2013 Ford F-150. And given that the F-Series King Ranch was the first to establish what is now a luxury pickup category, there are few better ways of surveying the ranch or driving your way out of an economic downturn.
Design
Park the 2013 F-150 in the middle of, say, Amarillo, and you would be hard pressed to recognize the differences between it and the 2012 model. Park it immediately next to a 2012 F-Series and the new modifications are more easily apparent. The F-Series grille, already dominant, receives a new 3-bar grille, while its stance is strengthened by 20-inch aluminum wheels. Our test vehicle received the King Ranch's available monotone paint (in this truck it was Tuxedo Black), and benefited from an optional King Ranch chrome package. Think of the latter as your typical Western belt buckle: big and shiny.
Climbing into Ford's F-150 King Ranch, you can better see where your $50K went (on a base MSRP of roughly $44K). Saddle-like leather has been a key touch point of the King Ranch F-Series, and the new 2013 doesn't disappoint. What Ford describes as Chaparral leather, in either traditional Adobe or all-new black, generously covers the seats and door panels. And what isn't enveloped in leather reflects care in its quality design and execution. MyFord Touch is optimized for truck owners, while ambient interior lighting is standard.
Performance/Capability
It might have taken a few years, but the 2013 Ford F-150 King Ranch has a powertrain fully competitive in both performance and efficiency. King Ranch prospects can choose from either a 5.0-liter V8, delivering 360 horsepower and 380 lb-ft of torque, or a 3.5-liter V6 EcoBoost (our preference), an option that delivers V8-like performance. With 365 hp, 420 lb-ft of torque and V6-like efficiency, it boasts a city/highway estimate from the Environmental Protection Agency (EPA) of 16/22 mpg for the King Ranch 4x2 and 16/21 mpg for the 4x4.
Behind the wheel, the F-150's EcoBoost V6 does everything you ask of it; acceleration is effortless and on-road cruising almost serene. And while there is little new in the 2013 Ford platform, the engineering team nails the ride/handling compromise with a composed ride, well-connected steering and almost nimble handling (in the context of just over 12 feet of wheelbase and 5,000 lb). Of course, despite its efficiency and luxury, the F-150 retains its blue-collar roots, with class-competitive towing and cargo capabilities.
What to Buy
Our test vehicle, a 2013 Ford F-150 King Ranch SuperCrew, included the 5-1/2-ft box, EcoBoost V6, 4x4 drivetrain and Ford's 6-speed automatic. With the King Ranch Luxury and Chrome packages, the cost (with destination) is just over $52,000. Available incentives reduce that by $1,000. Of course, the buyers of full-size pickups enjoy a highly competitive environment, where window stickers are generally only a suggestion of the final transaction. For those wishing to enjoy some ranch-like ambiance at a lower window sticker, Ford's Lariat combines an ample amount of Big Ranch swagger with a savings of approximately $8K. It's one thing to be big but something else entirely to be king.