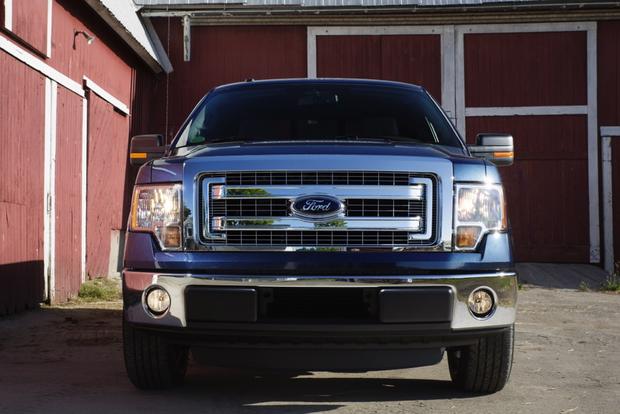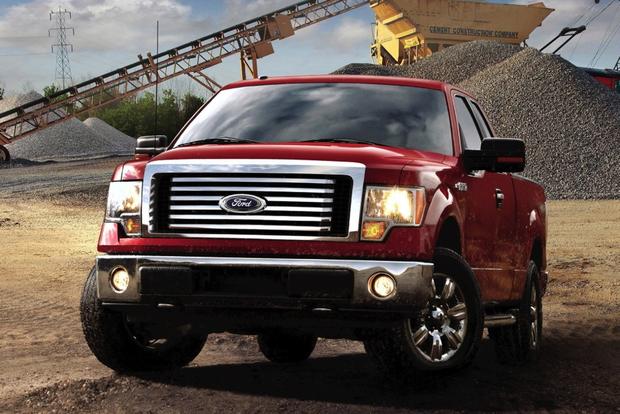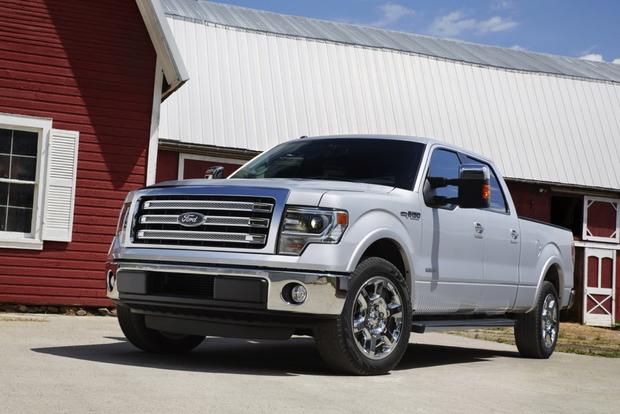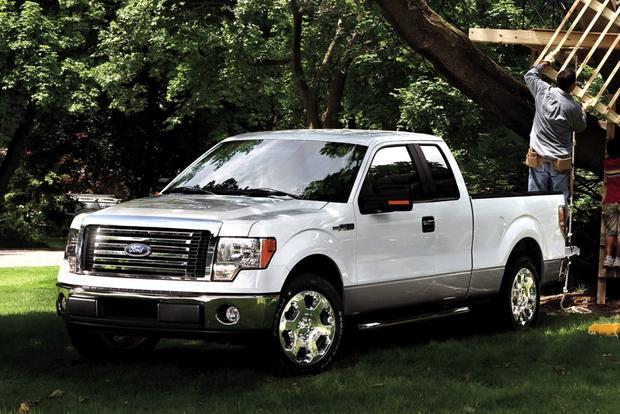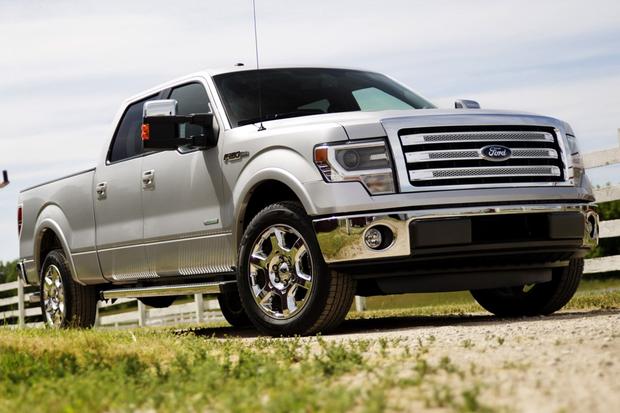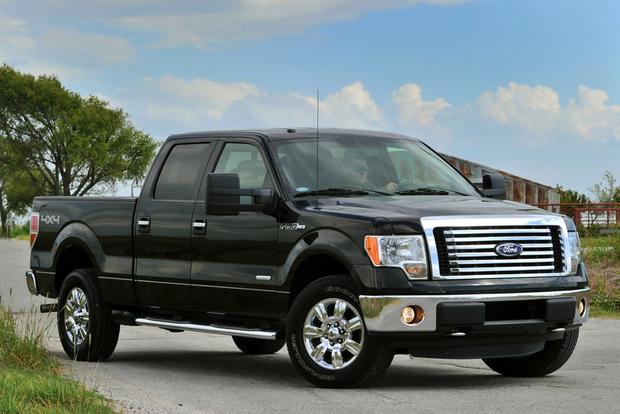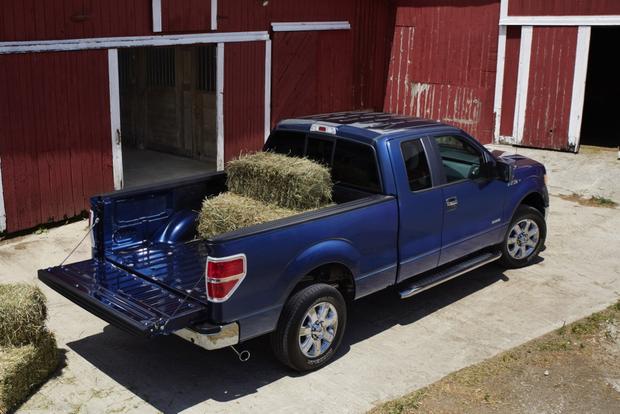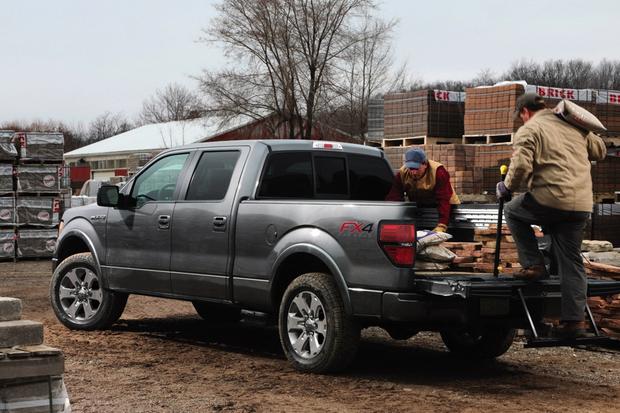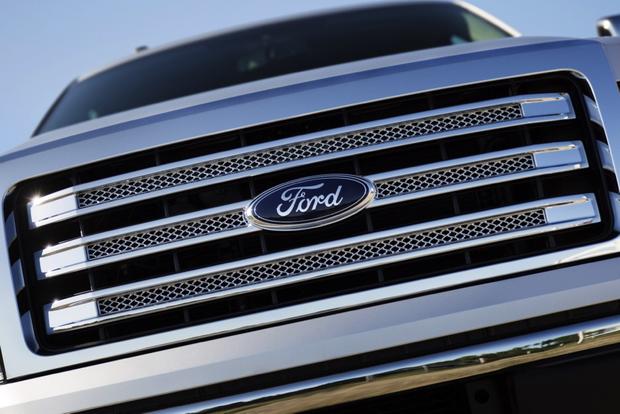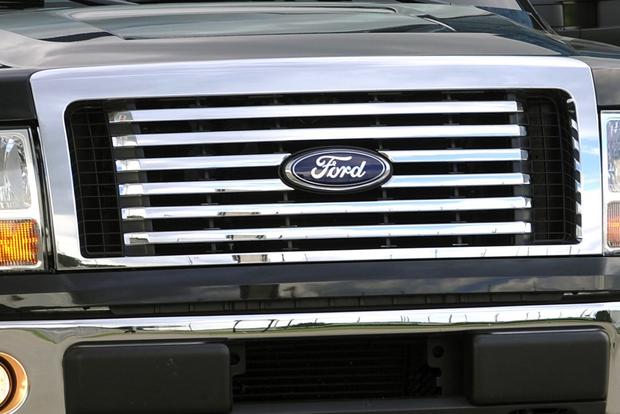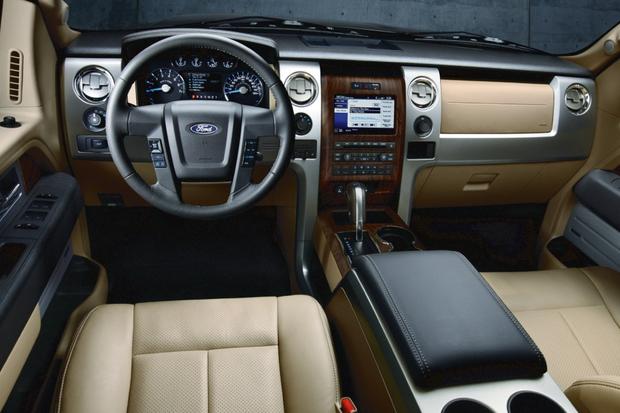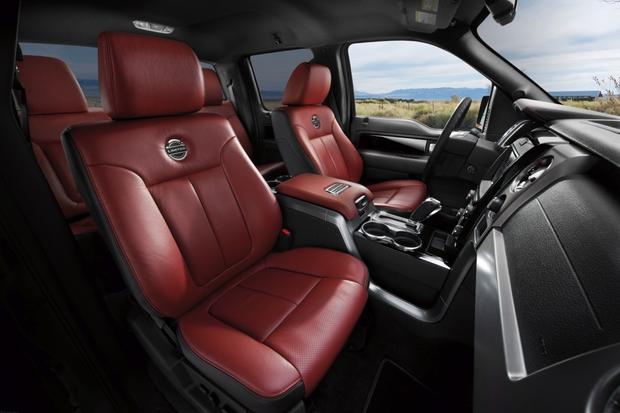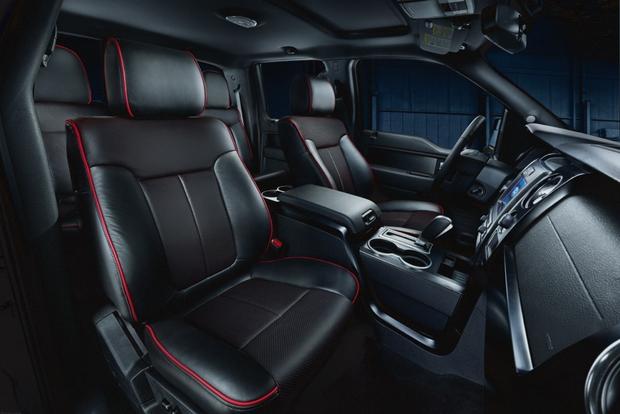 Introduction
The Ford F-150 is not redesigned for 2013, but because the automaker puts its popular full-size pickup truck on a continual program of improvement, we thought it instructive to compare the 2013 Ford F-150 to those that came before it.
The Ford F-150 lineup is diverse, offering three cab styles, four different powertrains and 10 trim levels. For this installment of New vs. Old, we'll focus on the F-150 SuperCrew model, which is popular with recreational buyers. We'll also be comparing the 2013 model to F-150s going back to 2009, the last time the truck was completely redesigned.
For 2013, the Ford F-150 Limited debuts, serving as the top-of-the-line model. It comes only in red, black or white paint with body-color trim and 22-inch polished aluminum wheels. A turbocharged 3.5-liter V6 is standard, along with a sport-tuned suspension, high-intensity discharge headlights, red-and-black leather, real aluminum interior trim and piano black cabin accents. The Limited model is also equipped with a MyFord Touch infotainment system; heated and ventilated front seats; heated rear seats; a power sunroof; and a premium Sony audio system.
All 2013 Ford F-150 models receive revised front styling, a standard 4.2-in information display, new colors, updated trim details and redesigned wheels, including beadlock-mount compatible rims for the SVT Raptor model. The Raptor also donates its hill descent control system to the F-150 FX4 model, and F-150 buyers can get power telescopic and folding trailer towing mirrors.
Are these upgrades compelling enough to recommend buying a new 2013 F-150 over buying a used one? Let's find out.
Fuel Economy
Ford offers the F-150 SuperCrew with a choice between four different engines: a 302-horsepower 3.7-liter V6, a 360-hp 5.0-liter V8, a 365-hp turbocharged 3.5-liter V6 and a 411-hp 6.2-liter V8. None of these engines receive updates for 2013, and fuel economy numbers haven't changed compared to the 2011 and 2012 models.
However, if you're comparing the new 2013 F-150 to a 2009 or 2010 model, the new truck's engine roster offers more powerful, more capable and more fuel-efficient powertrains. The exception in terms of fuel efficiency is the thirsty 6.2-liter V8 engine, but before 2011, Ford didn't offer a V8 of comparable size and horsepower.
If you're looking for a reason to buy the 2013 F-150 over a used 2011 or 2012 model, look to the payload chart. When properly equipped, the 2013 F-150 SuperCrew can carry up to 2,620 lb of payload, 30 lb more than last year. The maximum trailer-tow rating remains 11,300 lb.
Additionally, you might find it instructive to know that in 2012, the F-150 added standard hill start assist, and that F-150 models with a 4-wheel-drive system gained neutral-tow ability, allowing owners to flat-tow the truck without damaging the drivetrain. A new heavy-duty payload rating also debuted for the XL, XLT and Lariat SuperCrew equipped with the standard-size cargo bed.
The SVT Raptor models were also upgraded for 2012, adding a limited-slip front differential, Euro-flange wheels with the wheel weights mounted on the inside of the rim and a front camera system paired with the optional navigation system.
Armed with these facts, we recommend selecting a 2012 F-150 if you decide to shop for a used truck.
Safety
Prior to 2011, when the National Highway Traffic Safety Administration (NHTSA) strengthened its crash test requirements, the Ford F-150 SuperCrew was a 5-star crash test rock star, and rollover resistance ratings were four stars for the 2-wheel-drive models and three stars for the 4-wheel-drive models. After the changes to the NHTSA tests, the F-150's overall crash test rating declined to four stars, with the frontal-impact score dropping to three stars. Rollover ratings remained the same.
The Insurance Institute for Highway Safety (IIHS) gives the 2009-2012 Ford F-150 its highest rating of Good in the moderate overlap frontal impact crash test, the side-impact crash test and the rear-impact injury prevention test. A roof crush strength test result is available only for 2011 models built after February of 2011, and for the 2012 model. A Good result for this assessment means the IIHS named the F-150 as a Top Safety Pick in those model years. That rating has not yet been carried forward for the 2013 F-150 as this article is written.
Though the F-150's NHTSA crash test rating declined starting in 2011, this change reflects modifications to the NHTSA's crash test program instead of an engineering failure, as the 2011 truck's structural design is identical to earlier model years in which Ford's popular pickup aced the tests. An IIHS Top Safety Pick for the 2011 and 2012 models, combined with top scores in other tests for 2009-2012, also indicates that the F-150 SuperCrew is a safe vehicle whether you select a new one or a used one.
Reliability
Since 2009, when the F-150 was last redesigned, the truck has proven relatively trouble free. According to Consumer Reports, the F-150's drive system has proven problematic for nearly a decade, and that trend appears to impact the 2009 model to a small degree, but otherwise the F-150 pickup is generally reliable.
Ford equips every new 2013 F-150 with a 3-year/36,000-mile bumper-to-bumper warranty and a 5-year/60,000-mile powertrain warranty with 24-hour roadside assistance.
Ford's certified pre-owned (CPO) program for selected used F-150 models includes a 172-point vehicle inspection, a vehicle history report, free roadside assistance, a 12-month/12,000-mile warranty on more than 500 different vehicle components and a 7-year/100,000-mile powertrain warranty. Ford also throws in three months of free satellite radio service.
Ford's CPO warranty certainly gives used F-150 buyers the coverage necessary to instill confidence.
Value
A brand new 2013 F-150 SuperCrew starts at $32,150 for a base XL model with 2-wheel drive and a V6 engine, and tops out at $57,835 for an SVT Raptor model with all the extras.
Alternatively, as this article is written, 2009-2012 F-150 SuperCrews with pre-owned certification are available for between $18,750 and $53,000, depending on mileage, trim level and equipment. Narrow that price range to between $28,000 and $35,000, and it's clear that truck buyers can get a nicely equipped, low-mileage used F-150 for the same price as a bare-bones 2013 F-150 in XL trim.
Loans for used vehicles typically carry higher interest rates, but as this article is written, Ford is offering 1.9 percent financing for 36 months on all CPO vehicles. That's less than the 2.9 percent interest rate Ford Credit offers for the same term on a new 2013 F-150, but CPO truck buyers miss out on a $1,000 rebate. Ford is also offering up to $3,000 in rebates and bonus cash to clear out 2012 stock.
Unless you're shopping for the Limited, or you really want those new beadlock-mount wheels on the SVT Raptor, our recommendation is to consider a CPO F-150, or a new 2012 model while supplies last, before pulling the trigger on the 2013 model.
Technology
The 2013 F-150 is available for the first time with MyFord Touch technology, an information, entertainment, and navigation system with a large color touchscreen in the center of the dashboard. To accommodate truck owners who might be wearing gloves while trying to use the system, the F-150's MyFord Touch system includes a redundant set of hard controls.
In addition to the optional MyFord Touch system, every 2013 F-150 includes a standard 4.2-in information display screen. The F-150 FX4 model gets a standard hill descent control system, and SVT Raptors have standard beadlock-capable wheels.
If these features are important to you, a new F-150 might prove irresistible. But they aren't quite compelling enough for us to recommend a new F-150 over a previously owned one.
AutoTrader Recommendation
While Ford's upgrades to the 2013 F-150 lineup are appealing, truck buyers considering a new Ford F-150 should strongly consider getting a certified pre-owned model from the 2011 or 2012 model year.
These used versions of the F-150 offer essentially the same horsepower, torque, fuel economy, towing capacity and payload capacity as a 2013 F-150. Furthermore, the 2011 and 2012 F-150 models are equally safe. But perhaps the best reason for choosing a CPO model is that you can get a nicer, better-equipped truck for the same price as the base 2-wheel-drive XL model.