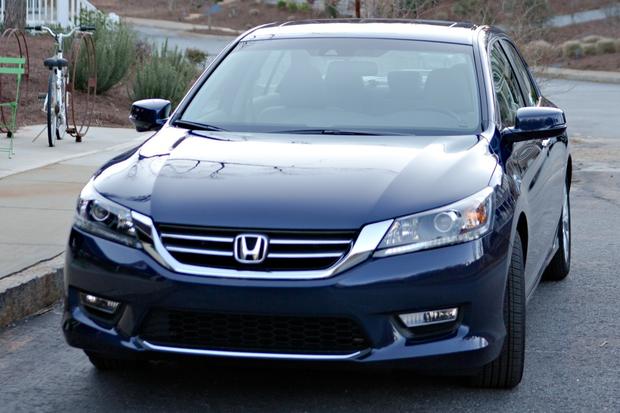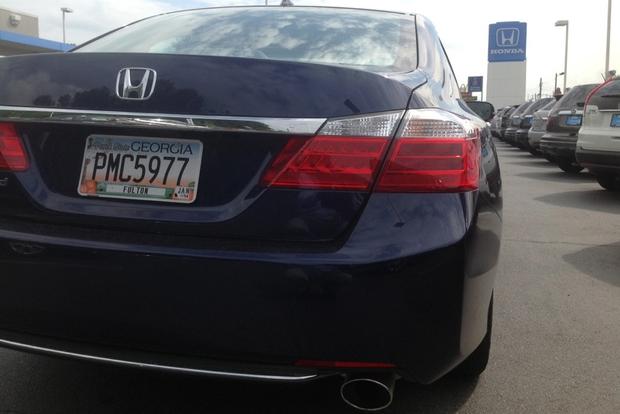 Our long-term 2013 Honda Accord test car was recently due for a 15,000-mile service -- or, in Honda lingo, the 1 and B services. So we made an appointment online to bring in the car to Curry Honda, a local dealer. The next day, we received a friendly call confirming the appointment time.
When we arrived at the dealer, a service consultant immediately greeted us and explained everything that would be done with our Accord. She even had a pamphlet that detailed the work to make things easier. That was a nice touch, considering that it's easy for those of us with little mechanical knowledge to forget important details.
As we moved over to the waiting area, we were pleased to discover our dealer had two such areas: One was a "quiet room" with desks for customers to finish office work, while the other, more typical waiting room included a television.
Before we entered the waiting room, our service adviser mentioned that the service would take about an hour. In reality, it took 55 minutes, so our expectations were met. The adviser came and found our staffer in the waiting room, and she was able to take payment at her desk. That meant we didn't have to go to a separate cashier to pay or pick up the keys.
Once the service was done, the adviser walked our staffer to the car. While the car came back unwashed, we didn't mind. After all, our staffer was on his way to work, and the service lasted such a short time.
In the end, our 15,000-mile service went smoothly. We enjoyed our dealership experience, and we haven't noticed any unusual issues with our long-term 2013 Honda Accord.