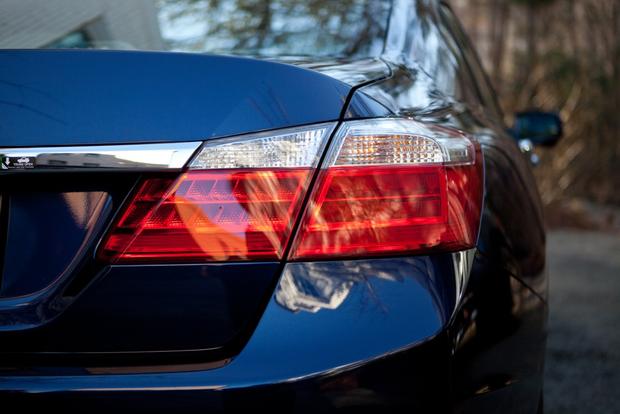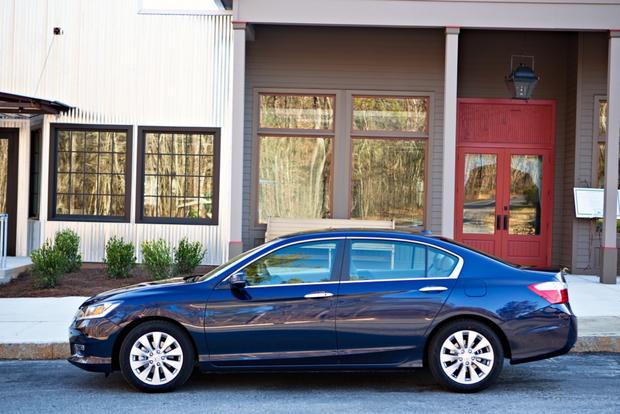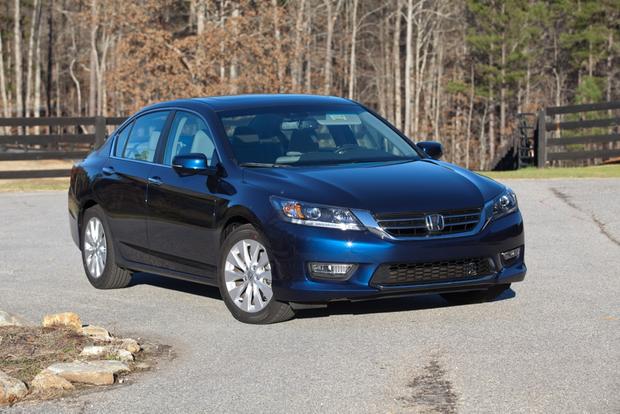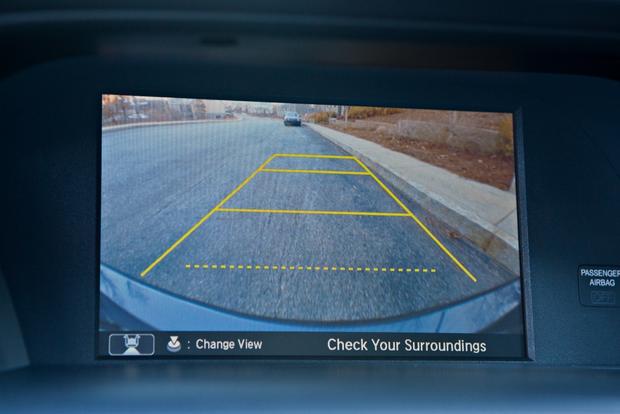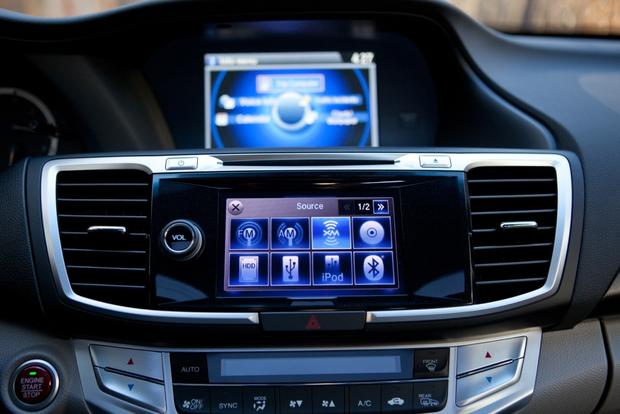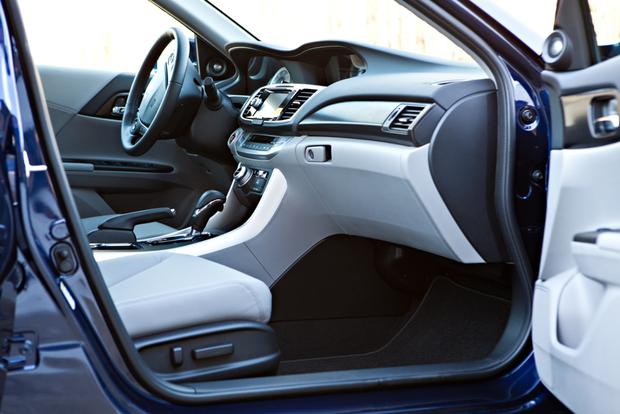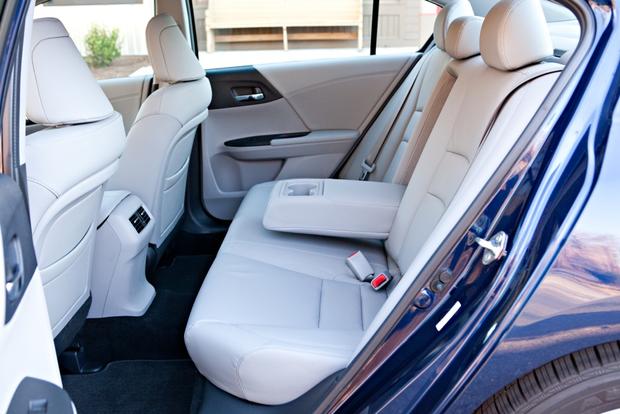 It's likely that most drivers who own a Honda Accord live in big cities or metropolitan areas, and use the car mainly for around-town tasks such as driving to work, running errands or shuttling the family around. But we've discovered that our 2013 Honda Accord long-term test car actually has a hidden talent: It has a knack for delivering effortless miles on long highway drives.
One reason the car is so good on the highway is that it's so comfortable. While some drivers have noted the seats can bring some pain over time, finding the right adjustment is crucial. Once you do, the seats are surprisingly supportive, even for long periods of time.
Another standout Accord quality is the sedan's ride comfort. Beyond the seats and the driving position, the suspension easily soaks up the worst bumps and potholes. As a result, highway driving is easy and relaxing, since you're not constantly being jarred whenever there's a bump or a changing road surface.
Technology also helps us appreciate long trips with the Accord. Sure, there's the easy stuff such as satellite radio, a navigation system with traffic reports and a USB port for music. But Honda's innovative LaneWatch system is one of the best highway-driving features around, as it makes changing lanes a breeze. In fact, the feature is so helpful in crowded city streets that you might be surprised how well it works on the highway, but it does a great job of letting you know when it's safe to change lanes. So great, in fact, that we wouldn't mind a LaneWatch for the driver's side.
So if you spend a lot of time on the highway, don't dismiss the Accord as merely a city car. Our 2013 Honda Accord shows that this sedan is just as capable and practical on long trips as it is on busy city streets.