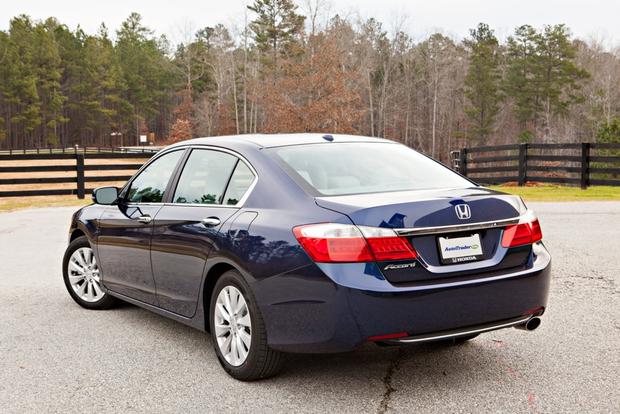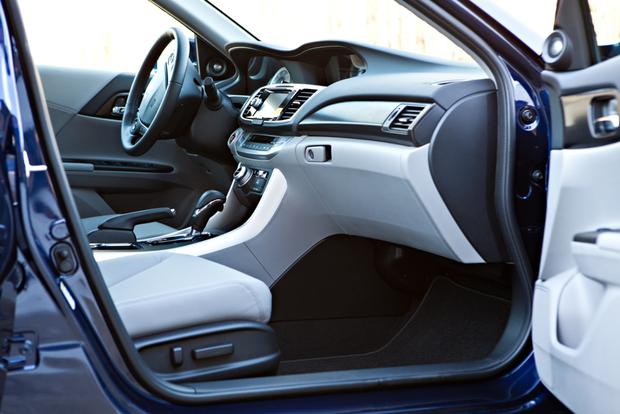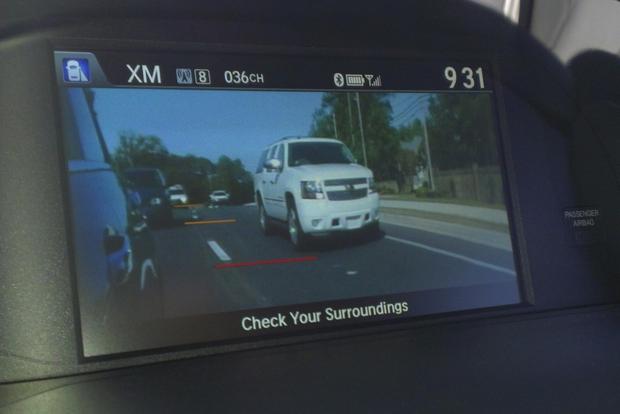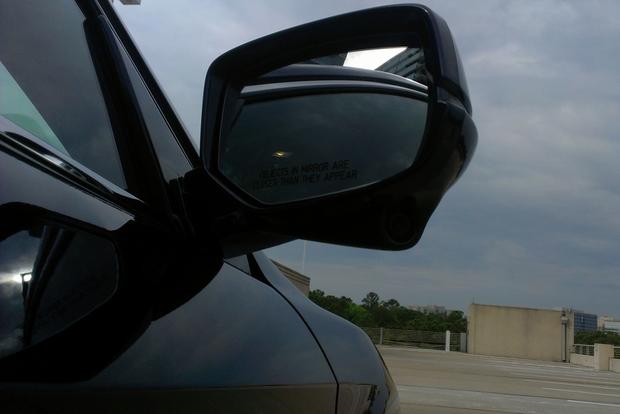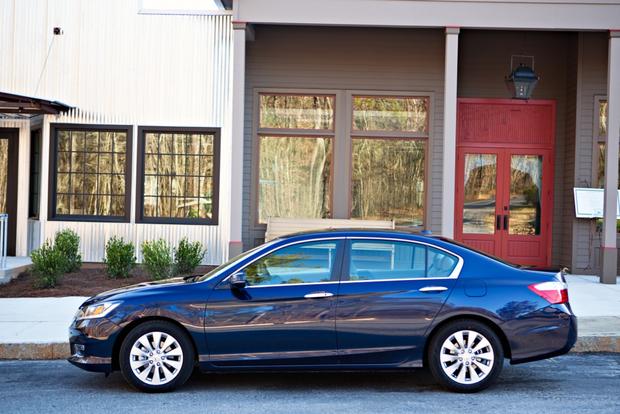 We've had our long-term 2013 Honda Accord EX test car for a year now, and that means it's time to say goodbye. But before we do, we've decided to sum up our experience with the car by listing our thoughts about spending the last year with the Accord.
We Loved LaneWatch
Whenever a new staffer returned the Accord after a weekend behind the wheel, we could always count on hearing praise for LaneWatch. If you haven't heard about LaneWatch, think of it as a rearview camera system that supplements the passenger side mirror. When you put on your right turn signal, the camera turns on and gives you a clear, crisp view of exactly what's next to you. It even gives you lines (yellow and red) so you know whether you're OK to change lanes.
Everyone who drove the Accord loved LaneWatch -- and most drivers reported that they had entirely stopped using the passenger side mirror by the end of their time with the car. The feature is excellent, and we highly recommend choosing an Accord model equipped with it.
Excellent Gas Mileage, Excellent Deal
Early on, we noticed that our Accord was providing excellent fuel economy. In fact, we had no trouble recording nearly 30 miles per gallon when driving around solely in ECON mode -- a figure that beats out the Environmental Protection Agency's city-driving estimate of 27 mpg. That's highly impressive, although we found that ECON mode made driving our Accord a bit boring.
Beyond the fuel economy, we found our Accord to be a great deal -- even in the notoriously value-packed midsize sedan segment. For $25,000, we got a power sunroof, a smart entry system with push-button start, LaneWatch, leather and 17-inch alloy wheels. In rainy Atlanta, automatic wipers would've been nice, but that's a minor complaint.
Any Problems?
Honda has spent more than three decades refining the Accord, and the latest model clearly proves that. We didn't have any major problems with the Accord, whether inside, outside, behind the wheel, at the pump or at the dealer for service. Our 2013 Honda Accord EX was an excellent, practical, well-built family car, and we'll miss it dearly.