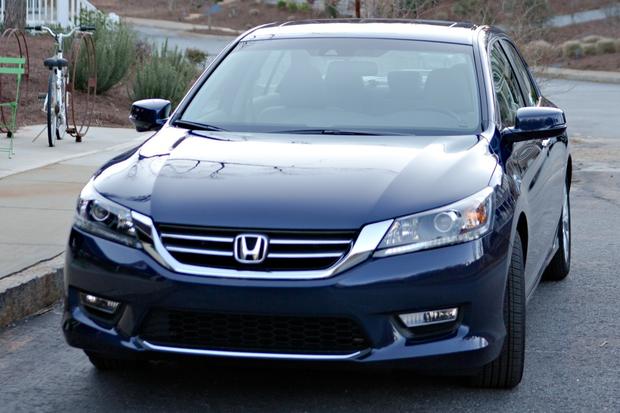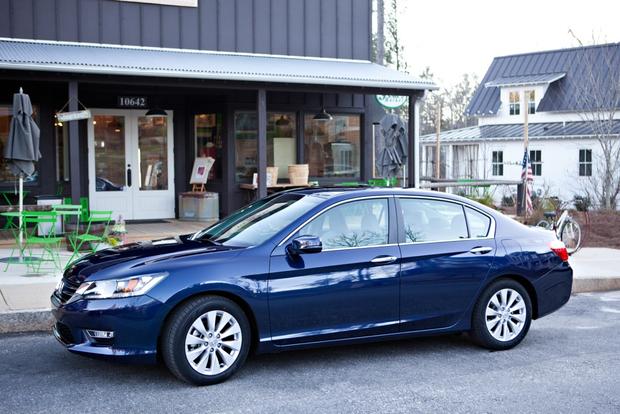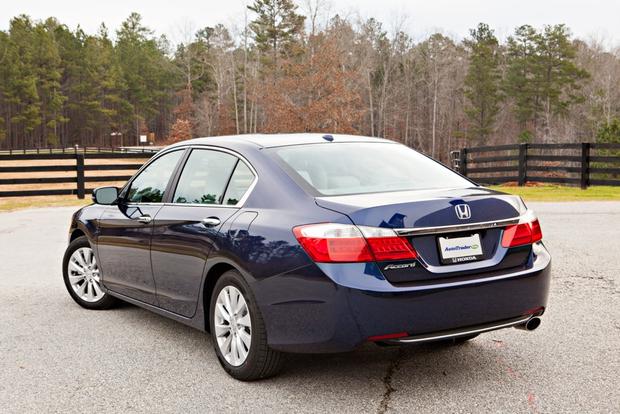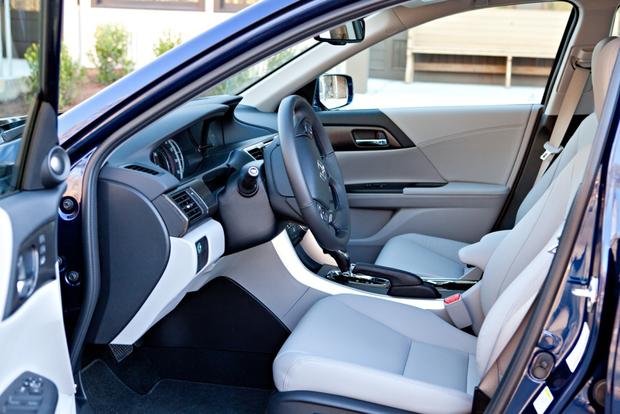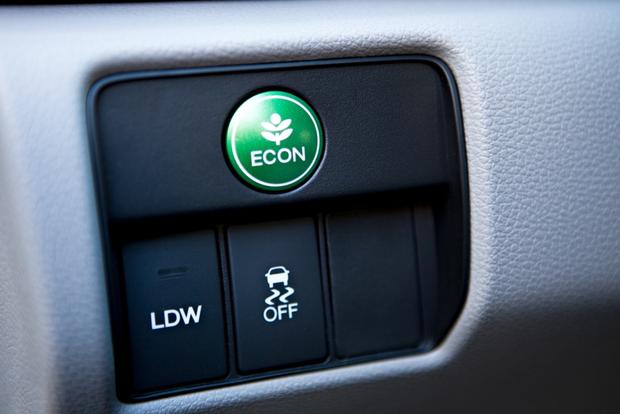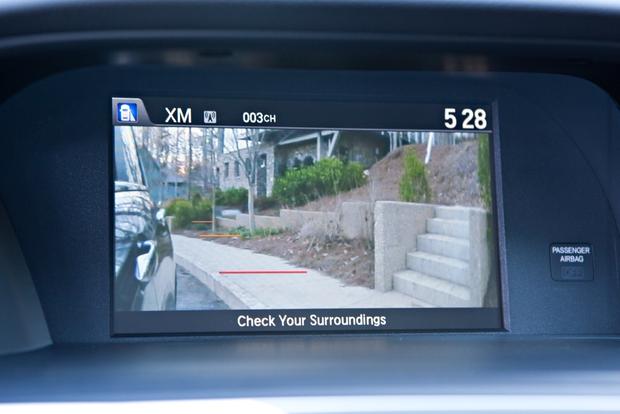 We think we've put our finger on exactly why the 2013 Honda Accord is so good. And it's not any one thing; it's everything.
Strong Rivals
The Toyota Camry SE V6 is an amazing sedan, the new Nissan Altima feels like a more luxurious car than its price suggests and the new Mazda6 is stunningly attractive inside and out.
Despite the strong competition, the Accord comes out on top, but not for a single obvious reason. Spending a lot of time with Honda's all-new Accord reveals how quickly little things add up to a really spectacular car.
The Accord's flexibility is what makes it so appealing.
Even on our 4-cylinder-powered Accord EX, the car's personality can change. Use the S setting on the automatic transmission and the Accord suddenly feels a little quicker. It also keeps the engine revving a little higher, so extra power is always on tap. This fact, combined with the Accord's handling, makes it feel close to a sport sedan.
Fuel Economy
There's also an Econ button. Press it and the car feels slow to respond when pressing the gas pedal. Here it's almost the opposite of a sport sedan. It's not much fun to drive like this, but we recorded 29 miles per gallon in mostly city driving.
Environmental Protection Agency estimates say we should be getting 27 mpg in city driving.
Is it worth driving around with the Econ button on? Not for me, but at least you have the option. For some, 29 mpg in city driving will be totally worth it.
Leave the transmission shifter in D and the Accord feels like a normal car -- a comfortable, well-sorted, agile, good-looking, value-packed car. The Accord EX is the best midsize sedan for the money.
Add coupe and V6 versions, as well as the buyer's choice of an automatic or real manual transmission, and there's probably an Accord for every driver.
A Good Deal
The Accord EX starts at about $25,000. That includes 17-inch Alloy Wheels, the One-Touch Power Moonroof, a Smart Entry System, Honda LaneWatch and Push-Button Start. That's a pretty slick car for $25,000.
Frankly, we're getting a little tired of the new Accord being so good. The lack of things to criticize makes us look like we're just not doing our job. Trust us, we've been looking for things to dislike about this new Accord EX and can't come up with anything significant.