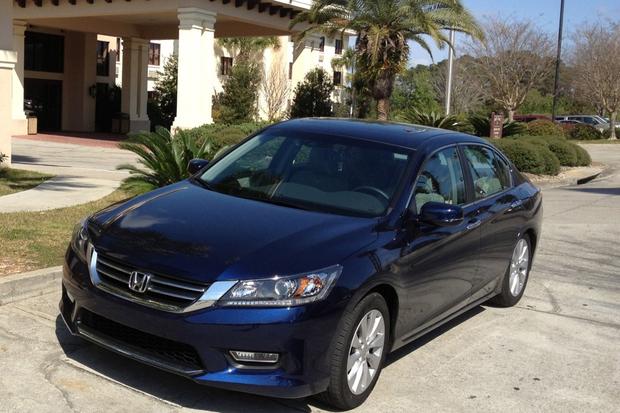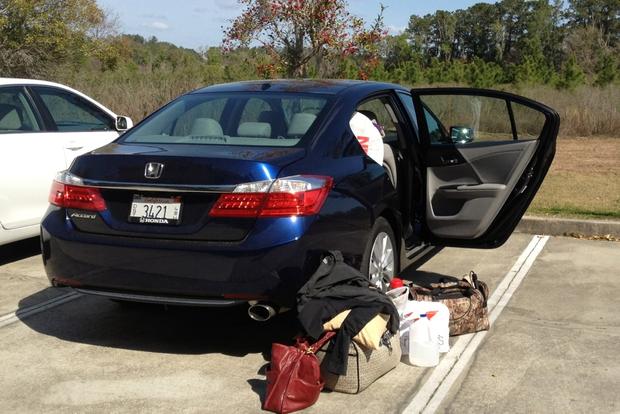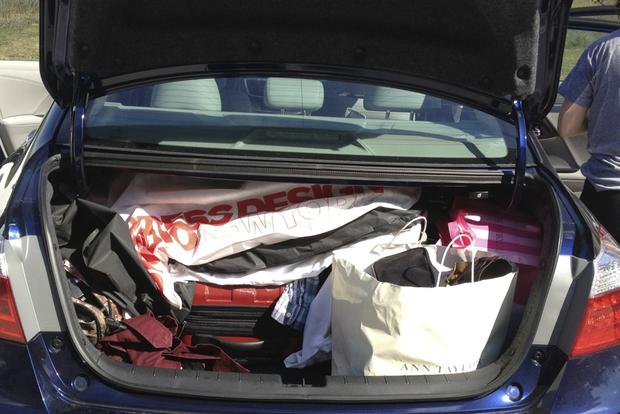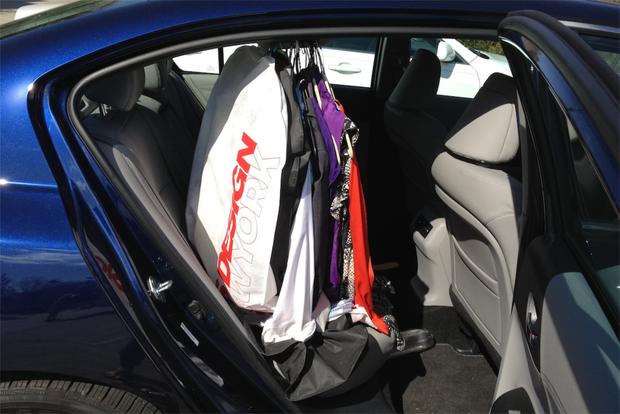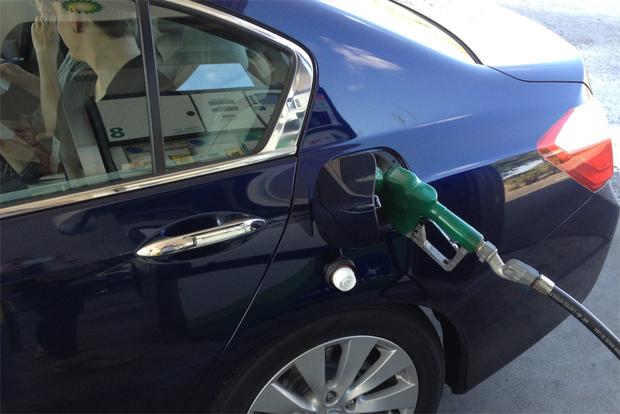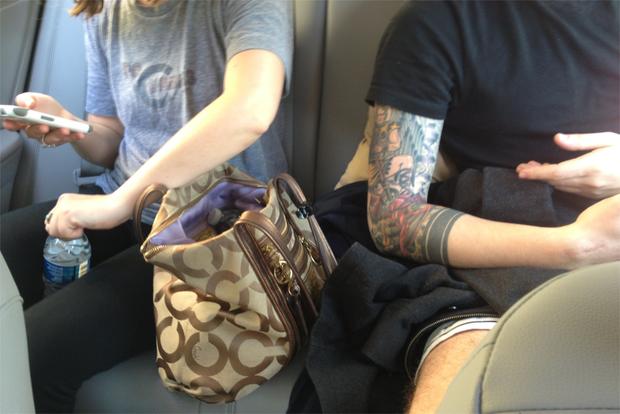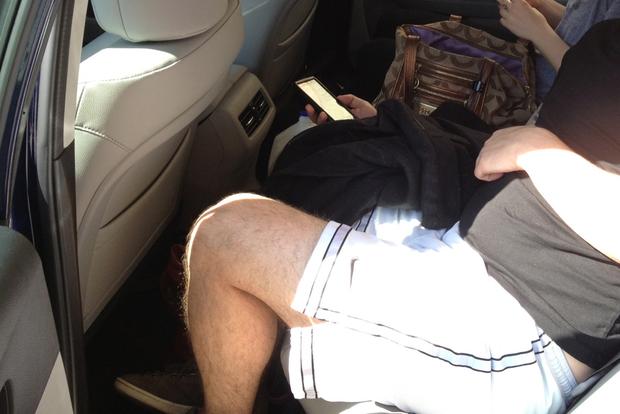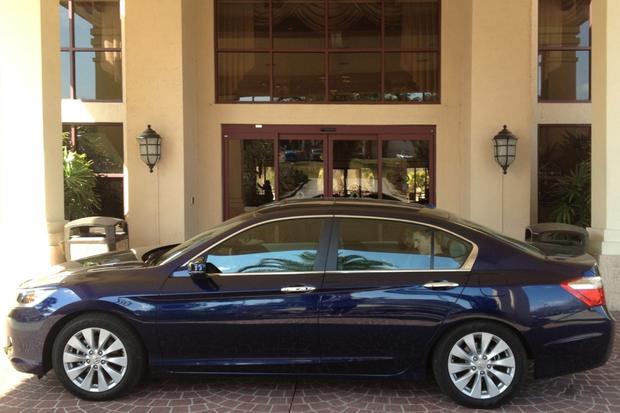 As the date of my cousin's wedding approached, I knew I had to decide which car I would take for the five-hour trek from Atlanta to Gainesville, Florida. I didn't need the Subaru Impreza's all-wheel drive or heated cloths seats so that one was out early. The 2013 Mazda CX-5 was a contender based on its estimated 35 mpg on the highway. But The Accord is supposed to get 36 mpg on the highway and has more space inside.
Ultimately I chose our 2013 Honda Accord. It really makes the most sense for a trip like this. I knew I would be bringing three adults plus all their stuff. Plus, the Accord's roomy backseat and quiet ride made it an easy choice for a road trip.
Roomy and Comfortable
It turned out the Accord was a good choice for a few key reasons. For one thing, the seats are comfortable.
First, the Accord's trunk is very spacious. There were a total of four adults on this trip and each had more than their share of clothes. Since we were attending a wedding, rehearsal dinner and reception, we wanted to have lots of options. Each person on the trip probably overpacked and we had to bring a full-size air mattress as well, but everything fit with a little room to spare.
The front seats work especially well on a trip. They're just the right combination of soft and supportive, are snug without feeling restrictive and I really like that the Accord has seats that you sit IN not ON. All really important things when you're stuck in the driver's seat for several hours in a row.
The rear seats are also comfortable enough that two adult passenger's slept for part of the trip and watched the movie Spaceballs on a laptop. Or maybe it was Space Cowboys..., either way there's not much else to look at on I-75 so it was a welcome distraction. Sleeping and watching a movie in the backseat of any sedan can be a challenge, but the Accord is comfortable enough, roomy enough and quiet enough to make it possible.
If you frequently take long road trips or just need space for a family, the Accord can handle just about anything you throw at it.
In the next update, we'll cover how the Accord's fuel economy and tech worked out on this trip.