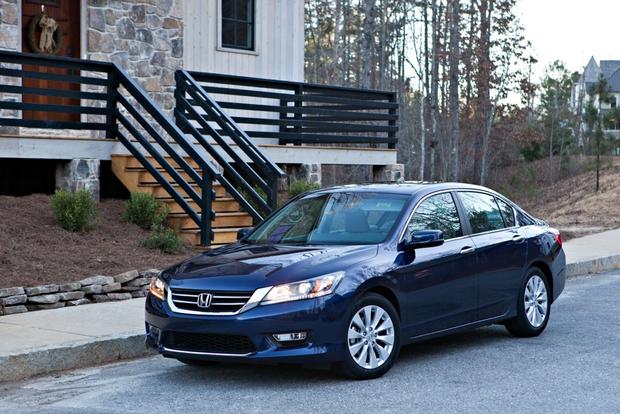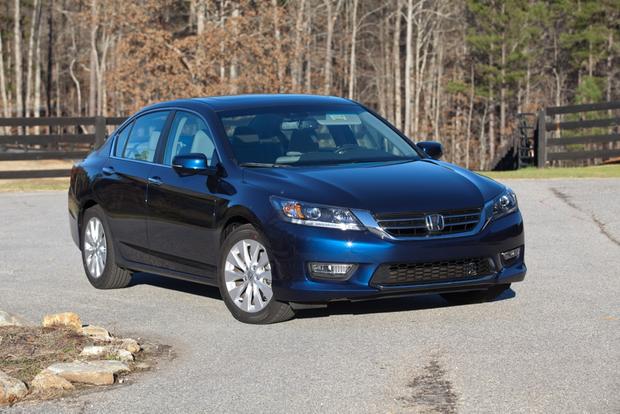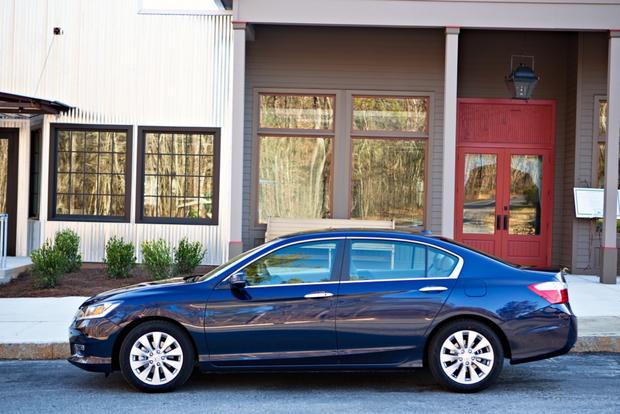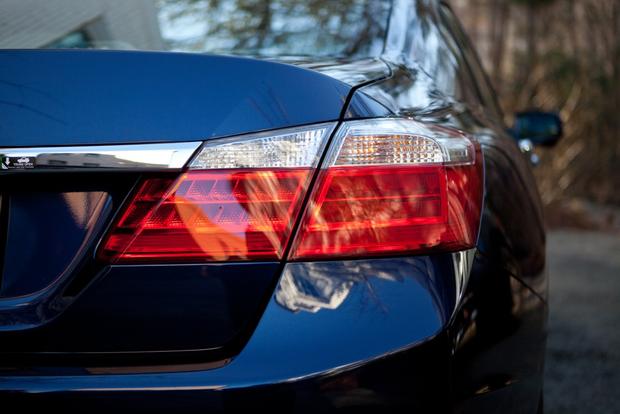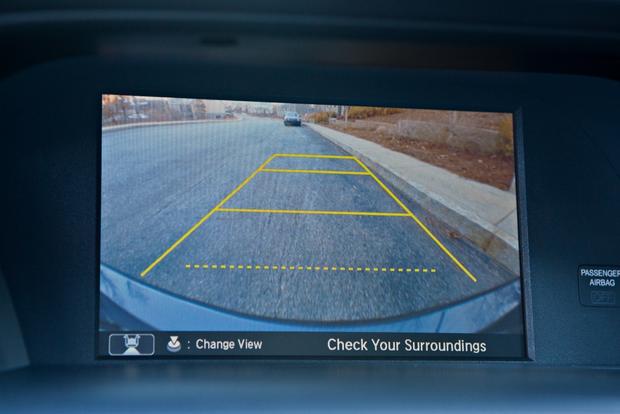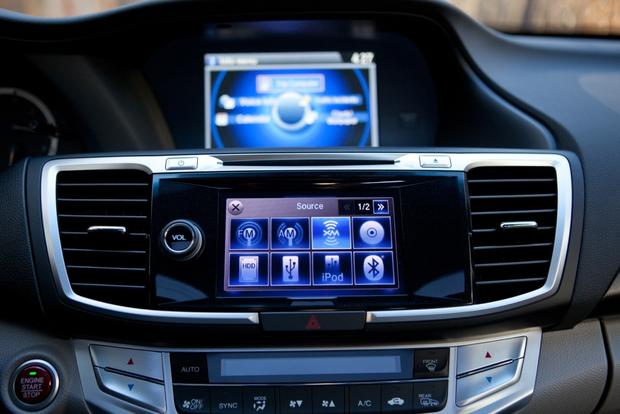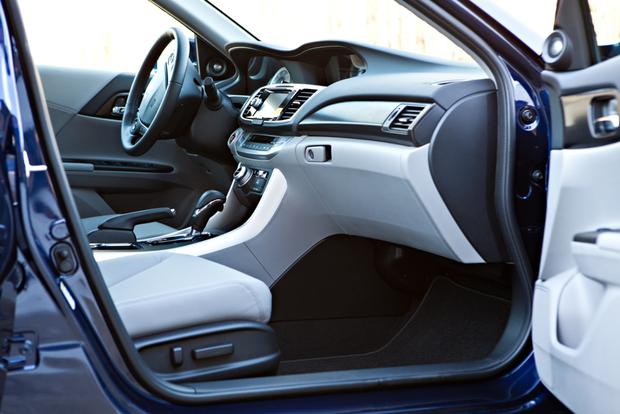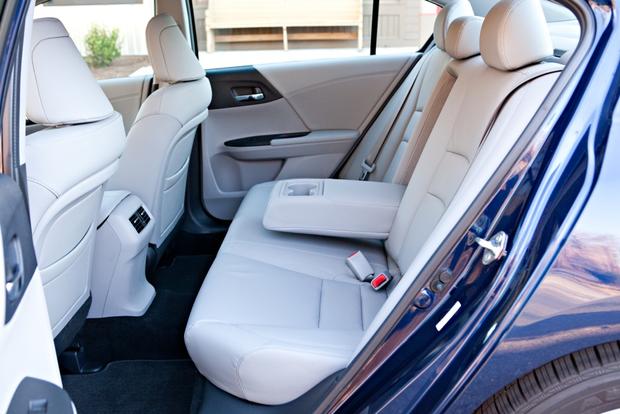 We recently handed over our long-term 2013 Honda Accord to two staffers who hadn't driven the car before. Both came back with a similar report: The car is great, but the technology could be better.
A Good Report
Both staffers came away from their first experience behind the wheel of our 2013 Accord with good things to say about the car's driving experience. Each driver highlighted gas mileage foremost, noting that they were surprised to get average economy-car fuel economy in a midsize sedan. One staff member saw 35 miles per gallon and a 540-mile range in highway driving primarily, while the other noted that our 4-cylinder EX-L nearly matched the newly released Honda Accord Hybrid on his commute.
Both staff members also commented that the Accord drives, handles and rides very well -- a common remark we've heard from nearly anyone who spends time behind the wheel. And one driver touched on another frequently mentioned Accord benefit: The CVT automatic hardly feels or sounds like a CVT. Instead, it's smooth and quiet -- a big change from the droning commonly heard in CVT automatics.
Technology Gripes
For all the good things our two staffers had to say about the Accord, each had several complaints about the sedan's technology.
The biggest frustrations were aimed at the navigation system. One driver complained that you can't use the navigation system to see traffic until you've selected a route -- a limitation for those who want to check the traffic in any given area. Another mentioned that once you've set a route, the navigation system stops your guidance if you decide to view other route choices. Both staffers came away feeling that the Accord's navigation system was outdated compared to easier-to-use systems in our long-term Dodge Dart and MINI Cooper S Coupe.
But technology complaints weren't only leveled at the navigation system. Both staffers mentioned that operating the stereo was also difficult, with the system lacking redundant buttons and forcing you to choose the audio source each time you reach the audio screen.
Of course, our 2013 Honda Accord does include some technologies everyone appreciates, such as the LaneWatch camera and the convenient keyless entry system. But it seems at least a few of our drivers think the stereo and navigation system could really use a little extra work before they're as good -- and as intuitive -- as similar systems in competitive models.