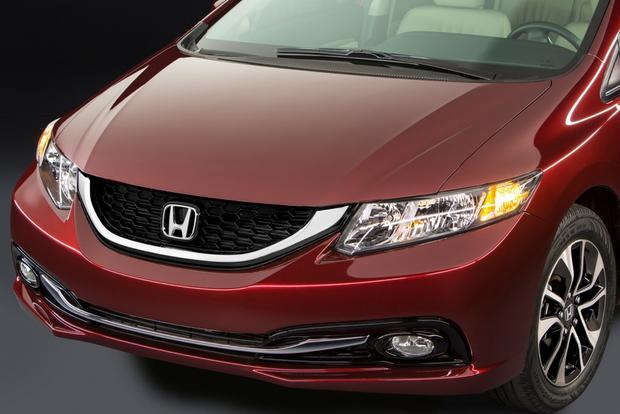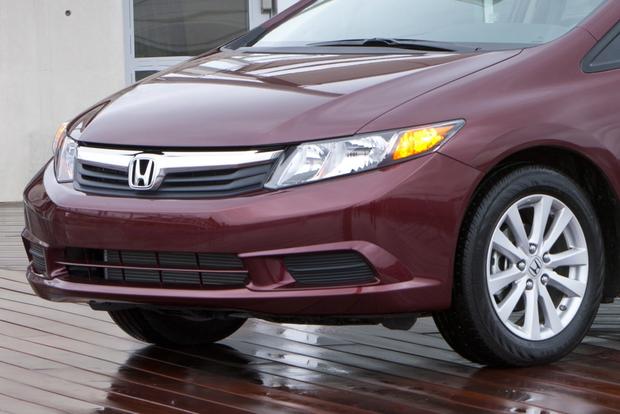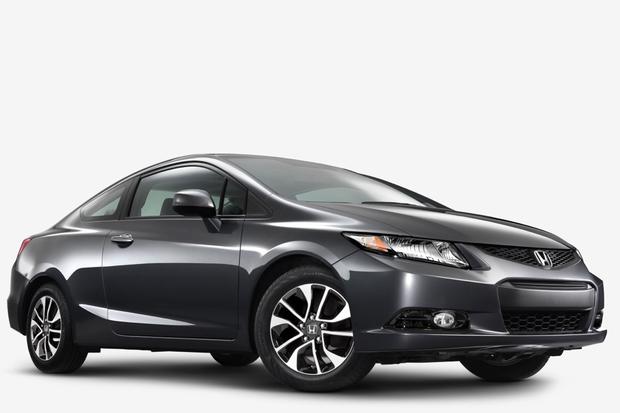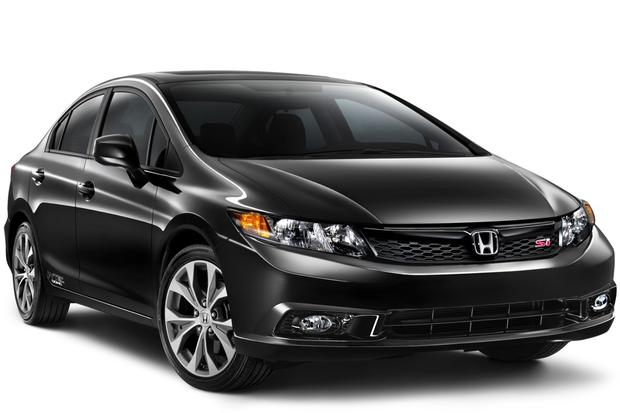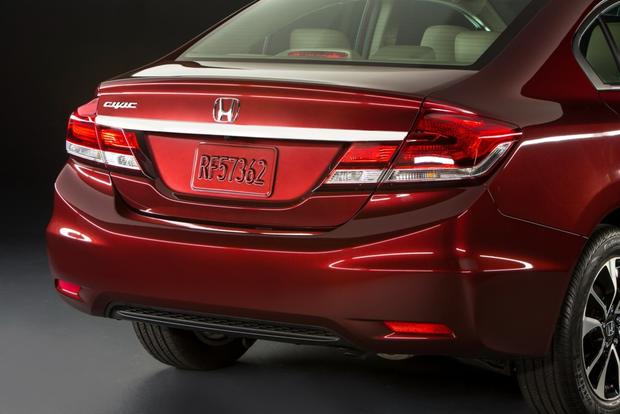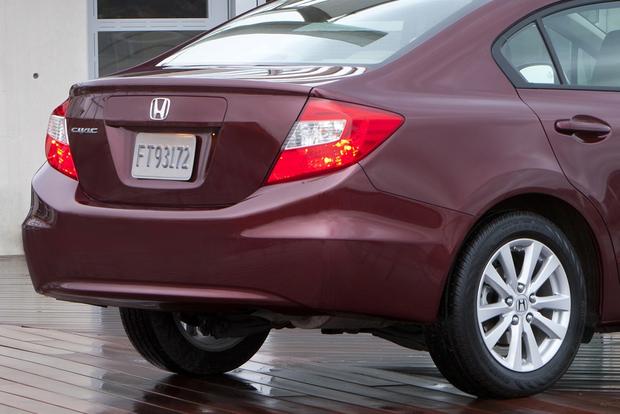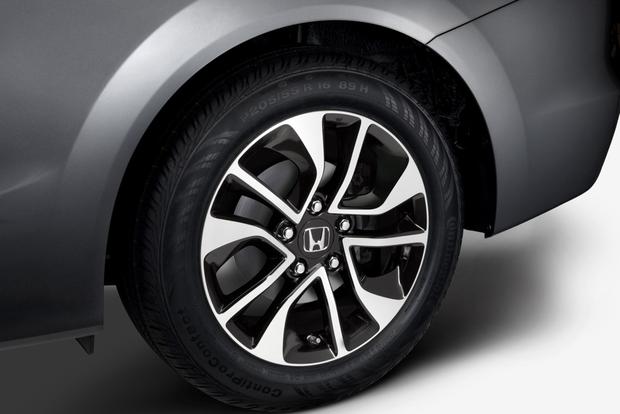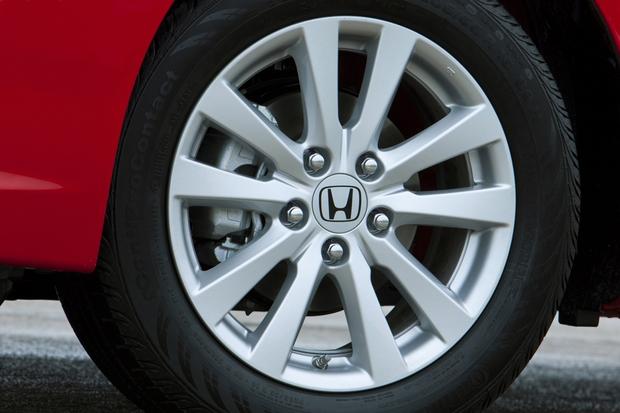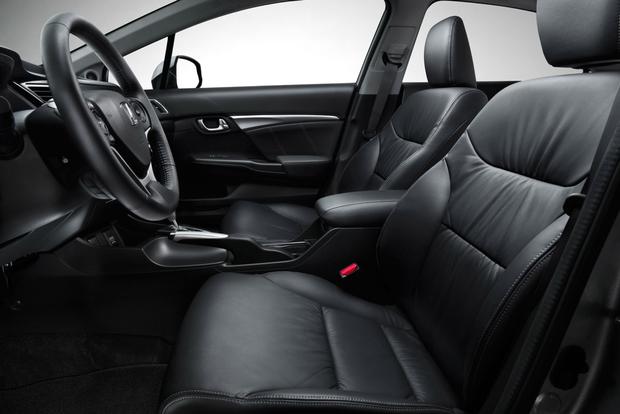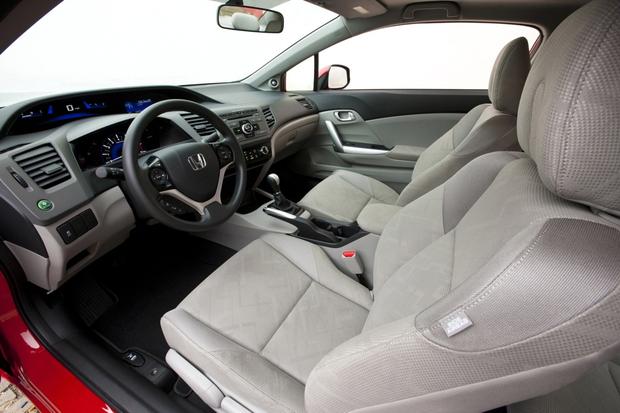 Introduction:
Following the groundbreaking and successful eighth generation 2006-2011 Civic, the popular compact car was redesigned for the 2012 model year, and it was obvious Honda had pulled cost out of the new version. Critics pounced. Honda reacted. As a result, the 2013 Honda Civic is substantially updated, effectively orphaning the all-new 2012 model as an anomaly in the history of the iconic nameplate.
Last fall, before the new 2013 Civic debuted at the 2012 Los Angeles Auto Show, Honda warned its dealers to start clearing inventory. In a letter to dealers, David Hendley, Assistant Vice Principal of Honda National Sales, wrote: "With the unprecedented enhancements we have made to the current Civic after its first year in its cycle you will want to have little to no Civics on hand at arrival time of this refreshed 2013 model. The changes made to the 2013 model will make the outgoing 2012 Civic a difficult model [to] sell when they are side to side."
Today, at the time this article was written, dealers continue to try to sell leftover 2012 Civic models while their lots are stocked with the upgraded 2013 model at the same time. Should smart consumers looking for a great deal on a great car take advantage of this situation and buy a remaining 2012 model, or even a certified pre-owned (CPO) 2012 Civic? Or is it best to spend extra to purchase the improved 2013 Honda Civic? That's what we're here to find out.
Fuel Economy:
One area where Honda made no changes between 2012 and 2013 is under the car's hood. For 2013, the Civic continues to offer a 140-horsepower 1.8-liter 4-cylinder engine in the mainstream Civic LX, EX and EX-L models, as well as in the HF (High Fuel) model. The performance-oriented Civic Si is equipped with a 201-hp 2.4-liter 4-cylinder that it shares with the Acura ILX and TSX. The Civic Hybrid continues with a 1.5-liter gasoline engine paired with an electric assist motor and a lithium-ion battery pack for a combined 110 hp.
Honda also offers a Civic Natural Gas model powered by a 110-hp version of the 1.8-liter 4-cylinder designed to operate on compressed natural gas, but at the time this article was written, no 2013 versions were on sale. Note that Honda is offering a free $3,000 natural gas card with the purchase of every 2012 Civic Natural Gas model.
Last year, the mainstream Civic models with the 1.8-liter 4-cylinder engine were expected to get 31 miles per gallon in combined driving with the 5-speed manual gearbox and 32 mpg in combined driving with the optional 5-speed automatic transmission. While the Environmental Protection Agency (EPA) still hasn't published official fuel economy ratings for the 2013 Civic (more than three months after the car went on sale), Honda's website says that the new model matches the 2012 model in this regard.
In 2012, the Honda Civic Si, which is offered only with a 6-speed manual transmission, was EPA-rated to achieve 25 mpg in combined driving. Again, Honda claims the 2013 Civic Si also returns 25 mpg in combined driving. The story is the same for the Civic Hybrid (44 mpg combined). Finally, the Civic HF returned 33 mpg last year, but neither the EPA nor Honda offers insight into what the 2013 version is delivering.
With that explanation as background, the updated 2013 Civic offers no improvement over the 2012 model. We'll call this one a tie, noting the pricing advantage held by leftover new 2012 Civics and certified pre-owned Civics.
Safety:
With the introduction of the 2013 Civic, Honda makes changes with regard to safety, installing new SmartVent side-impact airbags, adding standard SMS text messaging capability and providing a standard reversing camera on all models, while promising that Civic Hybrid models will be available with a Forward Collision Warning system and a Lane Departure Warning system at some point during the model year. Additionally, Honda has significantly modified the Civic's underlying structure.
All Honda models, including last year's Civic, employ what the automaker calls Advanced Compatibility Engineering (ACE), a body frame designed to make Hondas safer in collisions with a wider variety of vehicle types and sizes and to deflect crash energy away from the occupant compartment. New small overlap frontal-impact crash tests conducted by the Insurance Institute for Highway Safety (IIHS), which are designed to measure what happens in the event a vehicle collides with a tree, a utility pole or another vehicle with the impact occurring at the front left corner, has resulted in a strengthened ACE II body structure for the 2013 Civic.
How does this new ACE II body structure perform? Good question. As it did with the 2012 Civic, the IIHS gives the 2013 Civic Sedan a Top Safety Pick crash test rating, but has not subjected the new Civic to the new small overlap frontal-impact test. The National Highway Traffic Safety Administration (NHTSA) has not performed crash tests on the updated 2013 Civic, which in 2012 received a 5-star overall rating in sedan format and a 4-star overall rating in coupe format.
Despite the lack of official crash test data for the 2013 Civic, we're going to give the new car the nod for safety based on what we know at the time this article is published, given its strengthened structure, new SmartVent side-impact airbags, standard reversing camera and standard SMS text messaging capability.
Reliability:
Last year, Consumer Reports made a really big deal about removing its Recommended rating from the 2012 Civic, which, as it turns out, received perfect reliability scores from owners in the most recent Consumer Reports survey. This performance continues a decade-long track record for delivering excellent reliability, one that the new 2013 Civic is expected to continue. That means, despite the fact that the 2013 Civic has earned its Recommended stripes once again, reliability is not one of the updated Civic's advantages over the 2012 model.
The warranty for a new Honda isn't quite industry leading. Honda buyers get 3 years or 36,000 miles of bumper-to-bumper protection, a 5-year/60,000-mile powertrain warranty and that's it. Got a flat tire? Better hope you're a member of the American Automobile Association (AAA) if you want any roadside assistance. Compare that to what Hyundai offers for the Elantra, and you can understand why that model is the car Consumer Reports recommends in this class.
Buying a certified pre-owned Honda is different. These models receive a 150-point inspection and a free vehicle history report, as well as a 7-year/100,000-mile powertrain warranty and a 4-year/48,000-mile bumper-to-bumper warranty (1-year/12,000-miles if the original warranty has expired). You're still on your own for roadside assistance if you choose a CPO Honda, but if the model you select has factory-installed satellite radio, you'll receive a free 3-month trial subscription to the service.
Since the 2012 Civic received the highest possible reliability ratings, and because certified pre-owned models benefit from a generous extension of the original warranty coverage, our choice is clear. Get a certified pre-owned 2012 Civic. For that matter, you could even get one older than that.

Value:
If you're considering a new 2013 Civic, the value equation is likely to work against you. First, there are still brand-new 2012 Civics sitting on dealer lots at the time this article was written and those dealers are really eager to get rid of them. Second, there are plenty of certified pre-owned 2012 Civic models available that offer far better warranty coverage.
As the data for this article is compiled, there are 1,276 certified pre-owned 2012 Civics listed on Auto Trader, ranging in price from $24,999 for Civic Si models with a navigation system and as few as 2,450 miles on the odometer to $14,500 for a Civic DX Coupe with 17,700 miles on it. If you like the sound of that, Honda is also offering low interest rate financing of 1.9 percent for up to 36 months for certified used Civics.
Aside from the $3,000 gas card that comes with the 2012 Civic Natural Gas model, Honda isn't touting deals on its leftover 2012 Civics, but recommends that consumers visit local dealer websites to learn more. We discovered lease deals with payments matching the 2013 model, but with zero down instead of $1,995 out-of-pocket at lease signing. We're betting that consumers looking to purchase a leftover 2012 Civic can negotiate a price well below invoice.
If you haven't deduced it already, we'll be blunt. The 2012 Civic, especially the CPO models, offer greater value than the 2013 model.
Technology:
For 2013, the Honda Civic DX model is canceled and the Civic LX model receives standard Bluetooth connectivity with audio streaming, SMS text messaging capability, an upgraded audio system with a Pandora Internet radio interface for a smartphone and a reversing camera (multi-angle view with the optional navigation system on selected models). Honda also says that the 2013 Civic Hybrid model will offer a Forward Collision Warning system and a Lane Departure Warning system at some point during the model year.
Otherwise, the 2012 Civic and 2013 Civic are similar, equipped with Eco Assist technology as standard equipment, with a voice-recognition navigation system optional for the Civic EX, EX-L, Si, Hybrid and, when it goes on sale, the Natural Gas model. Though the margin of victory is a modest one, the 2013 Civic offers more technology at a lower price point than the 2012 model.
AutoTrader's Recommendation:
What we have here is a good old-fashioned tie between the 2012 Civic and the 2013 Civic, at least in terms of the five parameters discussed above. The new 2013 Civic advances in terms of safety and technology, while the 2012 Civic scores a victory in terms of reliability and value. Fuel economy is a wash, since each version is equipped with identical powertrains.
What hasn't been discussed are the upgrades Honda has undertaken to refine the Civic's interior, which looks and feels much more upscale than the 2012 model's cabin. The new Civic is also quieter by a significant margin, and thanks to revised steering and suspension calibration, is a better car to drive. Whether these variables are worth spending hundreds or thousands more for the 2013 Civic is entirely up to you.