Car Review
2013 Hyundai Elantra GT: Real-World Review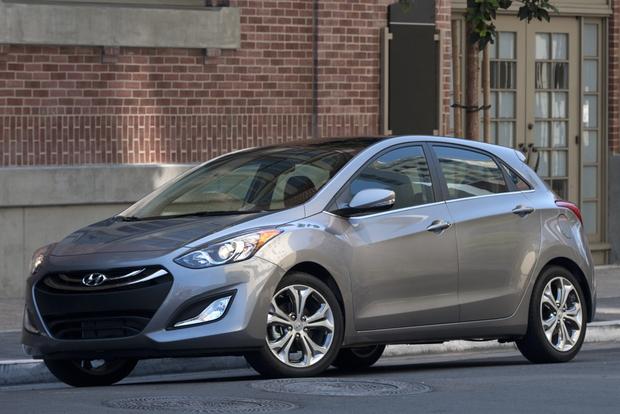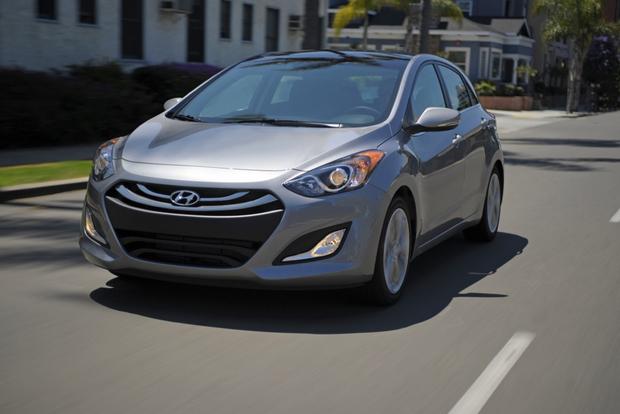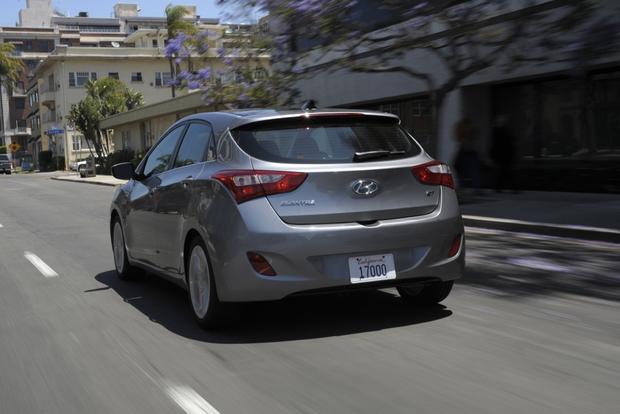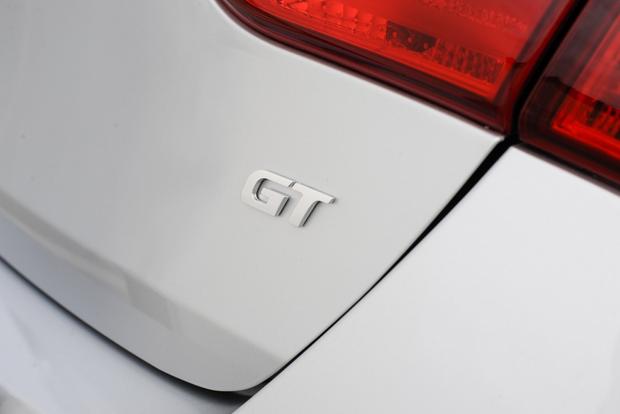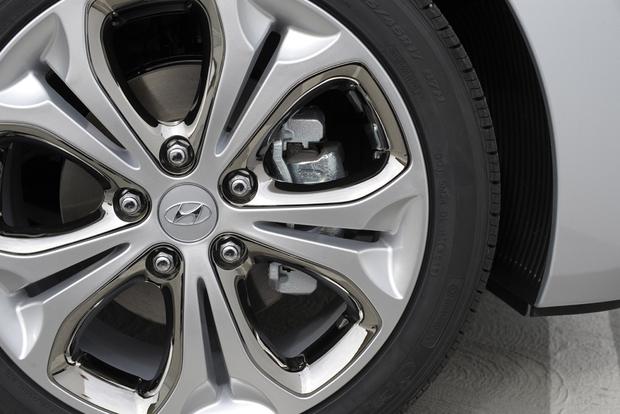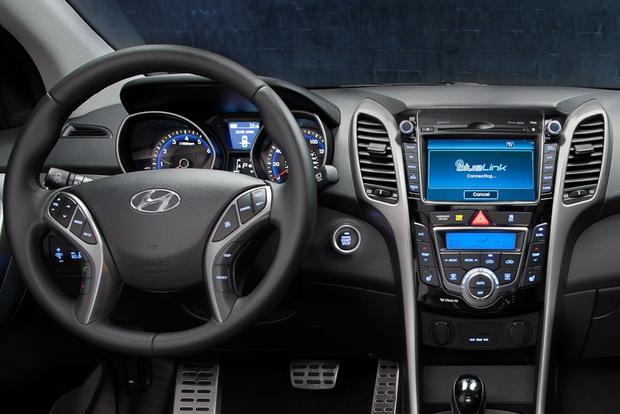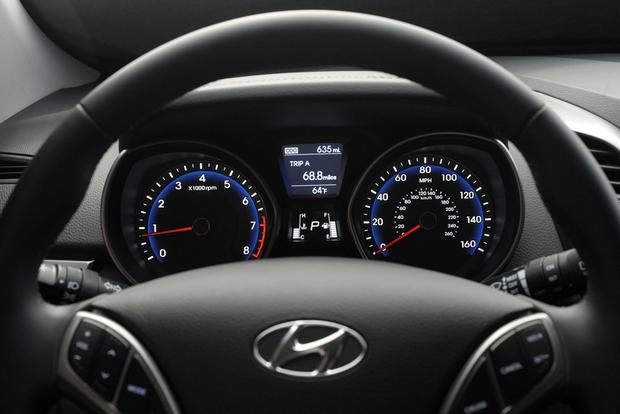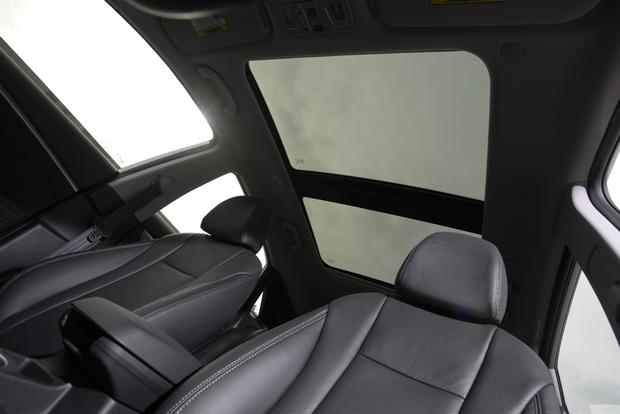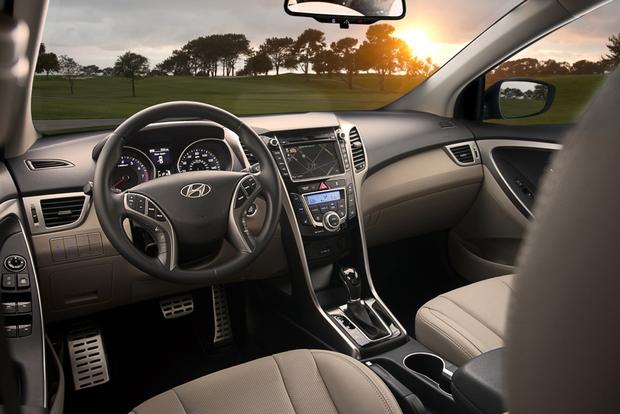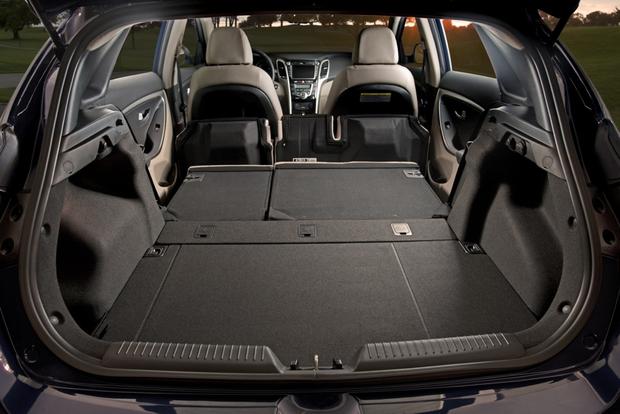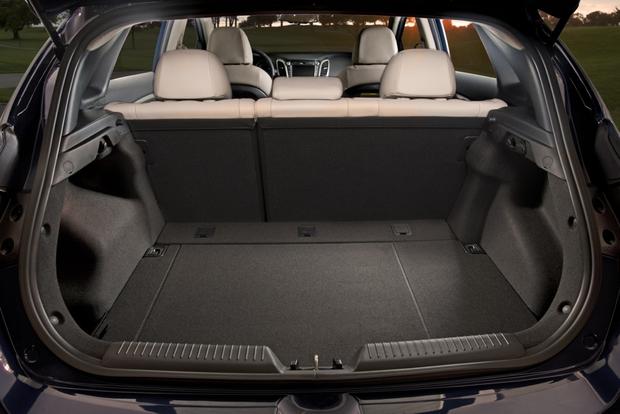 After a week with the 2013 Hyundai Elantra GT, I'm pretty certain that it's the single best compact car on the market today.
Since the Elantra's redesign in 2011, I've successfully talked four of my closest friends into buying one. It's just one of those cars that seems to fit all the needs of a young person today: It's stylish, efficient, surprisingly luxurious and packed with technology. Most importantly, though, it's loaded for $24,000. Sadly, I'm the only person in my circle who can really call himself a car guy, but I'm convinced that the Elantra is the perfect car for the budget-minded shopper who values options and fuel economy over driving dynamics. It's certainly well equipped, but I wouldn't necessarily call it fun.
Yes, the GT is equipped with the same fixin's as the Elantra sedan. Heated leather seats: check. Auto headlights and Bluetooth: check. Premium sound system with navigation and a backup camera: check. But the GT also comes with an optional panoramic sunroof, and the added sunlight makes the car feel more midsize than compact. Thanks to the versatility of the hatchback design, cargo capacity is increased from 14.8 cu-ft in the sedan (think three carry-on suitcases) to 23 cu-ft in the hatchback, or 51 cu-ft with the seats down. That's giant flat-screen television territory. Plus, it's EPA-rated at 27 mpg in the city and 37 mpg on the highway, and that's not shabby.
Even better is that this little car's suspension has been tuned for more spirited driving and nimble handling than the standard sedan. Add the options of comfort, neutral and sport steering modes and the GT isn't just an Elantra hatchback but a real delight on the road. The only thing really lacking here is more power, and I have my fingers crossed that the turbocharged engine of the Veloster Turbo will make its way into the Elantra GT.
At $18,395, the 2013 Hyundai Elantra GT's base price starts nearly $2,000 higher than the Elantra sedan, but it also comes standard with more options. Comparably equipped, the Elantra Limited and GT with style and technology packages are $24,070 and $25,270, respectively. In my opinion, the glass roof and added cargo space are worth the $1,200 upcharge.
In November 2012, Kia and Hyundai adjusted the fuel economy ratings on some 2011-2013 models. This article has been modified to reflect the accurate EPA ratings.