Car Review
2013 Hyundai Santa Fe Sport: 500-Mile Road Trip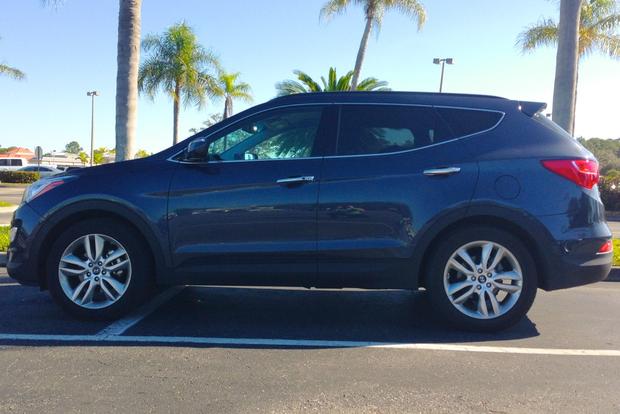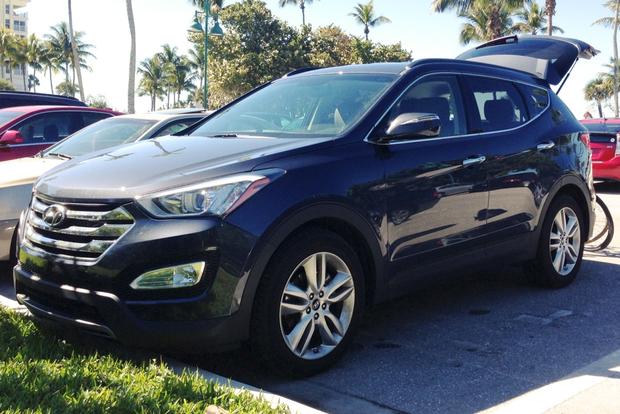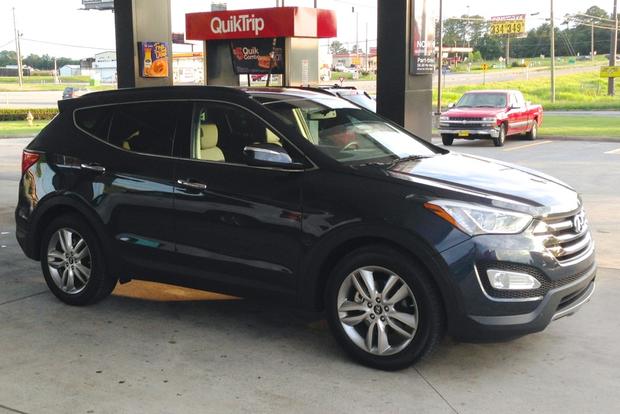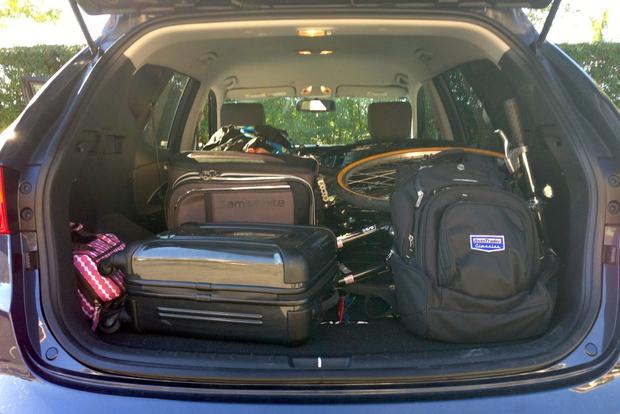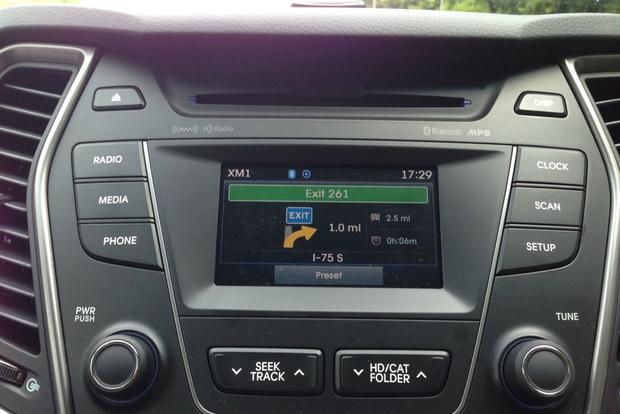 Among our long-term 2013 Hyundai Santa Fe Sport test car's many great qualities, possibly the best is its status as an excellent road-trip vehicle. There are many reasons why it's so good at long drives, as one staffer explained after returning from a 500-mile trip behind the Santa Fe's wheel.
One reason the Santa Fe is such an excellent road-trip car is that its sizing seems to be just right for the highway. This is something mentioned by nearly everyone who takes the car on a long trip: It's not big and blocky, like many large SUVs that can feel like they're lumbering and difficult to control on the highway. But the Santa Fe Sport isn't so small that you feel like you'll be pushed around on the road by other drivers.
Not surprisingly, our staffer felt that the Santa Fe drove best on the highway in its Comfort setting. He reported that putting the crossover in Sport mode gave it a jittery feel, and he noted, surprisingly, that Sport made the car wander more than Comfort. This could be due to tighter steering that's more receptive to small inputs.
Another Santa Fe Sport benefit is its interior size. Once again, this is just right for two people on a road trip and probably big enough for four, though it may be something of a tight squeeze. Our staffer found more than enough room for three bags, two bicycles and a cooler, though he reported that it's a little annoying to move the front seats forward in order to fold the rear seats all the way down. In most crossovers, you can fold the rear seats without the hassle of moving forward the front ones.
A few other miscellaneous thoughts from our Santa Fe's recent road trip: We appreciate the Blue Link system, as it's easy to use, easy to program and surprisingly up to date. And our staffer returned 26.2 miles per gallon over 500 mostly highway miles, which isn't bad given an Environmental Protection Agency fuel-economy rating of 20 mpg in the city and 27 mpg on the highway.
In all, the 2013 Hyundai Santa Fe Sport is excellent for road-tripping drivers, but we'd just suggest that you remember to leave it in Comfort.