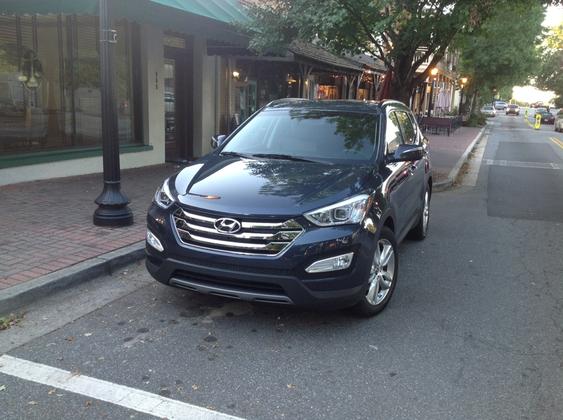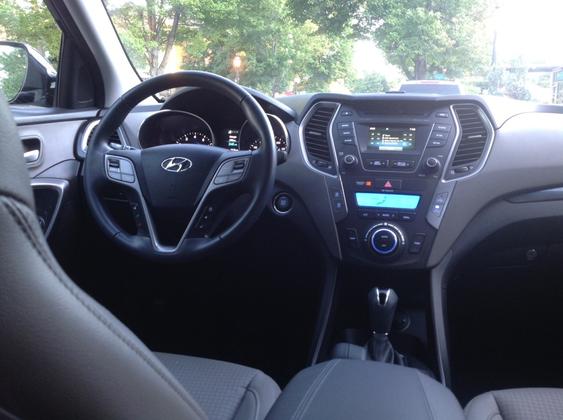 We spend a lot of time driving a wide variety of cars, and that includes the occasional dabble into the world of high-end luxury vehicles. You might think that would mean we're disappointed when it's time to climb back into a more mainstream car such as our long-term 2013 Hyundai Santa Fe Sport, but that isn't the case at all.
Instead, we find the Santa Fe Sport's interior to be surprisingly comforting, even if we've just spent some time in one of today's best new luxury cars. We like the materials, we like the look and we even like the crossover's stylish center stack. Put simply, the Santa Fe Sport's cabin never seems to disappoint us.
The same can be said of our long-term Hyundai's ride. We're impressed with the crossover's ride quality, which feels relaxed and composed over bumps. That's not always true of cars that don't come from luxury brands, but we happen to think that Hyundai did an excellent job on the Santa Fe's suspension to make it feel especially soft and luxurious without feeling floaty or imprecise.
Is there anything about our 2013 Hyundai Santa Fe Sport that doesn't feel especially high-end? An easy answer is the center stack, largely because we didn't opt for the larger touchscreen. For a truly upscale feel, you'll want to skip the 4.3-inch touchscreen in our test car and go for the 8-in screen, which features an upgraded audio system, an available navigation system, and most importantly, larger, easier-to-read displays.
That little display screen, however, does pack a lot of information. To keep the purchase price on the Santa Fe down, we opted to skip the navigation system. But Hyundai's Blue Link system is a good substitute, delivering turn-by-turn instructions and displaying street names and directional arrows on that small screen. There's no map, but it does a decent job of getting you to unfamiliar destinations. Also, Blue Link allows owners to send a destination to their car from a smartphone, lock and unlock doors remotely, start the car remotely and keep tabs on vehicle maintenance.
We know most folks are thinking of Hyundai vehicles as a way to save a little money on the purchase of a new car, and Hyundai does that well for the most part. What you might not expect is for a vehicle like the Santa Fe to come off as sort of high-end because of the ride, cabin materials and included tech.