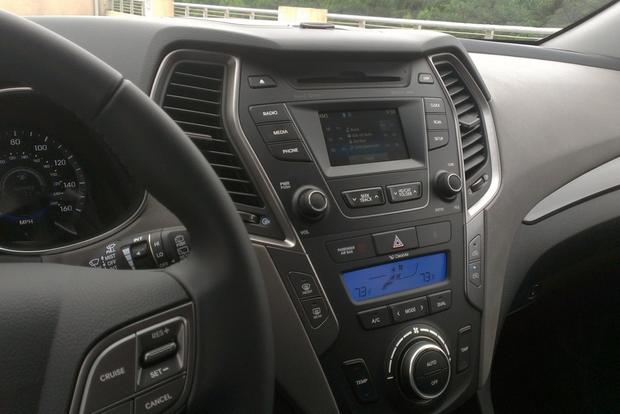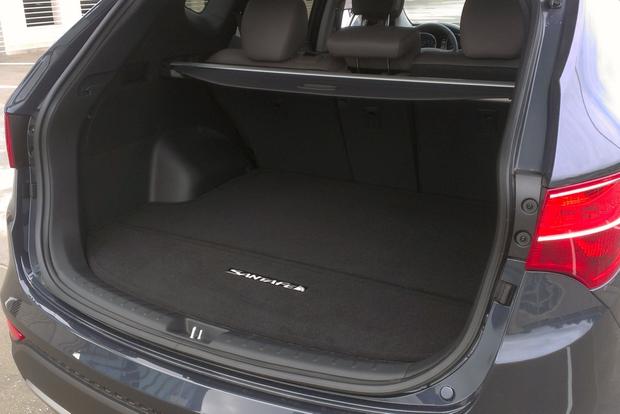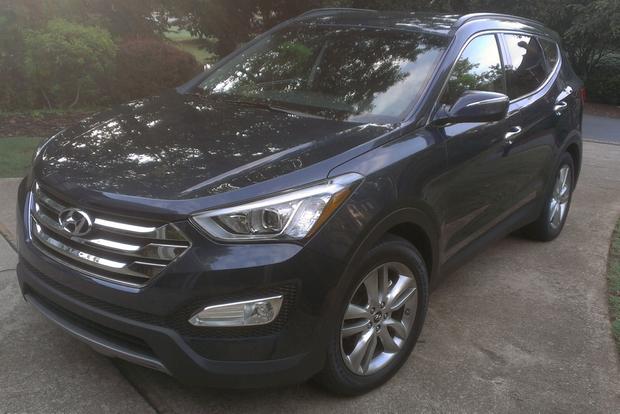 I've been behind the wheel of our long-term 2013 Hyundai Santa Fe Sport for about a month now, and I have a few bones to pick with it.
Trunk Troubles
Driving an SUV without a power lift gate is like ordering an ice cream sundae without whipped cream. You might leave it off to save a few calories (or bucks, in this case), but it's not nearly as good without it. I can't tell you how many trips to the supermarket have resulted in me cursing this car in the parking lot for not having the ability to open (or close) the trunk with the simple push of a button. A power lift gate is a grocery-shopping, toddler-toting mom's best friend.
To be fair, this is entirely our fault: We intentionally optioned our Santa Fe Sport without this feature to keep the price down -- a choice I am seriously regretting. Don't make the same mistake.
Now if you're looking at the Hyundai Santa Fe Limited, that trim does offer a power lift gate as standard equipment.
Dude, Where's My Map?
Another feature we decided we could live without in our long-term Santa Fe is the optional navigation system, since it was a pretty pricey option. To get navigation on the Santa Fe Sport, first you have to add the Leather and Premium Package (a package our car already has). It includes features such as leather seats, power passenger seat, heated rear seats and a color touchscreen for the audio system. This package costs $2,450 over the base Sport 2.0T, an amount we were willing to spend. But selecting the Technology Package (which includes the nav system) adds another $2,900 to the Santa Fe Sport's bottom line, so we opted not to get it and save a little cash.
The Tech Package also includes extras such as a heated steering wheel, gigantic sunroof and a 550-watt Infinity sound system, all of which are great but definitely not necessary. Did we make the right choice?
As one of our other staffers mentioned in his evaluation of Hyundai's Blue Link app on a recent trip to Nashville, our SUV's telematics system is a more than adequate substitute for a factory-installed nav. You can get turn-by-turn directions sent directly to the car via this app -- how cool is that?
But while we have a very nice, well-built SUV for about $30,000, I still feel like something's missing.
Blue Link is great for turn-by-turn directions, but I never realized how much I rely on the map that's constantly on the screen with an in-vehicle nav system. Admittedly, I'm a little directionally challenged (no judging, please), so I often refer to the map to make sure I'm on the right highway, or to see which streets are coming up. It's a little sense of comfort that makes me feel grounded while I'm on the road, and that's well worth the extra money for someone like me.
We really like the 2013 Hyundai Santa Fe Sport. However, we're now wishing we wouldn't have been so stingy when selecting options.