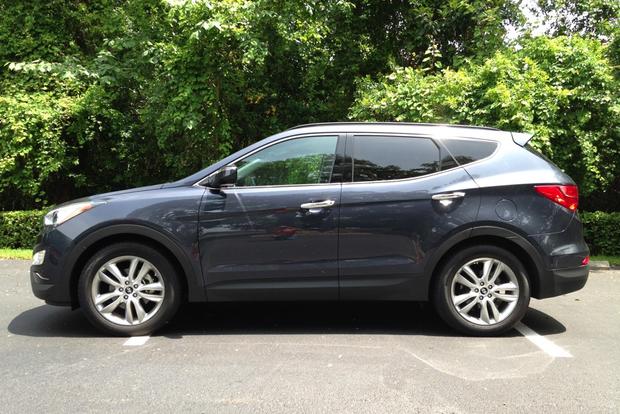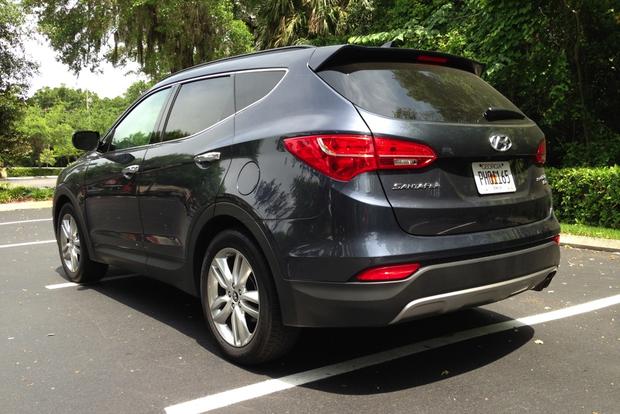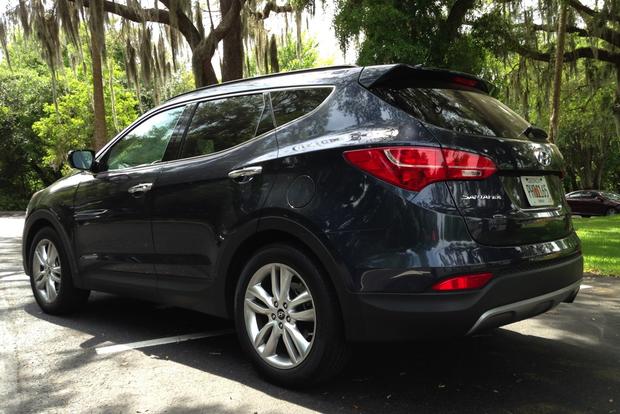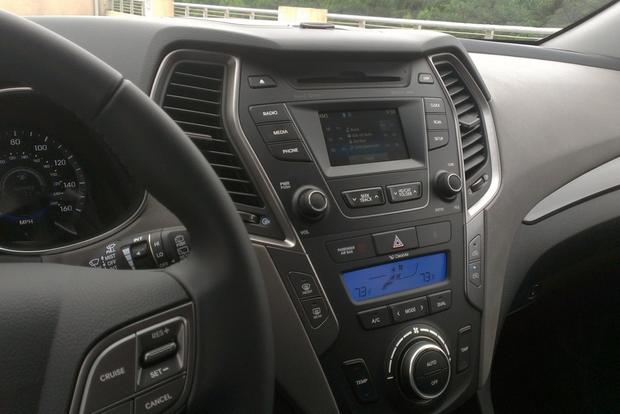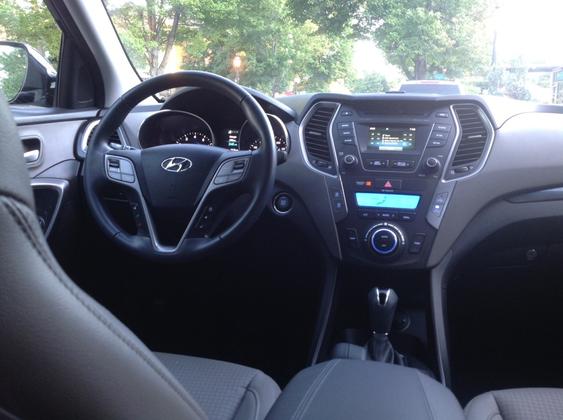 We've now spent almost a year with our 2013 Hyundai Santa Fe Sport long-term car, and we're still noticing the occasional new benefit or drawback. After a few staffers recently took the Santa Fe Sport out for a spin, we asked them to highlight some things they liked -- or didn't like -- about the experience.
Wishing for Navigation
Although we've enjoyed the reasonably priced nature of our 2013 Santa Fe Sport, it's hard to hide the fact that nearly everyone who drives the car would rather have the large touchscreen option. One staffer, Dwight, especially noticed this issue, saying that "after driving the Santa Fe with navigation, our Santa Fe is sad without it."
Indeed, the center stack feels like it's missing something without the larger screen, and we suspect that even drivers who prefer to use their phones for navigation would appreciate a larger, easier-to-use infotainment system.
Not Very Efficient
We fill up our 2013 Hyundai Santa Fe Sport more than just about any car in our fleet -- a simple reality of life with the 2.0-liter turbocharged engine. While everyone appreciates the muscle of this powerplant, few would actually order it for their own use. Part of the problem is our fault: Given the engine's muscle, we can't resist having a little fun when we're behind the wheel. The standard 2.4-liter engine, however, would take away that temptation and return better fuel economy.
Feels Expensive -- at Low Speeds
Our site editor, Brian Moody, noted that he thinks the Santa Fe's interior makes the crossover "look and feel like a slightly more expensive car than it actually is" -- a statement echoed by those who spent a lot of time behind the wheel pushing buttons and feeling a variety of surfaces.
One staff member, Tommy, discovered an important issue with the Santa Fe's luxury aspirations: highway noise. While most high-end cars are well-insulated from the road, the Santa Fe could use a little more insulation, with Tommy complaining of a constant hissing noise at higher speeds. As a result, the Santa Fe's expensive feel is primarily limited to around-town driving.