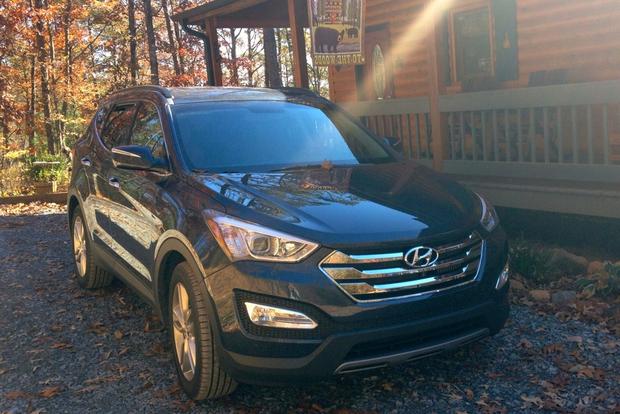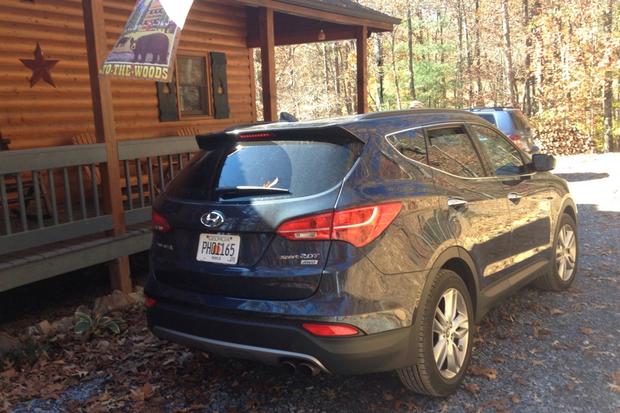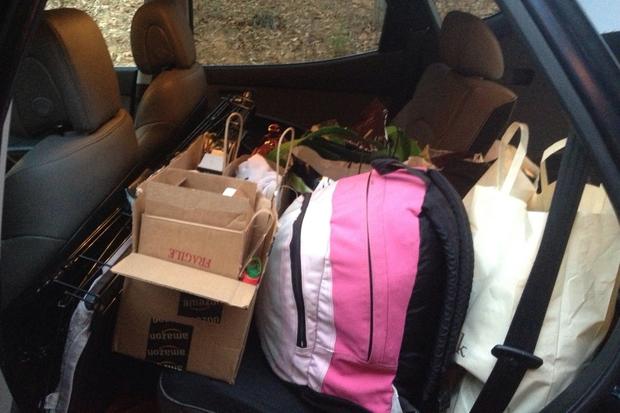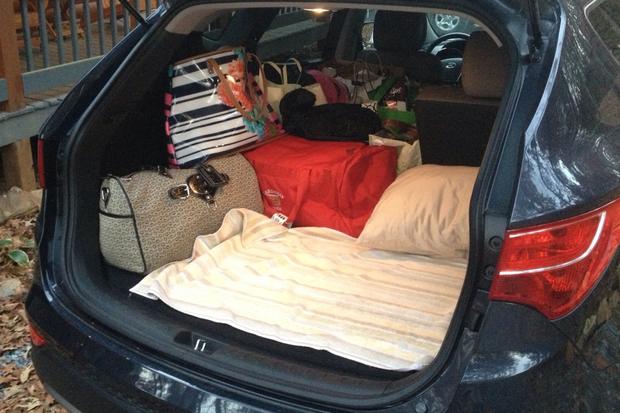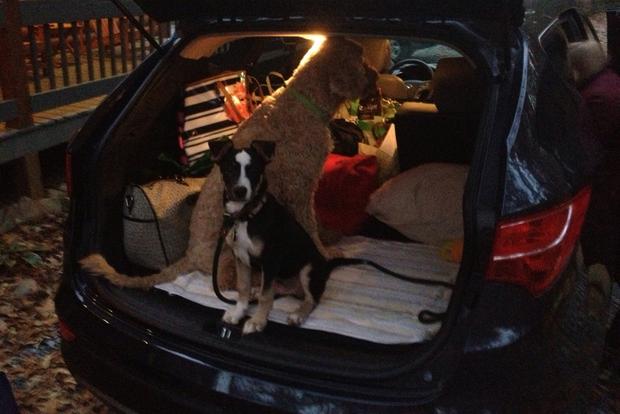 Our long-term 2013 Hyundai Santa Fe Sport seems like the ideal road trip car, right? We certainly thought so: It has a comfortable interior, a powerful engine, and a lot of space for luggage and other cargo. But we decided to lend it to a staffer for an actual road trip, just to see if its on-paper attributes transfer to the real world. How'd it do?
Good Where It Counts
When it comes to the big stuff -- the most important aspects of a road trip car -- the Santa Fe Sport does a great job. The cargo space, for instance, is excellent -- even though we don't have the extended-length, 7-passenger version of this crossover. Ours still has more than enough room for the typical luggage four people might bring on a weekend retreat, and then some.
Interior comfort is great, too. The seats are excellent, both in front and back. And there are a few neat touches that endear us to the Santa Fe Sport, especially if you're often driving with passengers. One is the large number of charge ports located throughout the car. They come in handy in today's world, where many of us use different types of phones, and thus different types of phone chargers. Another: heated rear seats. It's one of those features you never knew you needed. But trust us -- once you have them, you won't want to go back.
Power is another strong point. The Santa Fe Sport may not have a V6, but everyone who drives our long-term car agrees it doesn't need one. The 264-horsepower turbo four is more than adequate in nearly every situation -- especially, as our road-tripper writes, "on gravel and uphill."
Detail Demerits
So where does the Santa Fe Sport lose points? In the details. Our road trip brought out a few small items we'd change, and while they're not deal breakers, they can get a little annoying.
One such item is that the door openings seem a little small, especially in the back. This could be because of the rear wheel well, which isn't as much of an issue on the long-wheelbase Santa Fe. In the Sport, our road-tripping staffer found that some of her companions hit their heads when trying to get in, get out or load and unload cargo.
Another issue: wind noise. On the highway, don't expect to crack the windows even just a little. The noise is just too loud, which means you'll have to turn on the gas-sucking air conditioning in hot temperatures. And while it might be a very minor concern, we noticed the fuel-door release is hard to find -- especially in the dark. It's located on the driver's door, but we expect it might take you more than a few fill-ups before you remember its exact spot.
Still, a few small details don't ruin our overall feeling that this 2013 Hyundai Santa Fe Sport is an excellent car for road trips -- particularly if you spring for those heated rear seats.