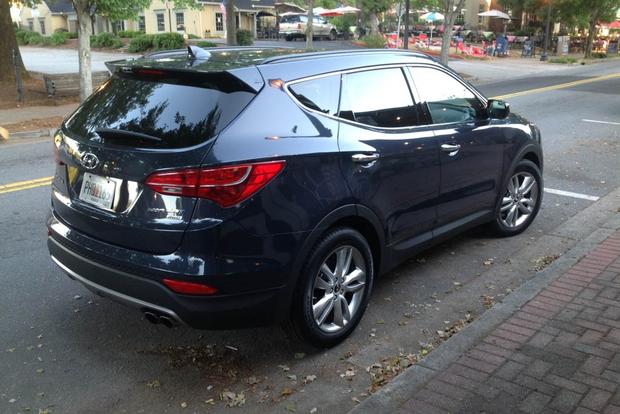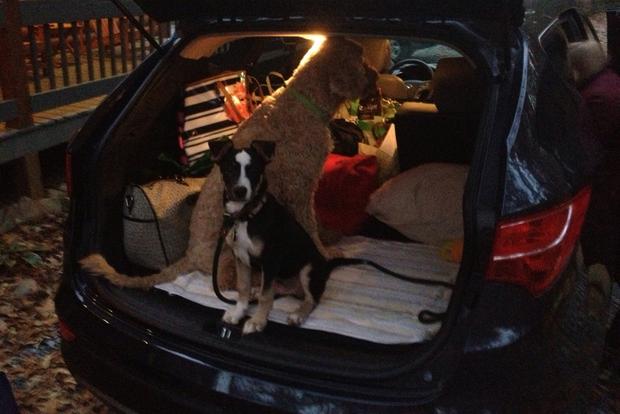 We recently gave the keys to our 2013 Hyundai Santa Fe Sport long-term tester to a staff member who was planning a weekend getaway with a lot of highway driving. She came back impressed with the Santa Fe Sport, as everyone seems to be when they return the Santa Fe's keys.
Smooth and Comfortable
The most important trait that our highway-driving staffer noticed was that the Santa Fe Sport was both smooth and comfortable for the duration of her road trip. While she didn't carry any human passengers, our staffer reported that she did have her dog along for the ride, and the pooch slept happily for several hours without any rude awakenings from bumps, wind noise or road noise.
Perfect Size
One thing we've been hearing a lot about the Santa Fe Sport is that its size is just right: perfect for carrying some gear but not so big that you have trouble parking it or driving around in a crowded city.
Our road-tripping staffer echoed this praise, telling us that the Santa Fe Sport was perfect for highway driving. You don't feel so small that you're getting pushed around by trucks, she noted, but you don't feel so big that you're a hindrance on the road.
Of course, it's easy to say this when you don't need 3-row seating, and many of our staffers don't. Drivers who need seven seats will have to upgrade to the full-size Hyundai Santa Fe, which adds about 9 inches to the Sport's length. It also takes away the possibility of choosing the Sport's eager 2.0-liter turbo engine, which we enjoy very much.
Not Enough Toys
Maybe our only complaint with the 2013 Hyundai Santa Fe Sport is that our test car doesn't quite have enough toys. While we're smitten with the rear heated seats, some testers remarked that they'd like a navigation system. And a few of us miss the sunroof, especially as the weather starts to warm up. Overall, however, it's hard to deny that the Santa Fe Sport is a highly appreciated member of our long-term fleet.