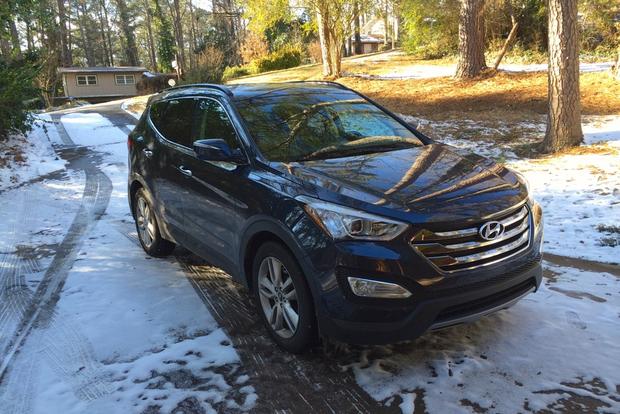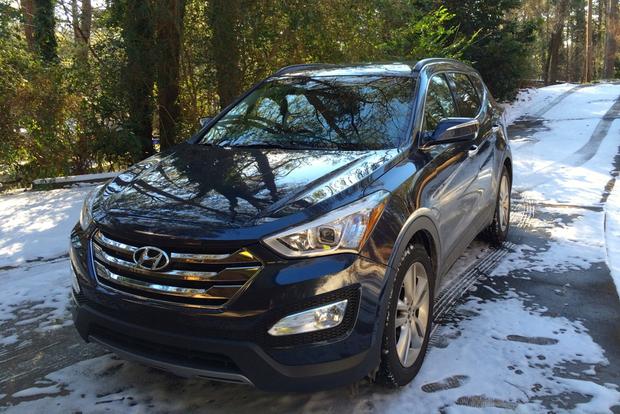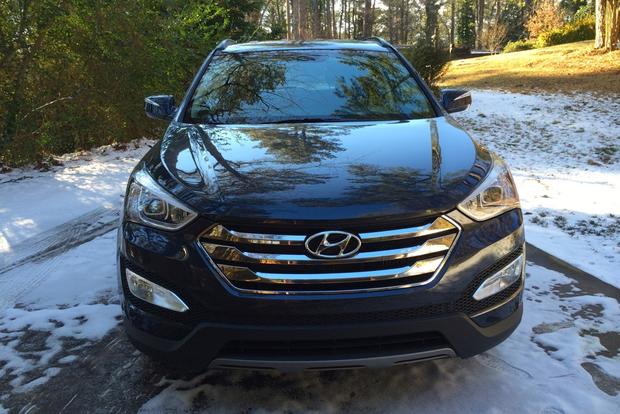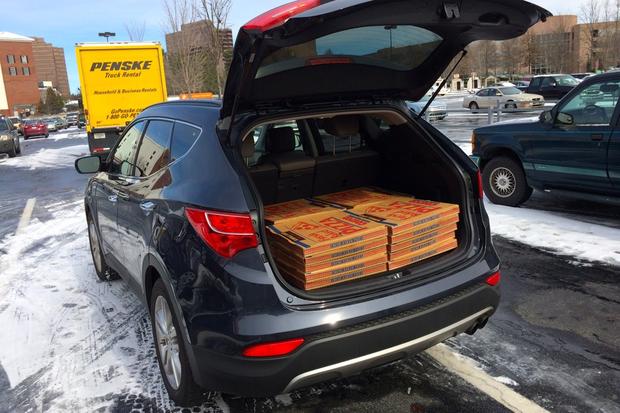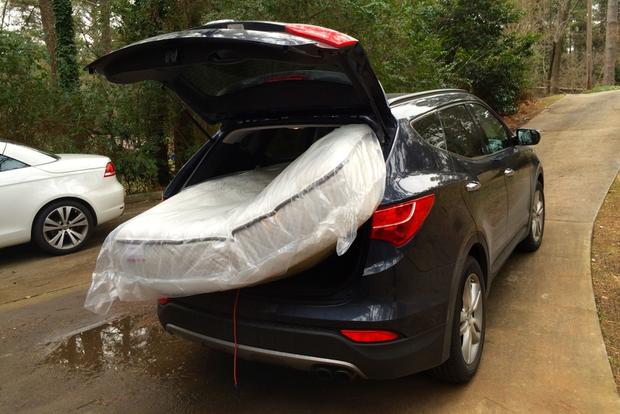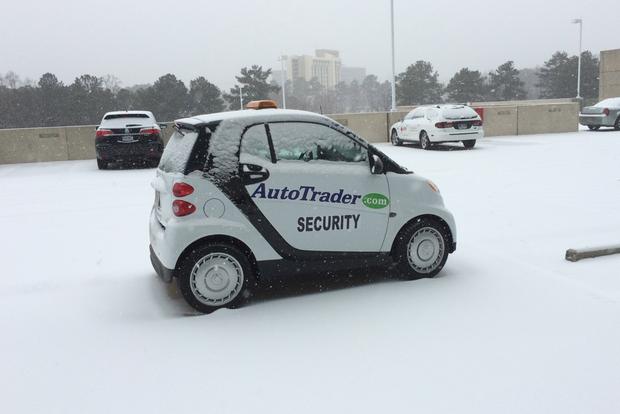 You may have heard about a recent snowstorm in Atlanta that shut down the city for a few harrowing days. Well, it didn't shut down our 2013 Hyundai Santa Fe Sport long-term test car. One editor had the Santa Fe Sport during the storm and had nothing but praise for the crossover and its capabilities.
Thankful for AWD
During the snowstorm, the most important feature in our Santa Fe Sport was, not surprisingly, all-wheel drive. We've lamented its impact on fuel economy before, but we were certainly glad to have AWD when the storm hit. That's because the Santa Fe was able to climb hills where other cars -- and even other SUVs -- were getting stuck. All-wheel drive provided the Santa Fe Sport with this ability, and it gave our editor the confidence to attempt them in the first place.
Delivering Safety ... and Pizza
Due to the traffic volume and closed interstates, our Santa Fe-driving editor wasn't able to get home on the night of the snowstorm. Instead, he spent the night in the office. In the morning, he fired up the Santa Fe once again -- but this time to pick up pizzas for other stranded AutoTrader employees. As it did the night before, the Santa Fe Sport performed admirably, carting our editor (and the pizzas) around with ease, despite streets still covered in ice and snow.
We know all-wheel drive isn't a superpower, but the feature can be a lifesaver in conditions like the ones we experienced during this year's snowstorm in Atlanta. Our hat is off to the 2013 Hyundai Santa Fe Sport for pushing through the icy roads and snow. And we know that dozens of AutoTrader employees appreciate not only the Santa Fe's bad-weather driving prowess but its ability to transport a large number of pizzas with relative ease, as well.